Key Stage 1 programmes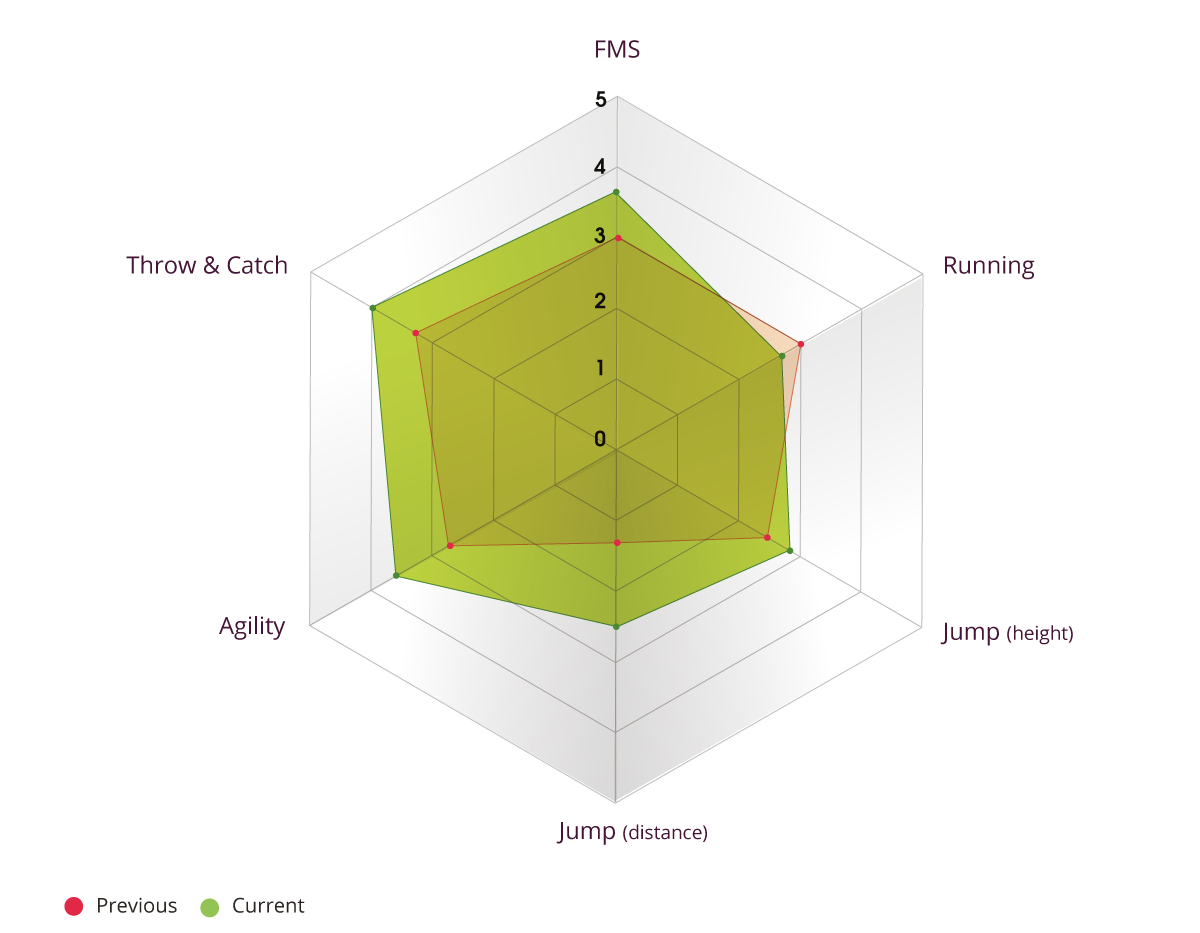 Amaven ensures that children acquire the Fundamental Movement Skills to lead fit, healthy and active lives and provides a personalised pathway to achieve this. 
Throughout the Early Years stage (3-5-years-old) children begin to develop the fundamental movement skills, including, crawling, hopping and running, along with many other.  By the time they reach Key Stage 1, they should be ready to develop the movements further whilst integrating agility, balance and coordination. 
Our lesson plans have been designed by physical education and fitness experts to help each pupil become fitter and improve their wellbeing. Each child will be assigned a personalised activity plan that can be completed at home, to develop their skills and to encourage parental engagement. 
As the personalised home activity plans are based on the child's results, Amaven can prioritise which abilities to develop, this creates a child-centred approach, ensuring that each child receives the optimal guidance and support they need to progress.
Amaven teaches pupils to:
Master basic movements including running, jumping, throwing and catching
Developing balance, agility and co-ordination, and begin to apply these in a range of activities
Participate in team games, developing simple tactics for attacking and defending
Perform dances using simple movement patterns
Embed an active lifestyle and a love of sports and fitness
Develop an understanding of physical activity language
Click here to find out about our Key stage 2 programs. 
Amaven helps Key Stage 1 pupils achieve a better understanding of PE and improve their health, fitness and wellbeing