In-care
Amaven is an online platform which measures, tracks and improves bio motor abilities of older adults. The programme is designed to manage and reduce the risk of falls, frailty and dementia and to help older adults living in-care to improve their wellbeing.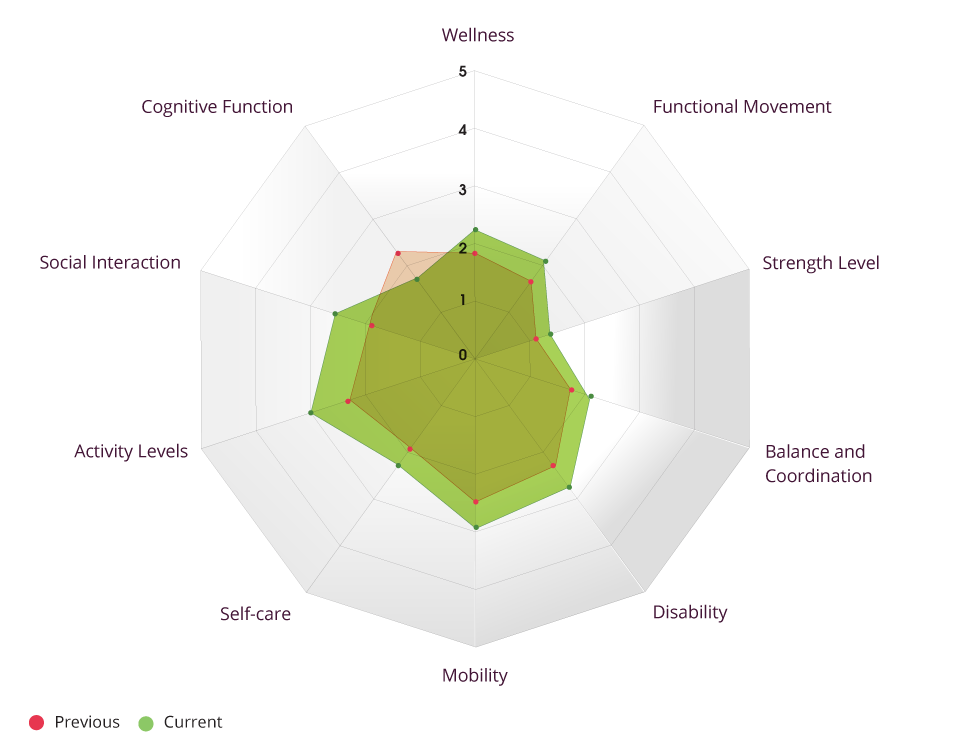 Watch how Amaven has helped the residents of St Johns Nursing Home in Bromsgrove: 
The true cost of falls
Falls remain a major cause of injury and death amongst the over 70s and account for more than 50% of hospital admissions for accidental injury.
Hip fractures resulting from falls are reported to be the most serious type of injury, which affects approximately 60,000 people per year in the UK (Husk et al. 2008). 
Recent evidence reports that specific programmes for improving strength and balance can reduce the risk of falls by as much as 60% per cent (Skelton, 2001). Skelton and Dinan (1999) also suggested that a lack of fitness was the result of older people not being able to lift themselves off the floor after a fall. This highlights that a well-structured fitness programme specifically for the older person can significantly reduce their risk of falls. 
Dementia 
Dementia is one of the main causes of disability in later life, ahead of some cancers, cardiovascular disease and stroke and is the leading cause of death for women in the UK. 
850,000 people are estimated to be living with dementia in the UK in 2014, of whom 773,502 were aged 65 years or over. By 2025, the number is expected to rise to 1.14 million. By 2051, it is projected to exceed 2 million.
One in three people over 65 will die with a form of dementia. Dementia costs the UK approximately £26.3 billion per year, about twice as much as cancer, yet this country spends nearly twelve times as much on cancer research than it does on researching dementia.
People with dementia may have low levels of BDNF in the brain and in the blood (Pedersen, 2011). However, elevated levels of BDNF have been found in rapid cycling bipolar disorder patients (Munkholm et al., 2014). Every time physical activity occurs, the BDNF level increases in the brain, blood, and muscles (Pedersen, 2011) and it is possible that BDNF represents a mechanism by which physical activity can influence symptoms of depression (Matthews et al., 2009; Pedersen et al., 2009; Huang et al., 2014).
Contact us to find out more about our in-care programme.