Independent living
Amaven is an online platform which measures, tracks and improves bio motor abilities of older adults. The programme is designed for the older people to stay independent and allow them to live in their own homes and keep them out of hospitals and care homes.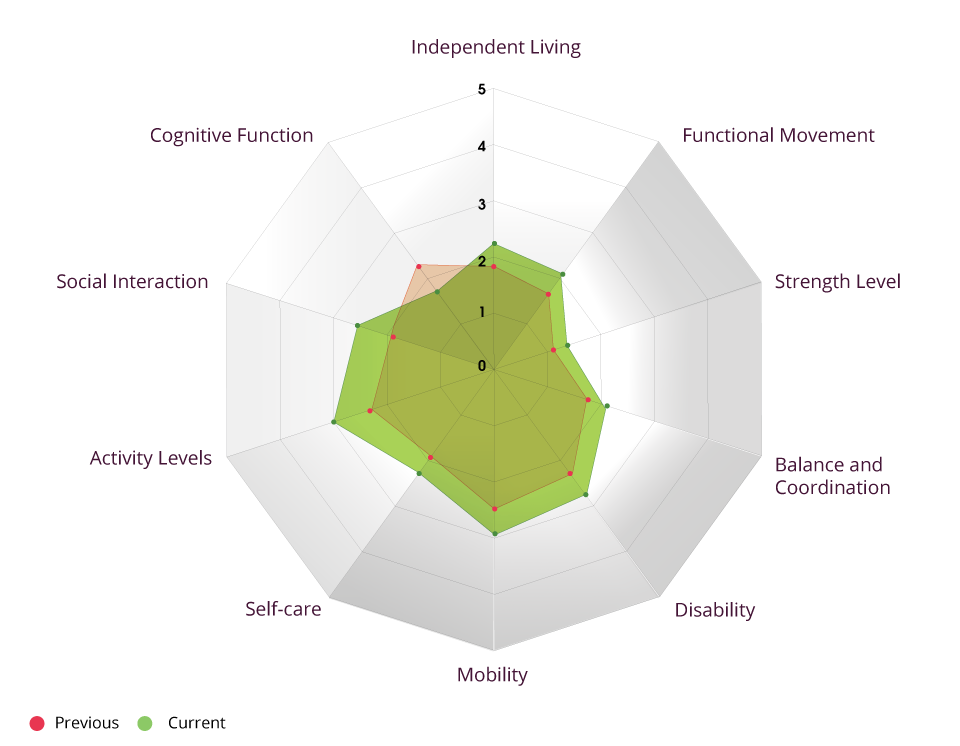 Barriers to independence 
Most admissions to care homes are due to falls and postural/balance implications (Salkeld et al. 2000). Recent evidence reports that specific programmes for improving strength and balance can reduce the risk of falls by as much as 60% per cent (Skelton, 2001). 
Skelton and Dinan (1999) also suggested that a lack of fitness was the result of older people not being able to lift themselves off the floor after a fall. This highlights that a well-structured fitness programme specifically for the older person can dramatically maintain their independence.
Research commissioned by the Associated Retirement Community Operators (ARCO) shows 70% of over 65s want to be more active. However, it has found that they face a range of practical and financial barriers.
Of those who were less active and wanted to be more active, nearly one in four listed their reasons for not using nearby facilities as feeling self-conscious in environments such as gyms often dominated by young people, with a further 22% stating the facilities don't accommodate the needs of older people.
A Scalable Solution
Individuals can be assessed regularly in their own homes by family members, care workers or Amaven Health Mentors. Regular assessments will produce evidence of progress or deterioration which can be shared via reports with individuals and organisations involved in the care of that individual.
Specific scores and indicators are used to provide high-quality, personalised activities that can be done safely at home or in other settings. Amaven will prescribe personalised activities that promote physical, social, and emotional health to reduce the incidence of frailty and falls. Regardless of age or ability, personalised physical activities will be prescribed to either maintain or develop the key components of health, helping the individual stay active and self-sufficient into old age.
Amaven tracks progress to highlight impact, inform personal needs and deliver specific outcomes. Specific programmes for strength and balance have been shown to reduce the risk of falls by as much as 60 per cent (Skelton, 2001)
The Amaven Independent Living Profiling tool
The Amaven Independent Living Profiling tool will enable practitioners to baseline and monitor individuals across a number of key evidence based indicators to arrive at their overall Independent Living Index score. The score for each key indicator is then used to provide an appropriate type and level of care to maintain or improve an individual's independence.
Contact us to find out more about the independent living programme.