Low Back Pain
The Amaven Low Back Pain Profile aims to assist the medical practitioner by providing an online personalised profile to assess, track and improve the recovery of non-specific low back pain.  
Low back pain is a major health-care problem resulting in disability and often depression and job-loss. It is reported that 60-80% of the population suffer from low back pain.
Low back pain is complex in nature and therefore is sub divided into specific and non-specific low back pain. Take a look at the differences between the two here.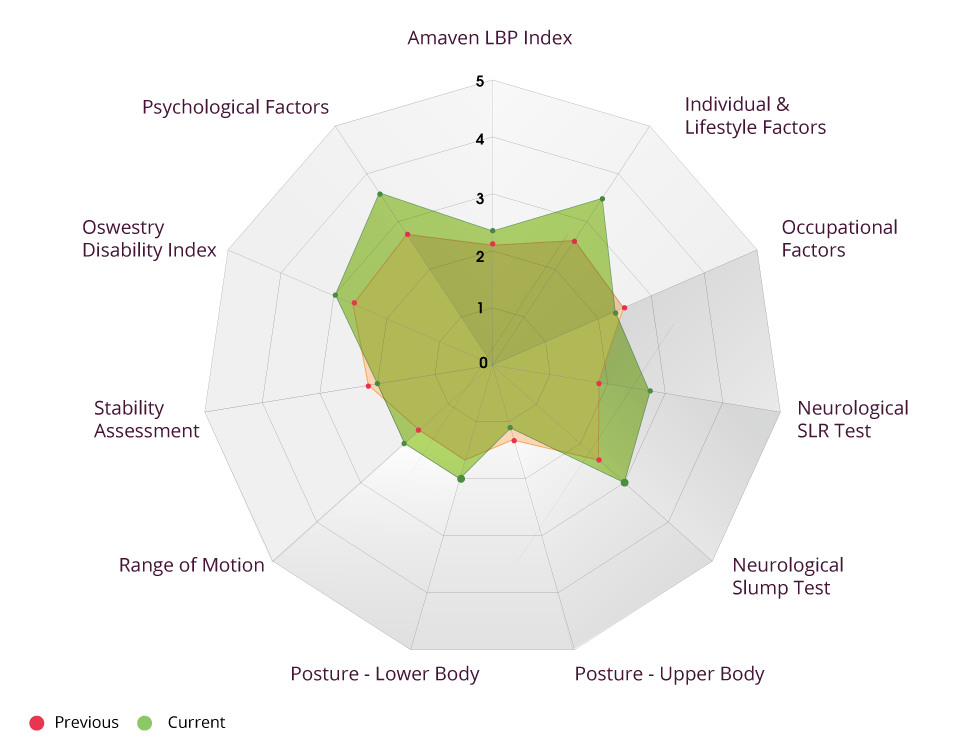 Patient-centred care pathway
Through building a personalised profile of an individual suffering from non-specific low back pain we can help both the medical practitioner and patient. The specific yellow flags that have been identified can be tracked and correlated to a reduction in low back pain and improvements in everyday activity.  
The self-care solution builds a positive relationship with the medical practitioner and the patient. The patient receives a comprehensive patient-centred approach that they can action and follow, through home-training specific exercises, stretches and educational pieces to help with recovery. 
Amaven records adherence to the programme as the patient completes their home-training exercises and stretches. The system can also be programmed to ask the patient how they are feeling and whether the treatment is working using simple questionnaires. All the data is pulled together and assimilated into the profile. This information can then be used by the practitioner to provide support remotely and to make informed decisions regarding the next steps to the patient's overall care.  
Contact us to find out more about low back pain.