The 5 C's - The Psychology of Champions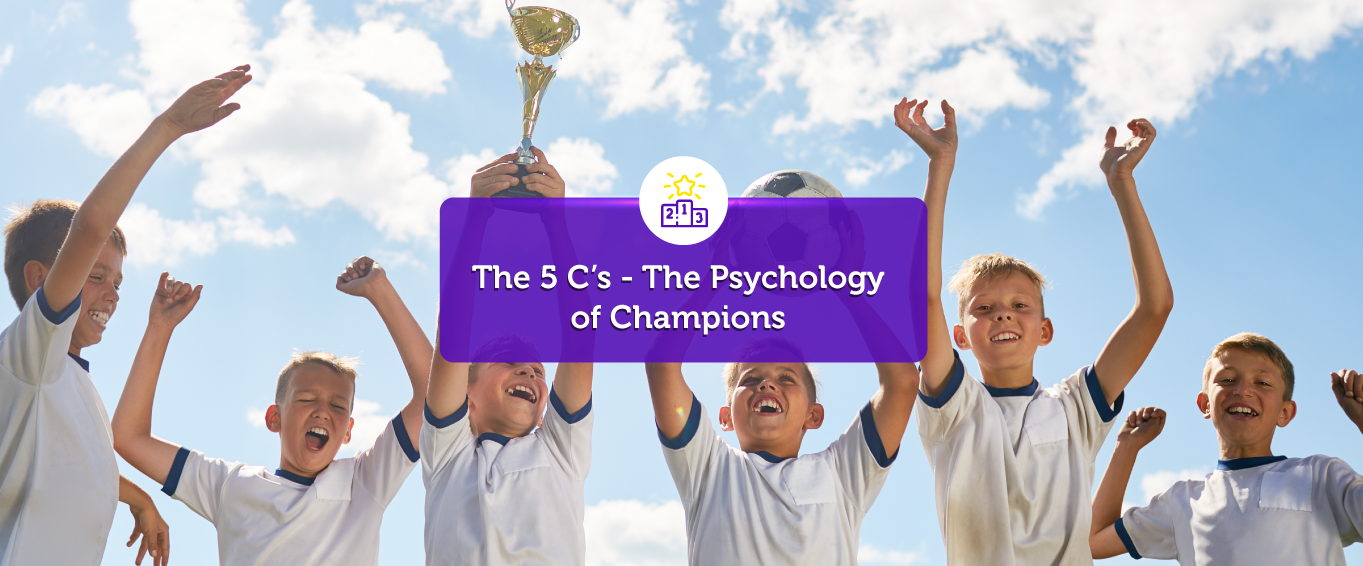 Many Athletes and Coaches focus on the Technical, Tactical and Physical Elements of their sport or activity, however those that wish to truly unlock their sporting potential should also consider the importance of Psychology in training, development and performance.
Understanding basic Sports Psychology can help athletes and coaches develop an appropriate training environment and a structured training programme, helping athletes to set and reach attainable yet ambitious goals.
The 5C's are a range of psychological and social skills that can help athletes understand what is truly needed to become the best that they can be. These skills seem to be possessed by some of the top athletes in the world.
Like any technical, tactical and physical component, the 5C's can be developed through practice and time.
Commitment – Being dedicated to a cause or activity:
Commitment is about showing an unconditionally strong work ethic. Regardless to how you are feeling about training or competing on that day, you turn up and you give it your very best, all the time.
This is really important and there is the argument that this can trump feelings of motivation, in the fact that your feelings towards the activity are taken out of the equation because of your commitment to the cause.
Overtime, this commitment and unconditionally strong work ethic can increase competence levels due to the persistent drive for improvement regardless to periods of success or familiar.
As a coach, encouraging this quality is really important and can be achieved by promoting vales that are important, such as effort, persistence, resilience etc. on the same level as high-quality technical performance.
Communication – Exchange of information:
Supporting how athletes receive and give information is really important for the athlete to develop, the way athletes recognise, interpret and give verbal and non-verbal information can support the athletes develop relationships and show how they are feeling on the training pitch and in competition. Supporting athletes understand the importance of communication can also help them listen to instruction and decipher key information to use.
Coaches can support athletes by showing them that communication happens in two ways, do you really want to be the coach that barks orders but doesn't listen to their players?
Concentration – Focusing all your attention:
Concentration is about blocking out distractions. Think about footballers taking important penalties. The crowd are cheering and booing, the goalkeeper is jumping up and down on his line, there is a feeling of pressure, nerves, anxiety – there is a lot that can get in the way, yet I am sure that Football Fans reading this blog can think of a player that is ice cool over the ball!
All they are concentrating on is the technique of a penalty, something that they have probably done 1000's of times.
This is the same for all athletes, focus you attention on what is helpful and drown out what isn't! This could be noise, unhelpful comments, unhelpful cues, anything.
Coaches may support this by helping athletes focus on appropriate triggers… the idea of going on the 'B' of the 'Bang!!'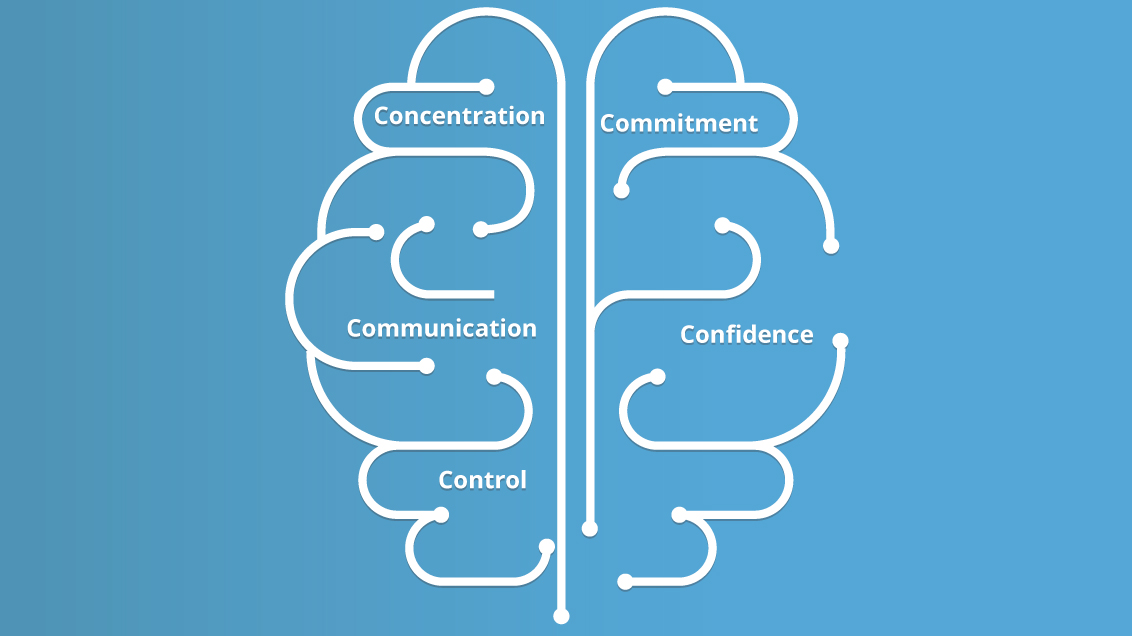 Control – The ability to restrain actions or emotions:
By focusing on the up's and down's of training players can embrace the positive and negative feelings. Mistakes and setbacks will happen, but by taking ownership of their own progression, athletes will find controlling emotions will become second nature, they will develop resilience skills which are essential. Every athlete suffers setbacks, there is a famous Michael Jordan quote:
"I've missed more than 9000 shots in my career. I've lost almost 300 games. 26 times, I've been trusted to take the game-winning shot and missed. I've failed over and over again in my life. And that is why I succeed"
This is from the greatest basketballer of all time, he had an ability to bounce-back after a setback.
Coaches can support their athletes by helping them to recognise the types of emotions that they are experiencing and by providing some solution and strategies to help players overcome set-backs, strategies could include, self-talk affirmations, imagery, breathing exercises, listening to music, pre-performance routines etc.
Confidence – The belief in yourself:
Confidence is not really a skill, but an outcome due to the combination of the other skills mentioned – confidence, is a state of mind.
Players that trust that they have been Committed, Concentrated, that have good Control and Communication will feel a natural sense of Confidence in their abilities. Something that is very important for competition, but those athletes that believe in the journey and feel confident can feel more motivated to train more regularly.
Coaches can help to build confidence in athletes by creating an environment where players are comfortable in making mistakes and there is no fear of failure within sessions. Coaches can also help players to increase confidence by using sessions that gradually become more complex, allowing players to experience success as they develop is really important.
What about Motivation?
There is different types of motivation and different ways to stay motivated, however, overall, motivation is a choice, and understanding the 5C's can help athletes to turn up and work hard, regardless to how they are feeling about training at that time.
There is a famous quote by Brian Tracey that states;
"The hardest part of any important task is getting started on it in the first place. Once you actually begin work on a valuable task, you seem to be naturally motivated to continue."
So once your players are Committed to the journey and they see development of their Communication, Concentration and Control, they will often see increased confidence and increased motivation.
We have included some helpful features in our sports apps to help players along the way. Athletes will be able to track their development and see their progress by taking regular challenges and will get plenty of support through information and messages through our expert coaches and strength and conditioning specialists.
We are here to help you on your way to becoming the best version of you!
If you would like to improve your sports performance and/or your Strength, Power, Speed and Agility we can help. We can even support your understanding of the psychology of sport.
Our Sports App's allow your players to train at home to build the correct foundations, giving coaches more time on the pitch to develop technical and tactical skills with their players and allowing them every chance of realising their potential.
Want to become a better Athlete? 
Our Sports Apps below can help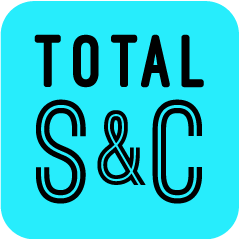 Stength and Conditioning Platform for Clubs and Academies
Our Total S&C platform helps coaches to deliver a LTAD and S&C programme efficiently to a large number of athletes across all age groups playing different sports.
Our Strength & Conditioning platform consists of a Portal for the coaching team, enabling them to modify training sessions, monitor players training history, input test results and identify players who are sports ready. The athletes are provided their own S&C Player App which allows them to take control of their own training, self-test, log exercise history and track progress.
We get athletes sport ready. We reduce overuse injuries and burn out. We help to develop independent and healthy athletes.
Automated session generator saves time
Monitor athlete adherence and progress
Online management portal for coaches
Training App for all athletes
Testing and profiling to identify sport readiness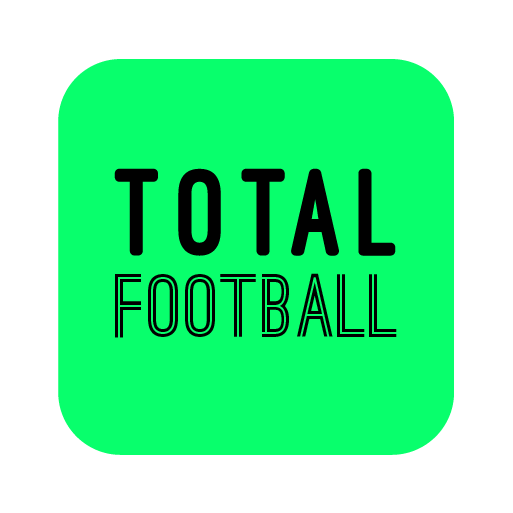 The Total Football App, is designed to support players of all ages and skill levels. It is the only Football Coaching App that integrates 5 phases of skill acquisition and long-term athletic development, meaning that all sessions and activities are designed to meet your current skill level whether you are just starting out, or are an experienced academy player. All our turning sessions are designed by UEFA Qualified Coaches and are supported by further sessions in:
Ensuring that players aren't just practicing but are practicing with the highest quality. We also have a range of physical development practices, healthy lifestyle sessions, and psychological tips to help develop the total footballer. If your child needs help developing their turning, or any part of their game, you can try the app for free now!