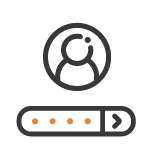 A branded school portal housing your programme resources.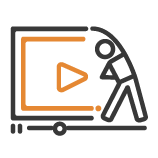 Dance themed videos to get pupils energised before lessons. Watch a video every day to learn new moves.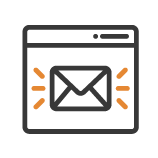 Weekly emails for teachers containing healthy living tips, ideas and advice. Great for sharing with parents.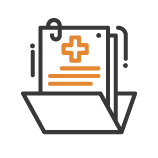 Health & Obesity Strategy
A strategic plan for tackling obesity. Includes advice on upskilling staff to better deliver health and wellness initiatives.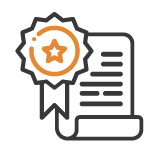 Physical Education Policy
A detailed PE policy to help your school meet curriculum requirements.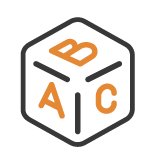 A bespoke scheme of work for younger children with animal characters and dynamic storyboards.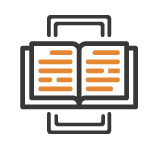 A library of PE and sports training videos. Improve the delivery and impact of PE and sports with bitesize modules.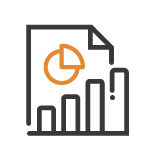 Use pupil assessments and surveys to create Impact Reports. Share with parents, governors and inspectors. Ideal for PE & Sport Premium.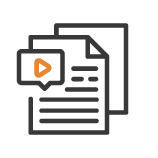 PE Lesson Plans for Early Years, KS1 & KS2. Interactive videos help teachers deliver lessons with confidence.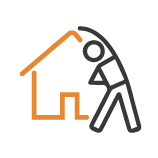 Children must be active for 60mins/day. Home Activities provide opportunities for extracurricular physical activity.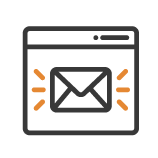 Healthy living starts at home. Engage parents with content on healthy eating, active play, sports and more.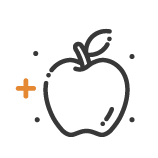 Support healthy eating initiatives with resources on nutritious food, sugar reduction, healthy lunchboxes and more.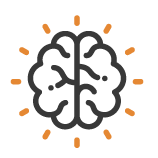 Emotional Wellbeing Surveys
Invite pupils and parents to participate in wellness surveys. Identify pupils who need extra support.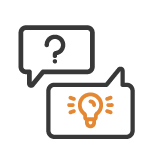 Talk to our support team in school hours. Email, phone or live chat.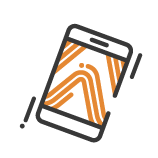 School App - COMING SOON!
Give parents fast access to Home Activities & secure payment options for lunches, trips and sports clubs.

Join our Healthy Heroes as they battle inactivity, sugar, low self-esteem and other harmful habits to help pupils live happy, healthy lives. 

Yoga workouts for Early Years and KS1. Watch our dancer use yoga poses to tell a story. Can pupils learn the moves and complete the story? 
Discover the power of mindfulness with expert advice and resources on thoughtful eating, positive thinking, confidence building and more. 

Guided physical activity videos to help pupils develop a broad range of fundamental movement skills. Use to plan and support PE lessons.

Unique PE planning tool to support PE Coordinators as they plan, schedule and monitor curriculum PE lessons.
Upon joining premium members are entitled to a free Wellness Kickstart Day. This is a launch event delivered by our Health Mentors. 
It involves classroom activities, PE skill assessments, CPD sessions and more to Kickstart your Healthy Schools Programme..
Download a Wellness Kickstart Day Guide for a full event schedule.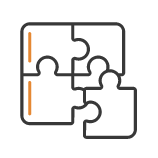 Our Health Mentor brings staff and pupils together to explain the purpose of Wellness Kickstart Day. Includes a 'Rise & Shine' activity session.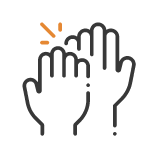 Active 'Wellness' Lessons
Interactive lessons on healthy habits, nutrition, physical activity and mindfulness. Includes props, games and activities to engage pupils.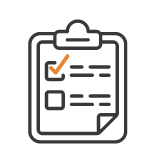 A PE assessment w/PECO's class. Includes a tutorial on delivering Impact Reports and future assessments. Requires TA to be present.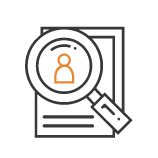 Early Years PE lesson designed by our in-house EYFS specialist. Features the adventures of Bertie Bunny.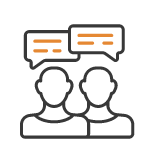 A 20min meeting with the head and PE/Health & Wellbeing Coordinator. Explains the impact of Wellness Kickstart Day and how to maximise its value.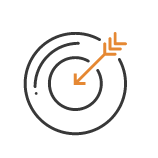 After hours CPD to show all staff how to use the portal, access key resources, generate Impact Reports, etc. 
Welcome to the Amaven Healthy Schools Programme
Children need to learn how their bodies work, why physical and mental health is important and what it means to eat a healthy diet. They need opportunities to develop competency at playing sports and pursue physical activities that are engaging and enjoyable.
Our Health and Wellbeing Programme supports teachers and parents as they guide children to adopt healthy lifestyles and the skills needed to achieve them. Your school can implement a whole school health programme with our cross curricular programme that is fully compatible with PE, RSE, PSHE, Science and Design and Technology curriculums.
To get started, please complete a membership form and book a short demonstration. After joining, your school will start receiving FREE weekly classroom and home activities to get pupils active, learning about healthy eating and practising mindfulness.
Our Premium membership provides your school with a full set of resources to implement a robust health and wellbeing curriculum and measure its impact.
Here are some of the key features: 
A Wellness Kickstart Day Delivered By Our Health Mentor


A launch event for the Healthy Schools Programme delivered at your school alongside qualified experts.

Measure, Track and Report Impact for Every Pupil


Use a variety of assessment, reporting and survey tools to generate data on pupils' progress and share results with governors and parents. 

Learn Fundamental Movement Skills through Dance and Yoga


A library of dance and yoga themed resources to help pupils develop and improve their coordination, balance and agility. 

Home Activity Videos to Embed Active Lifestyles


Easy to follow video sessions provide opportunities for extracurricular physical activity and skills development. 

PE Lesson Plans to Help Non-Specialist Staff


Get access to a library of PE lesson plans for Early Years, KS1 and KS2 classes. Includes video tutorials to help non-specialists deliver PE with confidence. 

Early Years Activity Lesson Plans


We provide schools with activities, lesson plans and assessment frameworks suitable for Early Years classes.
PE and Sport Premium Impact Reports


Create Sport Premium compliant reports using our assessment and attainment monitoring tools. Anonymised and suitable for sharing. 

Ongoing PE & Sports CPD for Non-Specialist Teachers


A library of PE and sports training videos. Improve the delivery and impact of PE and sports with practical, bitesize CPD modules. 

Learn Healthy Eating and Mindfulness through Games


Promote healthy eating and mindful behaviours with themed printables, games, videos and activities. Get advice on sugar, healthy lunches, resilience, coping skills and more.  

Wellness Bulletins for Teachers and Parents


Get 'ready to use' wellbeing advice and fun learning resources for home and the classroom. Easy to download, print and share.

Obesity Strategy Template


Use our template to create a strategic plan for tackling obesity. Identify and adopt best practice in the following areas: (1) promote Healthy Active Lifestyles (2) increase the impact of PE and sports (3) upskill staff to teach and promote Healthy Active Lifestyles. 

Physical Education Policy


We provide schools with a detailed PE policy and targets to match 2014 DfE National Curriculum requirements. 
Your school can use part of your PE and Sport Premium funding as you will be making sustainable improvements to the quality of physical education (PE), physical activities and sports you offer.
Your Details
Join the Amaven Healthy Schools Programme
If you like these resources, you'll LOVE what our Premium Members receive!
To find out more, please book a quick 10 minute online demonstration at a time that suits you by clicking the button below.