Upskill your teachers with Amaven CPD
Amaven provides all your teachers with an online CPD programme that will help them to develop their knowledge and deliver PE and Sport lessons confidently. Several modules are on offer to embed best practice, improve learning outcomes and learn how to teach PE more effectively.
Teachers can work through these modules at their own pace and test their knowledge with questionnaires. Teachers receive an Amaven CPD certificate upon completion of all the modules.
Example of modules below:
Why are Fundamental Movement Skills important?
Planning PE lessons
Organising PE lessons
Assessing progress in PE
Managing behaviour in PE
Introducing competition in PE
Teachers can work through these modules at their own pace and test their knowledge with questionnaires. A weekly newsletter keeps them well informed of the latest developments in PE, Health and Wellbeing practice.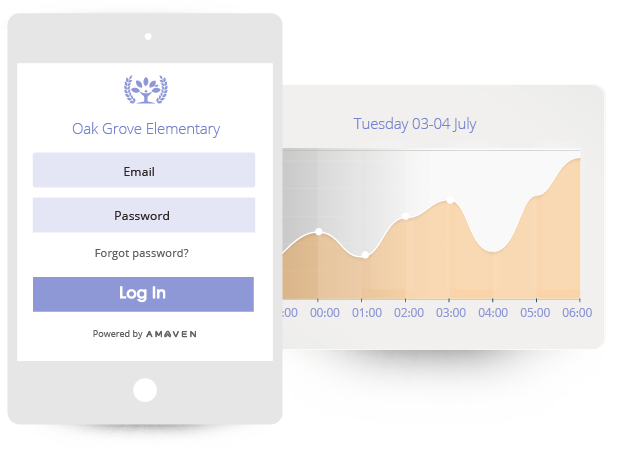 Amaven has gone to great lengths to provide teachers with high-quality resources that will save time planning and delivering PE lessons. We have hundreds of lesson plans for Key Stages 1 and 2 which have been designed to comply with needs of PE and Sport curriculum.
Each lesson plan has been carefully created by the best practitioners in PE and Sport to help children develop the fundamental movement skills and increase their skill levels for many sports. 
Lesson plans include several useful features:
Learning outcomes
List of equipment required
Key teaching points
Common faults to lookout for
Warm up activities and games
Differentiation ideas
We also provide video demonstration of the lesson taking place in a live setting. Skills and movements can be demonstrated on smart screens to help children learn faster. Lesson plans can be downloaded and printed for future reference.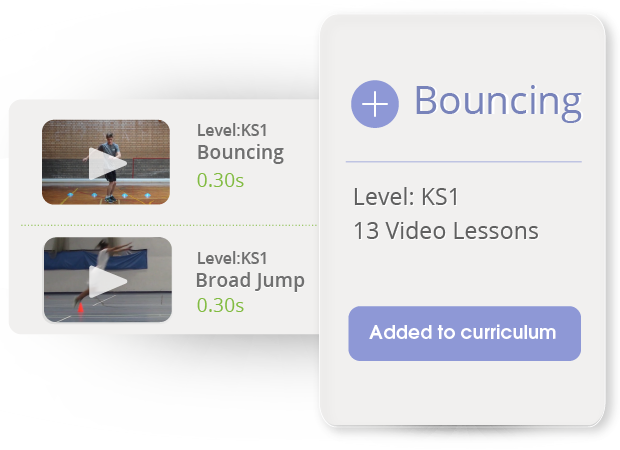 Regular assessments play a crucial role in tracking pupil progress and inform the planning of lesson delivery. Amaven tracks progress throughout the pupil's school life. 
Teachers will be able to identify gaps in learning and provide extra help to the children who really need it. In addition to this, Amaven will help identify children who are excelling and the potential candidates for elite pathways in specific sports.
Assessments take up one lesson per term and consist of pupils performing a few specific movements. These results are recorded and logged into the system against their profile. Each assessment will produce a data set which can be used to report pupil progress.
These assessments are designed to track the development of Agility, Balance and Co-ordination (ABC's) through the Fundamental Movement Skills (FMS) as required by the curriculum.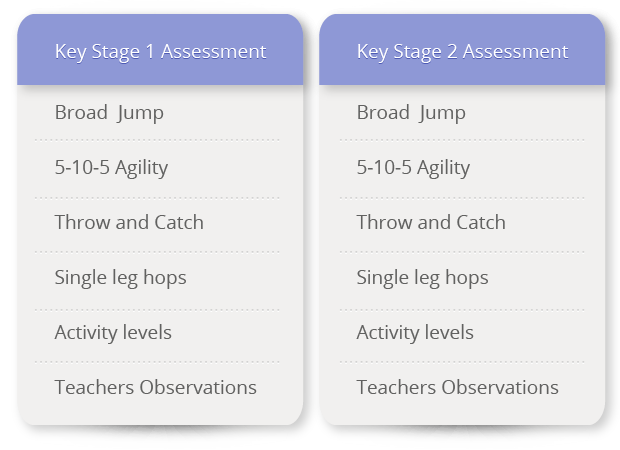 Impact Reports and Dashboards
Once the PE assessments have been conducted, Amaven analyses the data and you can create Impact Reports to share with parents and Ofsted.
Traditionally, paper and spreadsheets are used to log data but these are rarely analysed or used to report progress. As Amaven dashboards are updated automatically once you have completed an assessment, reports can be created for individual pupils and classes within a few clicks. There are many data analysis and visualisation tools to help you to get a picture of the data for individual pupils, class and the whole school.
Lesson plans include several useful features:
Identify children who are falling behind
Identify gaps in learning at individual and class level
Identify children who are excelling
Create and email reports to parents
Use reports to plan your lessons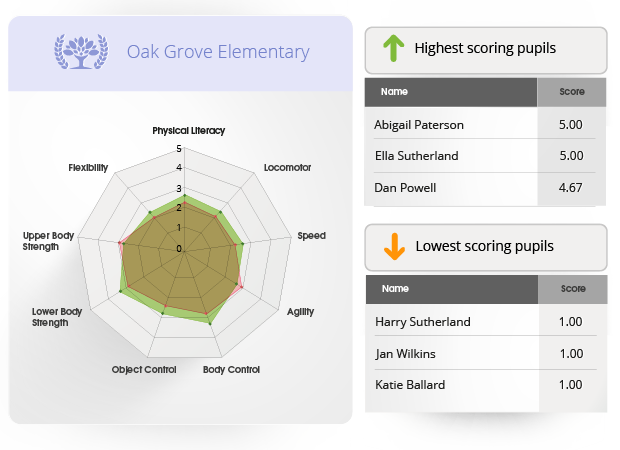 Sitting down for long periods is now recognised as a serious health risk, by health professionals, leading to many non-communicable conditions. When combined with a poor diet it could lead to childhood obesity which is increasing at an alarming rate. 
One in 10 children entering primary schools are classed as obese, with the number increasing to 1 in 4.
We believe that by doing simple activities for a couple of minutes during class, we can help children to meet the minimum activity levels as prescribed by Public Health England and benefit from many associated advantages. Amaven provides a 'Movement of the Day' that helps teachers to embed activity in every lesson.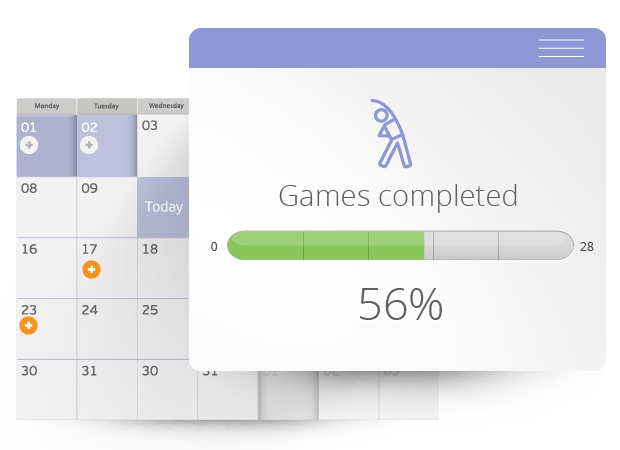 During PE lessons, teachers have a limited opportunity to help every pupil. Consequently, many children are failing to reach their full potential. Increasingly children are adopting sedentary behaviour, so we must provide more opportunities for them to keep active at home.
Children mature at different rates, therefore fitness and skills programmes need to meet individual needs to optimise development.
With Amaven, every pupil receives a personalised development pathway with video-led home training sessions. These sessions are appropriate to the pupil's ability focusing on their athletic conditioning to develop agility, balance and co-ordination through the mastery of the fundamental movement skills.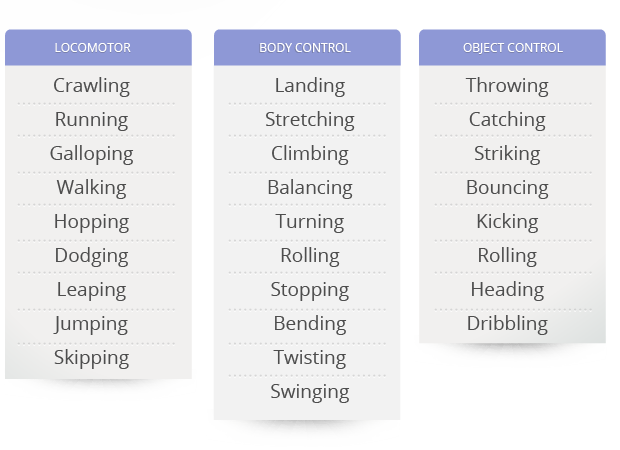 We believe that regular communication with parents is the key to reducing sedentary behaviour and encouraging an active lifestyle. Through a weekly newsletter we provide parents and children with health and wellbeing advice to get their child more active and participate in sport.
Amaven also provides each parent with access to their child's personal locker room with their latest assessment results highlighting learning opportunities through home learning videos. Parents can encourage, help and monitor their child's learning.
Marking home learning sessions complete helps parents to track progress and provide the school with feedback.
Our newsletters inform parents and children about key topics that are interesting and full of practical advice.
How to fit in 60 minutes of activity every day
Does physical activity improve academic performance
Healthy packed lunch ideas for school days
How does sleep help your body to function
Benefits of mobility practise for kids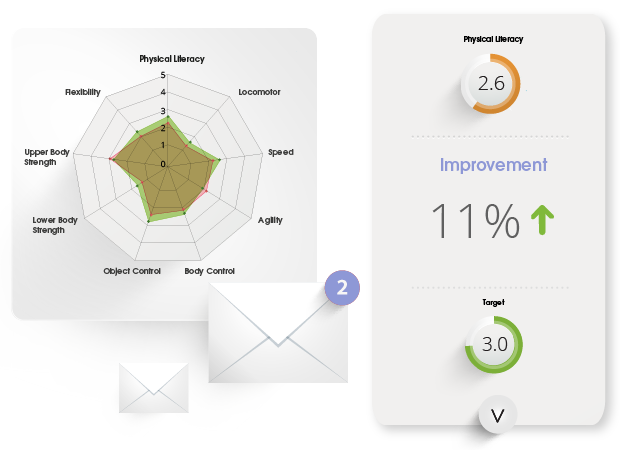 School obesity, health and wellbeing strategy
Outlined in the government's childhood obesity strategy, a school obesity, health and wellbeing strategy is a must for all primary schools. Health and wellbeing is linked to positive behaviours in children, such as increased attainment, sports participation, better behaviour and an improved attitude to learning.
There is a strong case for schools to develop their obesity and health and wellbeing strategy and publish these on their websites to communicate their commitment to Ofsted, parents and governors.
But what should the strategy include? Below, you can see a checklist of the elements your policy should include:
Vision – Describe the schools' health and wellbeing for the future
Rationale – Explain why improving health and wellbeing will affect the school
Aims – What specific actions will you take to improve sports and PE
Resources – List the resources which help deliver health and wellbeing
Teacher CPD – How will you upskill existing and new teachers to help more pupils
Monitoring & review – Self-assessment, monitoring and evaluation for teachers and pupils
Amaven can help your school to develop and implement these strategies and comply with new polices coming into force.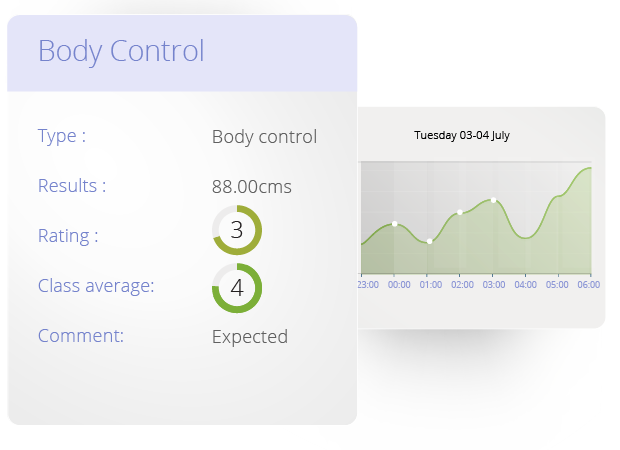 An Amaven PE challenge day is a fun and exciting way to measure pupil's abilities and create a solid foundation to monitor their skill development and fitness throughout their time at school. Our brochure explains what you can expect from your PE challenge day.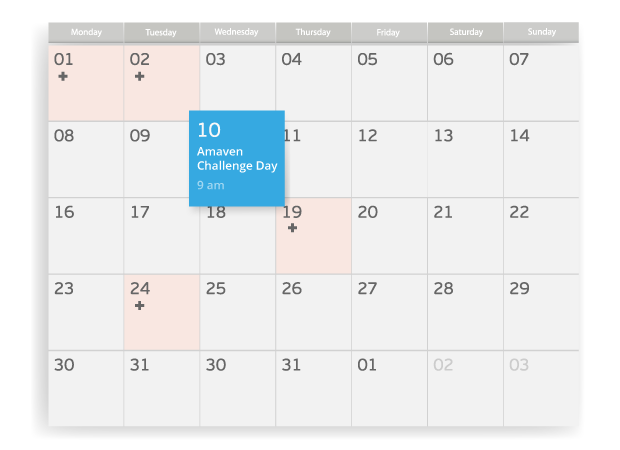 What is physical literacy?
Physical literacy is the knowledge, competence and motivation to make healthy choices and be physically active for life.  When children learn to read they begin with simple words.
Similarly, when learning physical skills, they should start with simple acts: running, jumping, throwing etc. Just as children learn to create sentences from those simple words, they also link actions together to create movements like riding a bike, swimming or hitting a ball.
Teachers and parents can influence a developing child's level of physical literacy from an early age by assessing and benchmarking key components, including the fundamental movement skills, physical fitness, understanding and participation levels.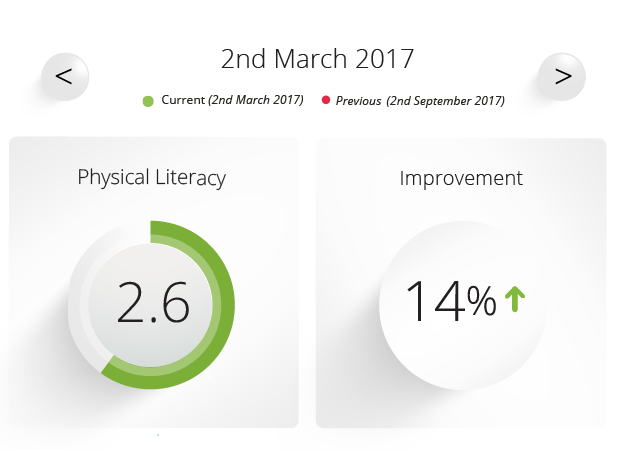 Sample Sport Premium Funding report
The Department for Education (DfE) has confirmed that the Sport Premium funding will double from September 2017 to improve PE and create sustainable healthy lifestyles for children. As part of the conditions of receiving the money, every school must produce an PE impact report. This needs to include a breakdown of all spends and be published on your school's website, as well as being available for Ofsted.
Amaven can help you evidence your sport premium funding by generating high-quality impact reports that you can use to demonstrate how you've spent your sport premium funding.
Here's an example of the kind of Sport Premium impact report the government will be expecting.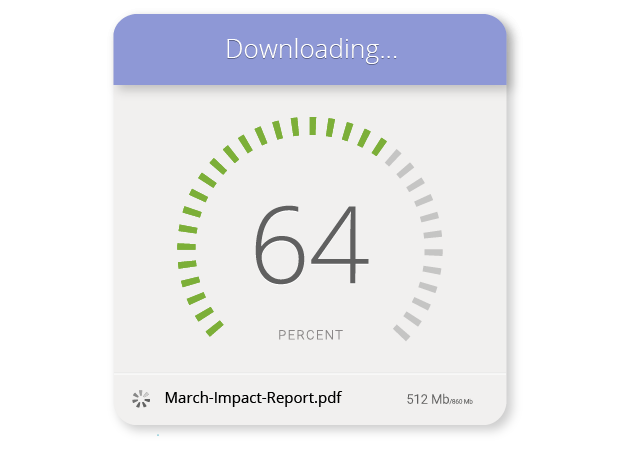 Physical Literacy Framework
Amaven has been designed to support schools to develop the physical literacy of all their pupils. Everything we do meets the national Physical Literacy framework developed by Youth Sports Trust and Sport England.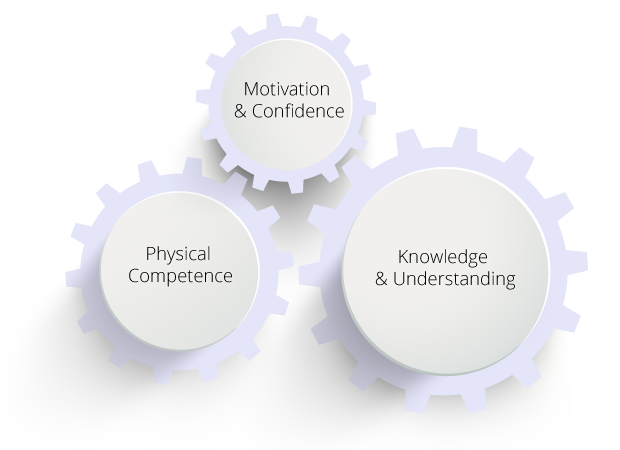 Amaven is an online PE & Sport platform designed for schools to deliver a high-quality PE & Sport programme. We upskill teachers to deliver enjoyable and effective PE and Sport lessons through using easy-to-follow lessons plans, termly PE assessments and producing impact reports to evidence the impact of PE & Sport Premium funding.
We know that high levels of physical literacy produce higher attainment levels, provide a confidence boost to play sport and encourage a healthier lifestyle for pupils. Our Active Lesson programme and home activity plans help children to learn movements to improve their Physical Literacy levels.
Teachers can produce Physical Literacy reports for each child, class and the whole school to evidence the impact of PE & Sport Premium funding with just a few clicks.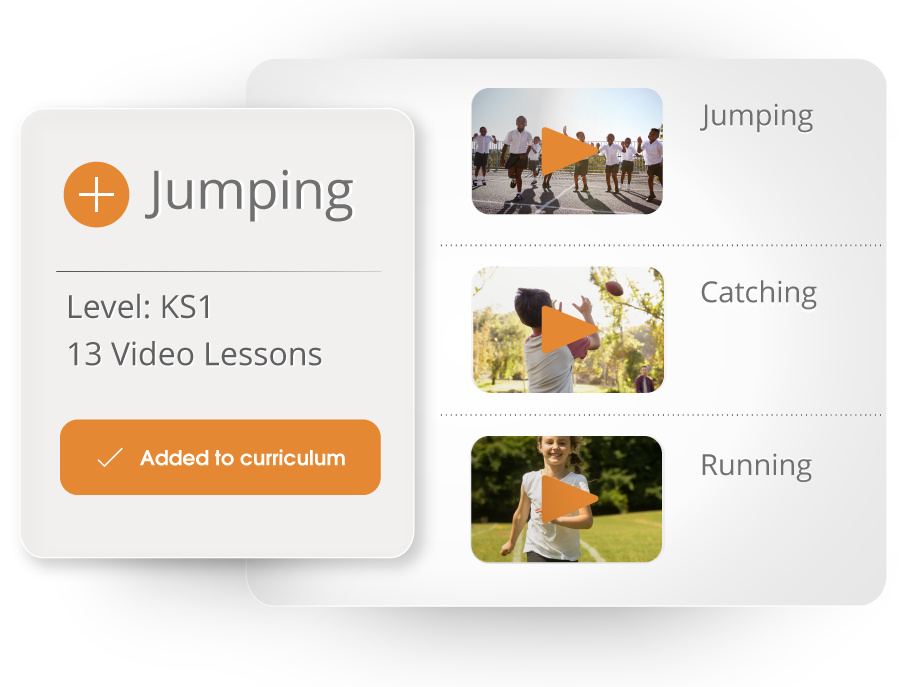 Join our Healthy Schools Programme, 
it's free
We provide every school with a free Healthy Schools Programme which includes the following:
PE Challenge Day run by Amaven Coaches
Onsite and online CPD for all the class teachers
Impact reports
How to use lesson plans effectively
Home activities for each pupil
Obesity and health and wellbeing strategy
Join us