5 Ways to Make Your School's Daily Mile Unmissable!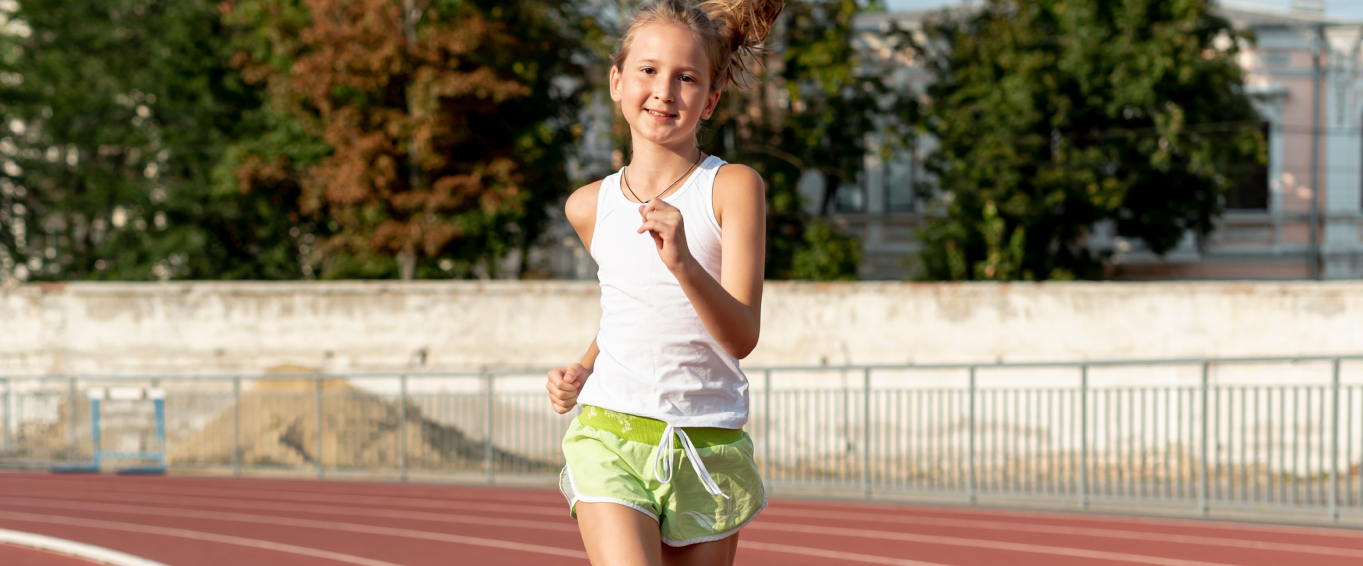 Ever since 'The Daily Mile' burst onto the education scene in 2012 - coining a household phrase in the process - schools across the country have been running. Not just as centres of knowledge, but also up and down sports fields, around gymnasiums, over playgrounds and through the driving wind and rain.
Why? Because a teacher in Scotland proved children's health can be improved by encouraging pupils to run for 15 minutes every day. Since being adopted nationwide, The Daily Mile has been scrutinised by researchers. Most agree it's one of the best ways to increase physical activity levels, prevent obesity and ensure pupils' get accustomed to moving regularly. 
In this blog, we discuss easy ways to make YOUR school's Daily Mile an unmissable experience.
1. Make It a Social Event 
"I like it most when I get to run with my friends."
Most children enjoy completing The Daily Mile, but it's not going to please everybody. Encourage less motivated pupils by pairing them with a buddy. The beauty of the activity - though you don't have to tell children this - is it doesn't really matter if they complete a full mile or reach the end of your course. As long as they keep moving for 15 minutes (even while chatting) the Daily Mile will do its work.
2. Make It A Little Different Every Week
"It can get boring, because we do it every day."
The Daily Mile introduces a daily dose of physical activity for children, many of whom are failing to move dynamically at home. Because it's an everyday event, it can quickly get repetitive and feel like a chore. We want to avoid this. The continuous movement (not the running, is what's important. If you add hurdles, skipping ropes, bench jumps, movement stations or dance routines, it's still The Daily Mile. It's just your Daily Mile. 
3. Make It Separate from Playtime
"I would like it more if it didn't take up our playtime."
One recurring gripe from pupils is they don't enjoy The Daily Mile as much when it clashes with playtime. There's nothing stopping schools from allocating a portion of breaktime to organised physical activity. Though, it's worth considering what will be lost. Active play contributes to physical activity levels. However, playtime is also a crucial opportunity for children to develop their cognitive skills via creative, unstructured games. 
4. Make It Suitable for Everybody
"I get too worried about finishing last."
You already know The Daily Mile is about moving for 15 uninterrupted minutes. Whether children need the motivation of completing the mile or not (it's your choice to make it mandatory), it's not essential. Pupils just need to keep moving. We strongly recommend making the 'mile' a personal activity with individual goals. No child should feel like they've failed if they've participated with gusto.
5. Make It a Schoolwide Activity
"I would join in more if the teachers did it too. They should join in too."
Is it fair to expect children to embrace a physical challenge their teachers don't consider beneficial enough for themselves? Some days, we don't want to get up and go running. Participating alongside pupils is a great way to prove physical activity is a valuable and unmissable part of everyday; whether you feel tired, stressed, distracted or unmotivated. It's still worthwhile. Don't forget, you'll also get fitter, faster and stronger!