10 predictions from experts at the London Health Show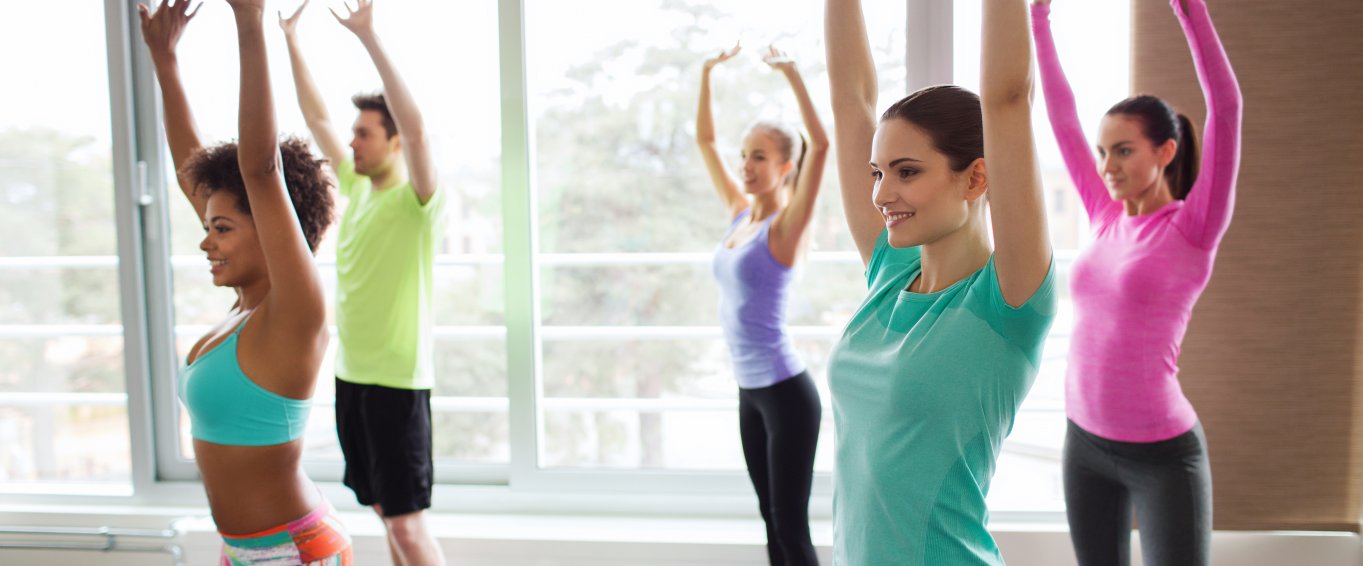 Last week thousands of health, fitness and wellbeing professionals descended upon London's Olympia for the London Health Show 2016.  
Somewhat of a wellness pilgrimage, the two-day expo delivered in-depth talks from industry leaders to keep people up to date with the latest innovations and trends in the market place.  
There was a plethora of speakers and brands across a variety of sectors including health clubs, fitness classes, nutrition and supplements, beauty and healthcare technology, which meant that a lot of information was packed into the two days. With this in mind, we've compiled a list of the key trends and predictions experts shared at the event.   
Tackling obesity will become a priority 
It doesn't come as a surprise that preventing obesity was one of the most discussed topics of the health show.  
For the first time in a decade, diet has overtaken smoking as the largest cause of preventable death in the UK, Dr Justin Varney, Interim Deputy Director of Public Health England, stated in his speech. He also said that over 40% of disease can be prevented by a change in lifestyle. There has also been a 45% increase in the number of cancer cases caused by excess weight in the last two decades, according to Cancer Research UK.  
Dr Varney stated that becoming active is the key to preventing serious diseases, we need to work harder to encourage people to want to become active and look after themselves. 
'Wired wellness' is here to stay  
Wearable fitness technology has caused a huge debate in the media recently, as many people are questioning its accuracy and whether it is really necessary. However, many speakers including Dr Christian Jessen and Dr Justin Varney, commented on how the health industry will continue to utilise technology and apps to monitor and measure health and fitness. A recent example is the Sugar Smart app launched by Change4Life, which reveals the number of sugar cubes in popular food and drink.  
Active rewards 
Cheryl Hersey, Director of ActionPR, highlighted the explosion of active rewards apps. These apps reward users for being active by earning points which can be exchanged for shopping vouchers, discounts and other incentives. All the user needs to do is sign up and continue with their daily lives, earning points for going to the gym, meeting step counts and walking around.  
This is a fantastic way to encourage people to be more activate in general, it gives exercise a gaming element which will appeal to many people, especially if they are competitive. It's also great for those who are already active, because they are earning rewards without changing their usual routines. Cheryl also predicted that insurance companies would be jump on the back of the active rewards trend to incentive more customers to switch to healthier lifestyles.  
Emphasis on movement  
Many speakers, including Senior Global Master trainer for Technogym and an Olympic and Paralympic trainer Grant Powles, expressed the importance of movement in fitness. 
He explained that the majority of people suffer with back issues, posture problems and sleep conditions due to a lack of movement in their everyday lives. With this in mind, fitness professionals should be encouraging people to relearn the basic principles of movement through simple bodyweight exercises that focus on areas such as stability, posture, flexibility and balance.  
The fitness industry is booming
Steven Ward, Director of UK Active, discussed how the consumer's interest in health and fitness has never been higher. He said that there is no such thing as peak fit for Public Health, as we can never stop helping people. Despite the threat of obesity, the UK is focused on making their lives healthier and more enjoyable.  
Camel's milk is in 
Classed as a superfood, camel's milk is full of nutrients, proteins and essential carbohydrates, while its fat content is 50% lower than cow's milk. There are no known allergies to camel's milk, unlike traditional cow's milk which can irritate eczema and digestion. While it certainly doesn't sound very glamourous, Shona Wilkinson who is the Head Nutritionist at NutriCentre, predicts that we'll all soon be adding camel's milk to our smoothies.   
Friendly 'fitness' language  
Many of the speakers discussed the demand for clear and more friendly language in the health and fitness industry whether it is using less ingredients on food packaging, or using clear language when training clients.  
Olympic and Paralympic trainer Grant Powles revealed that customers don't want to be pushed out of their comfort zones anymore, they want to do exercises that they are familiar and comfortable with. An example of this is asking clients to 'bend down, touch the floor and lift hands above your head' instead of asking them to do a 'clean and press' which may be confusing. Utilise bodyweight exercises that encourage people to work on their range of movement, rather than focusing on how much weight they can lift.  
Supplement market will continue to grow  
There were a great deal of food and supplement brands at the expo, so it wasn't surprising that many speakers predicted that the market will continue to soar over the next year.  
While the emphasis was on food supplements, such as hyaluronic acid, vitamins and seaweed (which was crowned the new kale), protein powders were also discussed. This is quite a controversial topic, as research has revealed that consuming protein powders before, during or after moderate intensity exercise has little effect on muscle recovery and the ability to train. With this in mind, it's our duty as fitness professionals to help consumers cut through the marketing jargon and follow the right advice. 
Immersive fitness  
As fitness and technology become intertwined, Cheryl Hersey of ActionPR predicts that we will see an increase in immersive and interactive fitness classes.  This could mean anything from gym classes which use visuals, lighting and music to create an unforgettable experience, to virtual races and classes that users can participate in from the comfort of their own home.  
Some of the most innovative ones to look out for are treadmill classes and virtual marathons, while LES MILLS is the brand that has been leading the way with their immersive fitness classes.  
Pick n mix memberships  
Fitness classes are all the rage right now, but consumers don't want to be tied down to just one. Experts at the Health Show predicted that more brands will provide multiple classes to different gym sites across the UK, which allow consumers to experience more than one gym and class. Class Pass has already started offering this service, but they predicted that there will be many more following this trend.  
Health and fitness is one of the most exciting and innovative industries in the world. It has been made clear from the London Health Show that preventing obesity through lifestyle changes, movement and bodyweight exercises, fitness technology and engaging classes are here to stay.
Join Amaven and start using our innovative platform to deliver exceptional workouts today.