Why Is Ordering a Takeaway Twice as Easy as Booking a Sports Class?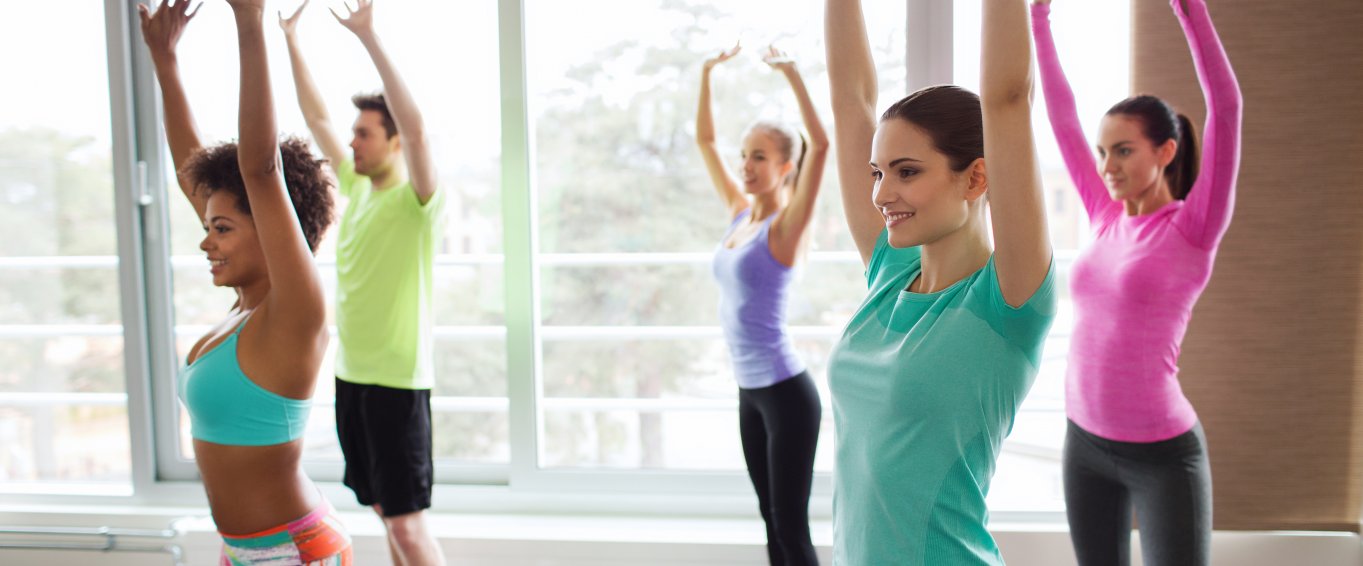 In April, a nationwide study on internet habits found 66% of the population thinks booking sports and fitness classes online is difficult or 'not straightforward.' This is in stark comparison to 75% of people who say it's 'easy' to order a takeaway or hail a cab using online websites. According to the survey's results, people in Britain find it twice easy to get a takeaway than they do a sports session.
The study was commissioned by Sport England as a way to highlight the need for accelerated technological development within the sports leisure industry. According to the organisation - a part of the Department for Digital, Culture Media and Sport - one in five people are discouraged from playing sports or exercising because they can't or don't know how to book activities online.
Now, ministers and health charities are urging councils, leisure centres, sports clubs and other activity providers to invest in digital innovations and help the population get fitter. Several strategies have been suggested but Sport England wants providers to make their data available to tech entrepreneurs who can create user friendly apps and online platforms. It has donated £1.5m to the Open Data Institute, a non-profit company committed to helping businesses open their data in a secure manner.
The Challenges of Digitising Your Sports Club 
In theory, the strategy of open data is a smart idea. The problem is the concept isn't fully understood yet. Most businesses equate data privacy with data security. The prospect of opening up their booking systems to third party developers is a scary one. Of course, the alternative is to invest independently. However, this can be very expensive and often comes at the expense of grassroots growth.  
Could the answer lie with a compromise? With the help of online booking platforms, sports clubs can benefit from user friendly booking technologies while still managing their data internally. Amaven's Book Pay Play platform is one example of a digital booking system that integrates real time tech support with privately managed booking, scheduling, payment and registration processes.
The booking system is managed by the business. The sports club or activity provider adds attendance registers, confirms bookings, processes payments and uses the digital platform to sell add ons and create marketing campaigns when desired. Much of this administrative work can be automated to allow for 'two-click' customer bookings. It's an affordable way for businesses to reach more people without relinquishing control. 
The Importance of Easily Accessible Sports Bookings
With 16.8m Britons failing to reach the minimum amount of physical activity (150 minutes per week) required to stay healthy, accessibility is a pertinent issue. The only way to reverse obesity trends, improve the health of the nation and, most importantly, instil a propensity for active lifestyles in younger generations, is to eliminate barriers to sport and exercise.
Local businesses and providers must adapt their booking processes to suit faster, more flexible ways of exercising. When the number of steps between 'interested in taking a class' and 'booking a class' is minimised, participation levels increase. There are fewer opportunities to reverse a decision to book and fewer excuses to reject it.
At the very least, health experts agree it should be as easy to book a court, football pitch or fitness class as it is to order your favourite takeaway. If it takes three clicks to get a pizza, it should take two to access impactful physical activities. While there's no doubt it means big changes for some businesses, this degree of immediacy is already available for everything from online shopping to social networking, news updates, travel tickets and lots more. According to Sports Minister Mims Davies:
"This is about giving the public the choice to find sport and physical activity in a way that meets the expectations they have in all other aspects of their lives."
How Activity Providers Benefit from Digital Innovation
It's also worth mentioning the potential rewards for businesses bold enough to embrace digital innovation and invest in online technologies. Online booking platforms, particularly those that offer automation tools, are a great way to streamline administrative workloads and free up money and time that can be used to diversity activities, market to wider audiences or improve existing resources.
> Click here to read more about the benefits of growing a business with online booking technologies. 
When club bookings are centralised, the journey from 'interest' to 'participation' gets shorter. There is minimal work involved in processing bookings and payments as they are automatically logged and tagged to the correct registers. Payments are never lost or misplaced because there's no interim period between a customer handing over their money and the booking being made. 
With no need to handle or process cash, staff can focus on safeguarding, outreach marketing and providing impeccable onsite experiences. Bookings can be taken 24/7 so customers with atypical routines can access physical activities with ease. Plus, opportunities for data monitoring and trend analysis enable businesses to tailor services to suit the needs of their specific client base. 
To experience a premium sports booking platform, request a Book Pay Play demo. Click here and press the demo button or call 0161 300 9172.