6 Reasons to Grow Your Sports Club with Online Booking Software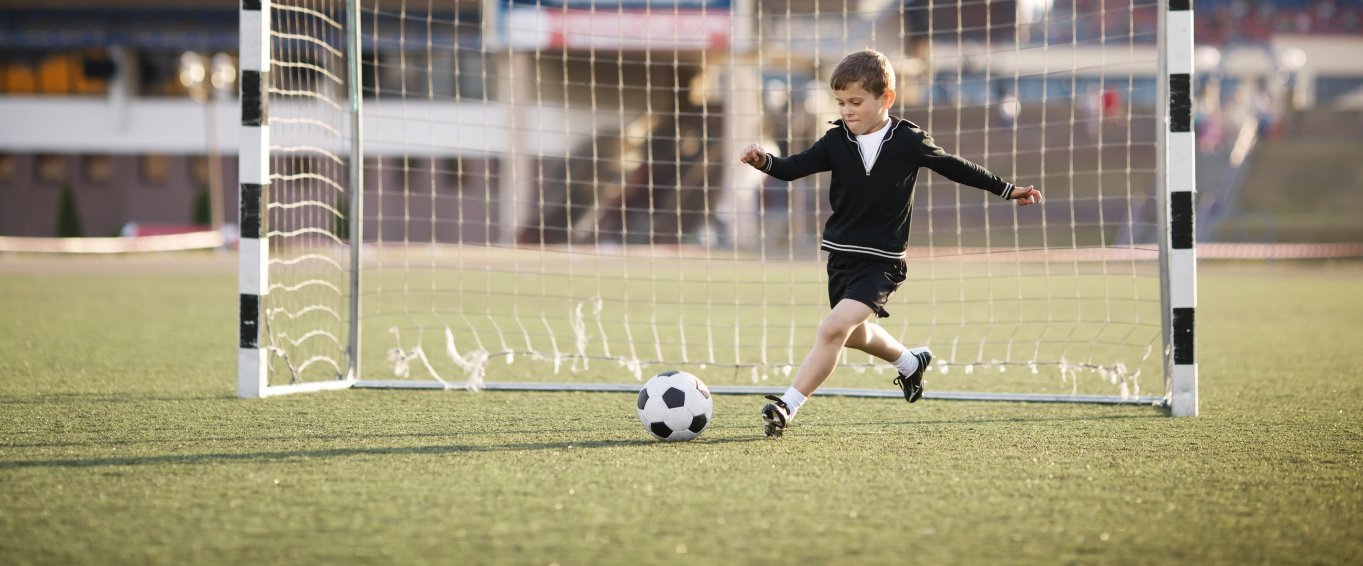 Youth sports clubs and academies are all about one thing - nurturing talent to ensure young athletes reach their full potential. It takes a lot of grit, patience and determination to run a sports club. It also requires a great deal of administrative know-how. While players and their families see the blood, sweat and tears of competition, they rarely see the day to day grind that goes into attracting, managing and sustaining club bookings.
Each and every day, issues of safeguarding, attendance, payment security, marketing and cash flow affect the way your sports club or academy operates. The more efficiently these challenges are tackled, the more profitable your business and the brighter its future. It's why sports coaches across the country are turning to online booking software to manage payments and attendance.
Amaven's Book Pay Play is an online booking platform designed for sports coaching businesses. It provides everything clubs need to log bookings, process payments, register attendance and maximise profitability. As one of the most affordable online booking systems, Book Pay Play is a great choice for youth academies, summer camps and 1-2-1 coaching sessions. Click the link to learn more about Book Pay Play.
Here are some of the biggest benefits of investing in online booking technology for your sports club:
1. 24/7 Bookings
One of the biggest advantages of digital booking systems is their lack of downtime. They can be operational all the time, whether it's Tuesday afternoon or Sunday night. The result is more bookings (and more payments) because your customers aren't limited to working hours. Studies show businesses enjoy increased sales when they use a 24/7 reservation system.  
Big Bonus: Providing a 24/7 booking service is a good way to accommodate family routines and give more children the chance to participate.
2. Fewer Administrative Tasks
Even though a digital booking system like Book Pay Play operates 24/7, there's less work for staff. Due to the 'self service' model of booking - customers enter their own details - and the automated nature of digital payments, there's little to no intervention required. The system independently logs bookings, processes payments and records attendance. Why spend time appointment keeping when you could be out on the sports field?
Big Bonus: By saving money on administrative overheads, you can afford to invest more in equipment, club coaches and tournaments.
3. Maximum Profitability
The more bookings are made on your digital system, the greater the depth of information you'll have on your customers and their booking and purchasing habits. With this data, you can identify your club's selling strengths and tailor your marketing campaigns to maximise sales during its busiest times of day and months of the year. You can find out which extras are in high demand and what features customers keep returning to. 
Big Bonus: You'll build stronger, longer relationships with customers by tailoring your club experience to their personal preferences.
4. Upselling Opportunities 
Another benefit of the Book Pay Play system from Amaven is it enables clubs to create, publish, promote and sell packages and add ons with ease. Add ons and extras can be offered in combination or as a 'build your own coaching package' for customers to personalise. It further increases revenue and helps club attendees get the perfect experience every time.
Big Bonus: Upselling via digital booking systems gives businesses the chance to sell more products without increasing their workload or overheads.
5. Less Chance of No Shows & Late Payments 
Studies show customers who make bookings online are significantly less likely to drop out and become no shows. When payment for a booking is taken concurrently, people who aren't sure about attending (and know it) won't treat your club's service as a throwaway opportunity. No shows cost businesses thousands of pounds every year but digital software can reduce their frequency. 
Big Bonus: Online booking systems enable you to schedule automated payment reminders using integrated CRM email modules.
6. Faster, Safer Payments 
Finally, it's worth noting the effortlessness of payment processing when using online booking software. Digital payments are faster and safer than 'on the door' payments as they cannot be lost or intercepted. Book Pay Play uses HTTPS and proprietary security protocols to ensure trust in your business and security from online scammers. The same technologies are used to keep your customer's data secure.
Big Bonus: View and monitor the status of payments before and after they're made, regardless of whether they are deposited instantaneously.
To find out what online booking software could do for your sports club, request a Book Pay Play demo.
There's no obligation to buy - just take a peek at what we do!