Baselining in PE - It's Child's Play!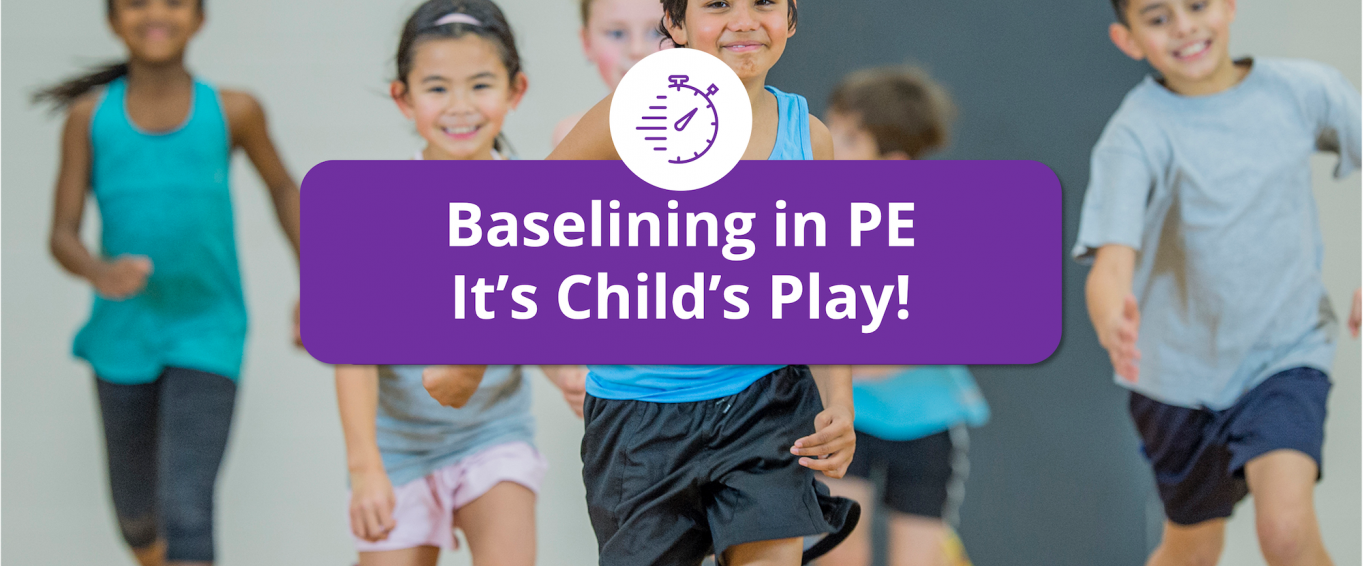 Teacher's, baselining is important, correct? In almost every subject data is gathered at the beginning of the year to enable you to put in place effective support mechanisms for your pupils and your class.  You want the best for your children, and you want to be able to support them to achieve the potential in school and for their futures, and this makes perfect sense! 
However, baselining for Physical Education does not seem to be common practice in primary schools and our recommendation is - it should be - and I'll explain why. 
Safety First
More so than any other subjects there is a need to constantly risk assess and manage the environment and the activities for the class.  To do this effectively we need to look at the capabilities of our class to ensure that they are safe.  Yes, we need to check on the usual obstructions in the hall, check the playground and field are not too slippery, but if we really want to ensure our children are safe, we need to know what they can do and cannot do.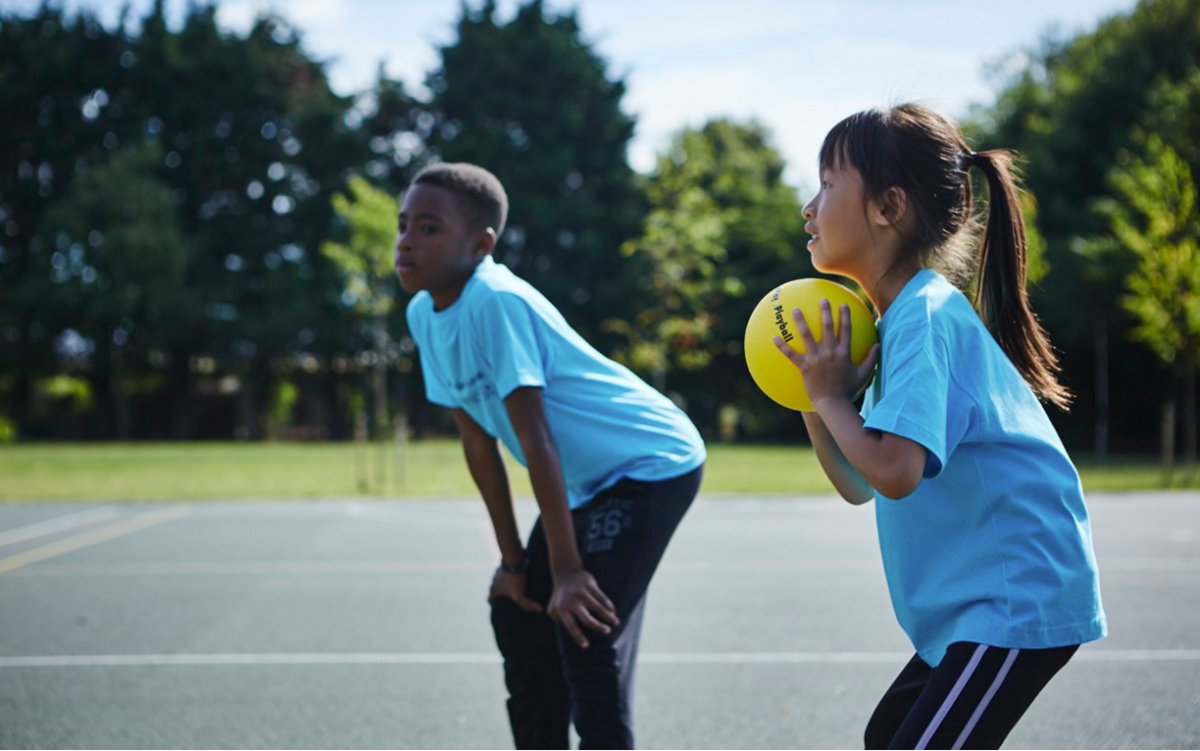 Curriculum Requirement 
The National Curriculum asks for children in Key Stage 1 to develop fundamental movement skills, become increasingly competent and confident and access a broad range of opportunities to extend their agility, balance and coordination. And to Master basic movements, amongst other things.  In Key Stage 2 the National Curriculum also askes children to develop flexibility, strength, technique, control, and balance, along with other physical capacities. How can we truly show and demonstrate the ongoing physical development and long-term progress that our children are making without having a clear starting point? We seem to do this and takes this approach with every other subject - let's take that same practice into our PE. 
Progression 
Our responsibility is to help children progress throughout their school life.  At the end of each year group there are key indicators to what we would see as being successful; what children should be able to achieve. There are children that will be able to, some children that will exceed these expectations, and there will be children with gaps in their physical abilities and capabilities.  If we do not identify these gaps, how can we address them and provide high quality PE, school sport and physical activity for our children? Again, with other subjects we identify gaps in learning and form strategies to help narrow these gaps, PE should not be different. 
Inform Planning
I have mentioned that on other subjects we narrow potential gaps in learning.  Baselining and assessments obviously support us with formulating teaching strategies, helps us to differentiate and helps every child to succeed.  Have you ever been teaching football in PE and had some children that do not engage because it's too hard, or they do not like it, or others do not pass them the football? Leading to the whole lesson becoming an issue.  Wouldn't it be great to minimise how often this happens? 

Measure Your Impact
The PE and School Sports Premium requirements are to monitor the overall impact.  A measure of this impact could be the number of children that are now physically active, or the number of children that are now taking part in sport clubs, however, wouldn't it be incredible to demonstrate the complete journey that your children take during their time at school.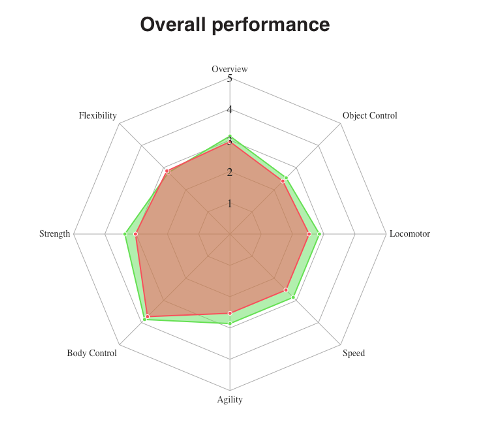 Help Children Achieve Their Personal Best
It helps children to achieve.  For those schools that participate in School Games Programme, our challenges and your baselines meet the needs of the digital competitions that your school need to participate in to achieve the Sports Mark.  It also allows children to understand their strengths and development areas so that they can push for their Personal Bests! 
Develop Leadership Skills in Children 
Baselining in PE, when structured correctly is easy to do, as the title suggests, It's Child's Play! 
Again, focusing on the School Sports Mark, part of the criteria is to give children the opportunity to lead in PE and School Sport.  With many schools having their own Sports Council or Play Leaders, your Year 5 and 6 children can support and lead the delivery and recording of your baselines for your PE.  This opportunity gives your Year 5 and 6 children a sense of responsibility and leadership, furthermore, developing confidence and communication skills. 
It's Fun 
Here is without a doubt the most important reason to baseline for Physical Education - Simply, It's fun!  The children enjoy it and offers a different environment.  Creating a lesson about challenging each individual that feels like a competition, but isn't a competition and every child can just focus on themselves.  Whether you agree with baselines in PE or not, these lessons are extremely rewarding for the children, and the feedback is great! 
Our method means that teachers can baseline a full Key Stage 1 class in 30-minutes and a full Key Stage 2 class in 45-minutes.  It isn't about turning PE into a battery of assessments, it's just one lesson, to have fun, for the children to try their best, and to capture essential data about the capabilities of your children.
With the support from our Physical Education and Healthy Schools Platform, you can also upload the data and quickly generate PE reports for your children or class. When it's this simple and easy, it really is child's play, so our question is, if you are not baselining your children in PE - why not?
To find out more please get in touch.