9 Outdoor ACTIVE-ities for School kids at Christmas!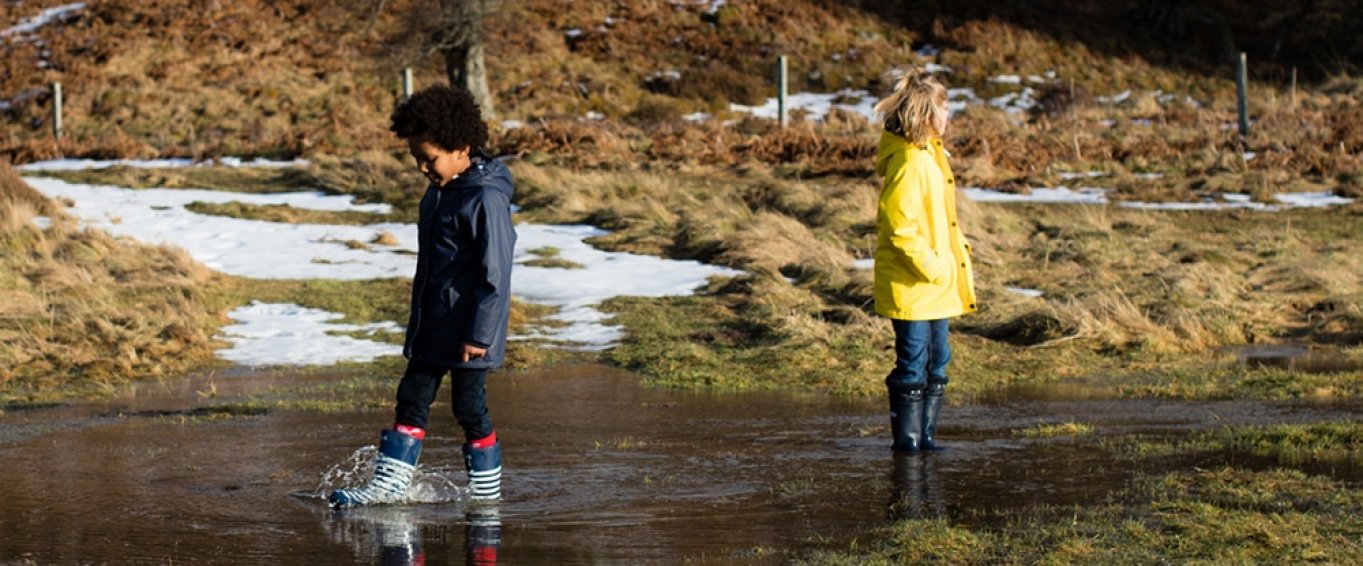 The last day of term before the Christmas break is a great excuse for teachers to let loose and try something new! Turn your classroom (and school playground) into a place of active adventure to remind your pupils about the importance of movement. This is a wonderful time of year to get creative, share ideas and have lots of silliness and fun while learning about the world.
Use these dynamic outdoor games and activities as opportunities for seasonal winter play both now and in the new year.
1. Build a Bird Bush
Winter isn't baubles and chocolates for everyone. It can be a tough time for wild creatures because all the food in the ground is cold and frozen! Lend a helping hand to the birds by getting outdoors and hanging some tasty treats from your favourite bush or tree. Cover pine cones in (salt free) peanut butter and roll them in bird seeds to create irresistible snacks for the robins, crows, magpies and ravens.
2. Set Up a Nativity Scene for the Future
If pupils are aware of the nativity story, invite them to create their own original nativity scene on a dry day outdoors. Use a large cardboard box for the 'stable' but encourage children to break out of the traditional narrative. They should work together (either on one group project or multiple group projects) to create a futuristic version of the classic Christmas scene. Robots, aliens, superheroes - get the paints out and get creative! 
3. Embark on a Christmas Light Walk
Schools in residential communities are surrounded by opportunities to discuss light, colour and shapes at Christmas. Take your class on a short walk around the neighbourhood to look at Christmas lights. Do they have Christmas lights at home? What do they look like? Why might some homes choose not to put up Christmas lights?
4. Activate Your Christmas Carols
Is there anything more festive than getting together to sing a cheery Christmas carol? This year, spread Christmas joy and get children up out of their seats by singing carols in perfect locations. Deck the Halls, The Holly and the Ivy, Oh, Christmas Tree...use the lyrics to find a matching spot (school corridor, by a holly bush, etc). 
5. Start a Star Hunt
Ask your pupils to create an Activity Star out of brightly coloured craft paper. It should be in a star shape and include a written challenge (do 10 star jumps, spin around 6 times, etc). Once they've cut out and finished their stars (decorate with felt tips and glitter if you have time), send them running outside to hide them around the playground. Then, turn the tables. Everybody must find a star, complete the challenge and make it back to the classroom. Jazz up plant pots with baubles. Just make your materials won't cause harm to nature and can be easily removed later. 
6. Give Nature a Makeover   
Sensory play involving different types of materials - with different shapes, textures, colours and sounds - is a great way to get children thinking about shapes and their applications. If your school has a small garden or outdoor space that can be used for experiential play, take some festive materials outside and decorate nature. Hang tinsel from the trees. Wind silvery wrapping paper around fence posts. You could even take photographs of your creations and use them as part of a creative writing exercise in the new year. 
7. Enjoy a Warm Drink Outdoors
Become culinary critics and conduct an investigation on tummy warming drinks. Do they taste different (better even) when they're drunk outside? If so, why might this be? Why do we drink cold drinks in hot seasons and hot drinks in cold seasons? It's easy to make warm mulled apple juice by combining apple juice, cinnamon and a touch of honey.  
8. Create Reindeer Prints
It's almost time for Santa and his reindeers to embark on their busiest night of the year! Talk about the signs children might look out for to determine if he has visited their homes. What might a reindeer footprint look like? Can they use different materials (chalk, craft paper, flour, etc) to create a reindeer trail across the playground?  
9. Have a Game of Festive Footie
In 1914, German and British soldiers celebrated Christmas by pausing their conflict and enjoying a game of football together. It's a wonderful story which demonstrates the power of sport and team activities to unite people. What better way to celebrate peace and goodwill than with a friendly football match on the last day of term?  
Amaven's Healthy Schools Programme will be back in 2020 with more games, more stories and more movement magic! We're already booking launch events for new premium members. If you'd like to join the programme and get a FREE Wellness Kickstart Day, call 0161 300 9172 or email info@amaven.co.uk. To all the schools, teachers and children we've had the pleasure of meeting this year, have a healthy Christmas and an unforgettable new year.