How to make Easter healthier for kids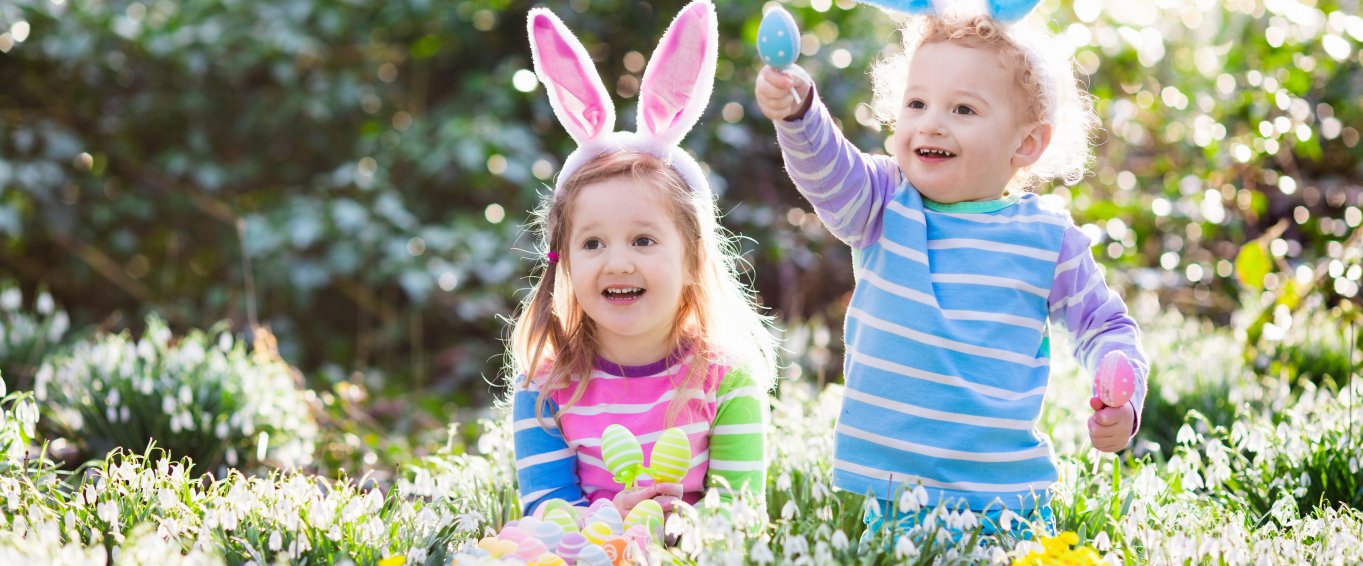 Easter is almost here! Unfortunately, the Easter holidays can also be a time when children are encouraged to overindulge in chocolate and sweets; a typical 100g chocolate egg contains between 50-60g of sugar and around 500-700 calories alone! Plus time away from their usual school routine could result in being less active than normal.
We want children to enjoy Easter as much as possible while improving their wellbeing. Here are some ideas to make the Easter break a little bit healthier for children. 
Active Easter egg hunt
Children love an Easter egg treasure hunt, try and make it as active as possible by adding in activities such as jumping, skipping, hula hooping and running during the course. You could write down activities for the children to find instead of leaving them chocolate at each point. This will make the hunt last longer and will give children something to look forward to. 
Replace chocolate with gifts
Instead of giving children chocolate eggs and treats during an Easter treasure hunt, give them child friendly gifts, toys or jokes. 
Make your own treats
If you don't want to hold back on the sweet treats, why not make your own? That way you can reduce the amount of sugar the kids consume. 
Quality over quantity
Give children one Easter egg that they will really enjoy. Allow children to enjoy their egg on Easter Sunday, but don't let them over indulge every day during their time away from school. 
Daily physical activities 
Keep children occupied with daily physical activities that help them get 60 minutes of activity every day. Daily activity will improve their wellbeing, maintain fitness levels and help them to sleep better at night. Take advantage of the extra time by allowing children to participate in activities they usually don't do during the week, such as swimming, dancing, rock climbing and cycling. Additionally, find ways to sneak activity into their day, for example making them responsible for walking the dog. 
Eat like the Easter bunny 
Encourage children to follow in the Easter bunny's footsteps by eating carrots, lettuce and lots of other healthy vegetables.
Take a long walk
Walking is a great form of activity and doesn't require too much effort, which makes it inclusive for all the family. Get grandparents and children together for a long walk. The fresh air will do wonders for your wellbeing and it's an active day out the whole family will benefit from. 
As you can see, you don't have to be a kill joy to encourage children to have a healthier Easter. You can make a big difference to children's health and wellbeing by making more informed choices and adding extra physical activities into their days.
Subscribe to our mailing list and never miss a blog post again.