Kid Friendly New Year's Resolutions for a Healthy 2019!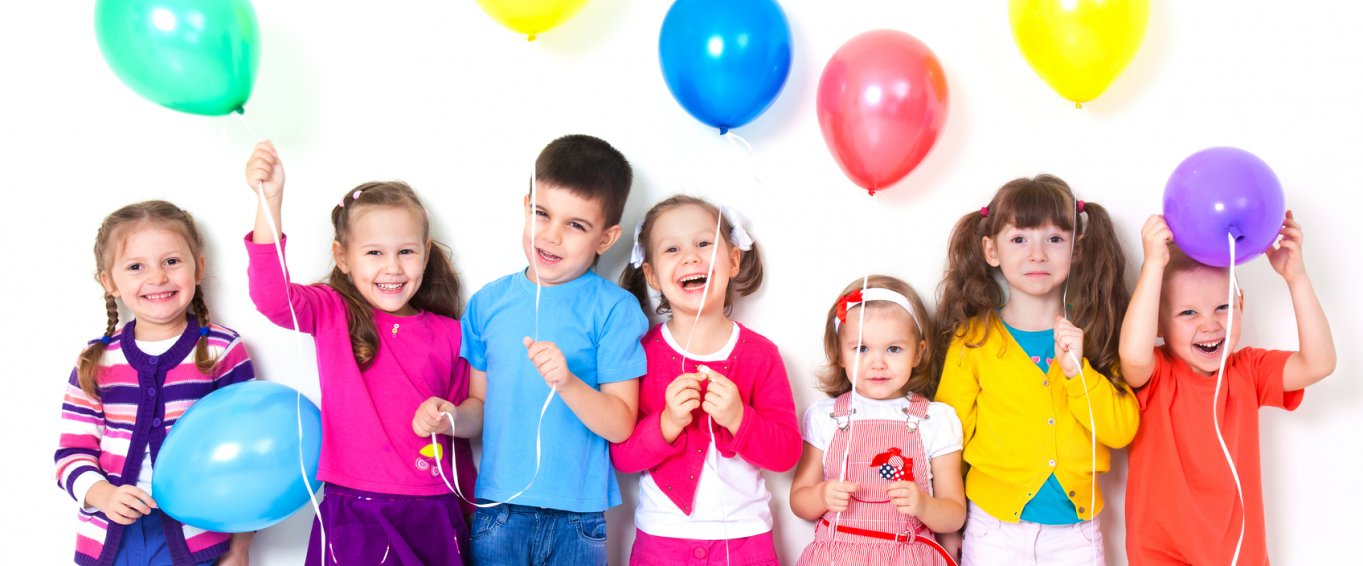 We're just weeks away from saying goodbye to 2018. With the end of a year comes happiness and melancholy. It can be sad to leave memories and experiences behind, but we know there are new ones on the horizon. And there's opportunity to start anew, with different goals and perspectives. Even though younger kids may not fully understand the significance of New Year, they can still get involved with its traditions.
New Year's resolutions, for example, are a great way to get children excited about better health and wellbeing.
Hang on a minute. Most New Year's resolutions are short lived. If adults can't stick to em, there's no chance fussy, finicky children will!
We hear you. Change is tough. But with obesity rates rising and young people doing less physical activity than ever before, healthy habits couldn't be more important.
With these One Step Resolutions, even the littlest kids can look forward to a happier, healthier 2019. 
January Challenge #1: Eat ONE more fruit AND vegetable a day
Children should eat five servings of fruit and/or vegetables per day. It's an important goal, but some is better than none. If families struggle to provide this variety, they should try to incorporate healthy ingredients gradually.
First, count the number of fruits and/or vegetables eaten per day. In January, eat ONE more fruit and ONE more vegetable than you normally would. In February, add another fruit or another vegetable.
By March, kids should be eating everything from bananas with breakfast to carrots in packed lunches, broccoli at mealtimes and avocado on toast. 
January Challenge #2: Eat ONE more meal at the table per week
Family meals - at the table, with no TV - benefit kids in lots of different ways. Studies show regular family meals reduce the likelihood children will be obese. They're also linked to improved mental health, better academic performance and even an increased vocabulary.
For all these reasons and more, families should try to eat together every day.
Kids should certainly be encouraged to sit at a table and eat without distractions. Otherwise, there's a risk of unhealthy asociations developing between TV, leisure and eating.
Work, homework and activity schedules can make eating together difficult. Start by making time for ONE family meal per week. Keep the food simple. The point is to spend time together, away from screens, so don't cook for hours. 
January Challenge #3: Do ONE more physical activity a day
According to Sport England, 1 in 3 children fail to get half the advised amount of daily exercise. The goal for all young people is one hour of physical activity every single day, at a minimum.
The problem is, when families stop moving, they can lose their perspective on how much exercise this is, how long it takes and what it can include. For kids with sloth like tendencies, it might be necessary to start slow.
It is easier than you think to add physical activity to a daily routine. This January, kids should be helped to find ONE new way to move every day. It could be walking home from school, cycling to the corner shop, kicking a football at the park or just having a dance in the front room.
January Challenge #4: Create ONE device free zone per house
As useful as laptops, mobile phones and tablets can be, they also have the potential to be a distraction. Too much screen time encourages sedentary behaviours. At the wrong times - like just before bed - mobile devices disrupt healthy routines and can even affect mental health.  
Give kids the freedom to choose, where possible. With ONE 'mobile free' zone, there's no judgement or chiding. Just a simple decision between screens and family time. It only works if everybody adheres to the rule though (even the grownups). 
All that's left to say is...have a magical Christmas and a very happy New Year! We'll be back in January with more news, updates, freebies and resources. Stay happy and healthy guys.