One You: Look after your health now, for a happier future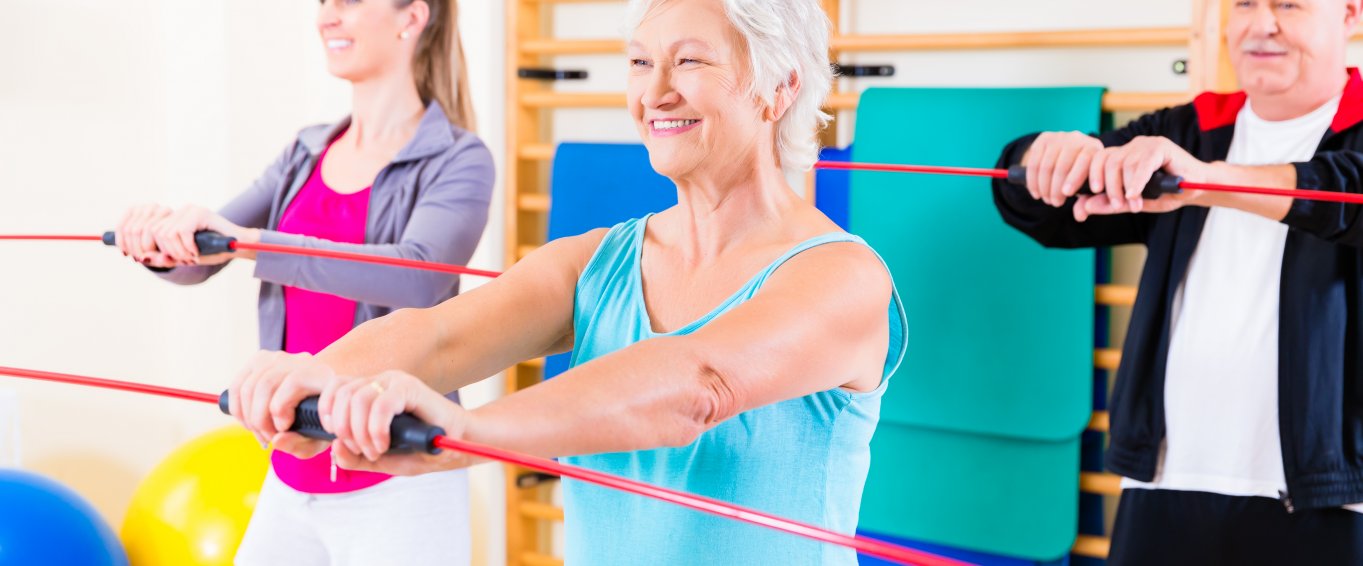 Looking after your body is the key to a long and happy life. By eating well, exercising regularly, and taking care of ourselves, we are laying the foundations for a healthier and happier future. 
The modern world makes it difficult to live as healthily as we'd like; smoking, drinking, fast food and sedentary jobs can all cause us to slip up and damage our health. By the time some of us reach the age of 50, our lifestyle has already taken a toll on our health, with many people suffering from type 2 diabetes, obesity, heart disease and types of cancer.  
According to Public Health England, 40% of series diseases are caused by unhealthy lifestyles. To raise awareness of the importance of being healthy to prevent disease, they launched the One You campaign. The campaign is primarily aimed at middle aged people and above, as making good decisions during midlife can help you live much longer in later life, however the message of living healthily is still important for all ages. 
The One You campaign website provides useful information, with tips and tools that encourage people to drink less alcohol, get more sleep and reduce their stress levels, as well as modern day issues such as spending too long looking at a screen. One insightful feature is the 'How are you?' quiz, which assess how healthy different aspects of your life are by asking you a series of questions. The campaign focuses on making small changes to your life, with the hope that they will lead to healthy habits. 
A healthy now is a healthier future
At Amaven, we believe that even the smallest changes can make a huge difference in the long run. It's our mission to encourage people of all ages to develop a love of physical fitness, so that they can get the most out of their lives.  Whatever your age, or ability; it's never too late to benefit from being fit and healthy.
Heart health - Regular exercise leads help strengthen your heart, by making it more efficient at pumping blood around the body. It also reduces the risk of heart disease and high blood pressure. 

Bone density – From our mid-30s our bones become weaker and we lose bone density, exercise helps to strengthen bones and prevent osteoporosis. 

Improved memory – Regular exercise appears to increase the size of the hippocampus, the area of the brain involved in learning and memory.

Greater balance and posture – practicing exercises that are designed to improve balance and posture will reduce the risk of falls and help older people feel more confident when they are walking up and down stairs. 

Mental health – Exercising reduces the risk of depression and anxiety, and it releases endorphins which relieve stress. 

Social happiness – Studies have shown that loneliness and social isolation is linked to a higher rate of death. Participating in a group sport or going for brisk walks with friends can help older people stay socially active. 

Weight management – Exercising and eating well helps people to maintain their weight, which reduces the risk of developing type 2 diabetes and obesity. 
The next step to improving your health
The One You Campaign's 'How are you?' quiz is a great starting point to assess your lifestyle, but if you want to take it one step further and transform your life for the better then you need to think about your fitness. 
Exercise is a medicine that helps the body thrive, but you need to know exactly what to do to suit your needs. Far too many people launch into a new fitness routine without any guidance or help, which leads to poor results, boredom and often injury. Truly examine your fitness and get a personalised plan for your needs by taking a Fitness MOT with an Amaven Personal Trainer. 
Our unique Fitness MOT will analyse your body's movements across a range of fitness components, providing you with a score for each component. By identifying your strengths and weaknesses, we can create an individual fitness record. The system will use this to automatically generate a personal video-based exercise plan, which has been expertly designed to improve the areas that you scored low on. 
This will help you achieve your fitness goals at your own pace and track your progression through your individual fitness record.  When decide to take the test again, not only can you compare your scores, but the fitness record will visibly show how you've improved on each component. 
Click here to find an Amaven Personal Trainer who's right for you.