Tips to include everyone in physical activity and sport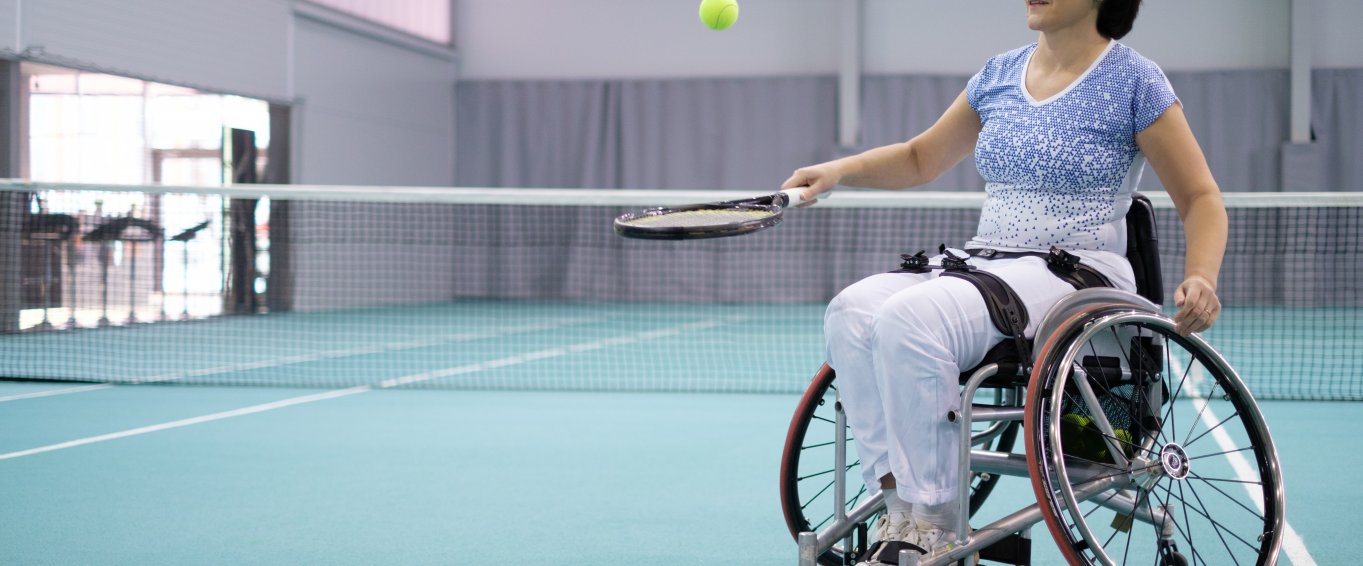 At Amaven we are passionate about getting everyone active and making activity inclusive for all ages, backgrounds and abilities – but you can't build an active nation without participation and inclusion for all. 
There are many reasons why people don't participate in physical activity and sport, most people have good intentions to join in with activity but are deterred by a range of circumstances. An individual's participation in sport is linked to personal, environmental and demographic factors, as well as activity type. This includes emphasis of encouragement, enjoyment, social support, goal setting and motivation. 
We understand that people might need additional support to get involved in physical activity and sport and it takes effort to maintain these levels and to embed a healthy and active lifestyle. In this post, we want to share our top tips to help more people become involved in activity because it's important that everyone has the same opportunities to lead active and healthier lives. 
Teach children to be physically literate 
By helping children to master the fundamental movement skills, we can help them become closer to being physically literate and arm them with the confidence to participate in sports and embed a healthy and active lifestyle. Physical literacy is described as: "The motivation, confidence, physical competence, knowledge and understanding to value and take responsibility for engagement in physical activities for life," as defined by Margaret Whitehead and the International Physical Literacy Association.  
You can read more about the benefits of learning the fundamental movement skills from an early age in this post. 
Speak positively about physical activity 
Be mindful about the way that you speak about physical activities, as people are easily influenced. If you are in an environment where people speak have constant negative opinions about physical activity, then it is bound to have an adverse effect on you. For example, a child hearing that their parent hates going to the gym will subconsciously think that the gym is something to dread. Whereas, if they tell the child how wonderful they feel after doing exercise they are more likely to want to do it. 
Integrate movement into daily life
When activity is integrated into daily life, it becomes a difficult habit to break. The more activity you participate in, the easier it will become to maintain. You'll be surprised how quickly small bouts of activity add up, such as walking up the stairs during work. Children, adults and older adults can all increase their physical activity and fitness levels by increasing the amount of extra activity they do daily. If activity becomes too difficult for older adults, aim to increase movement such as wiggling toes and feet and raising arms above the head.
Support and encourage 
As mentioned earlier, support and encouragement has a huge effect on the motivation to join in with physical activity and sport. 70% of children quit organised sports by the time they are 13. Many children feel pressure to perform when playing sports and 42% of children claimed to feel pressured by their coach. 
Remember to emphasise enjoyment in physical activity and sport and gently encourage individuals to participate, rather than put pressure on them to do so. Positive reinforcement and support does wonders for confidence and participation. 
Accessible facilities
For sports clubs and leisure centres, accessibility is hugely important. Can the sport or activity be modified for disabled players? The disabled are hugely unrepresented in physical activity and this needs to change. 
Do what you can 
Not everyone has the same abilities, or access to the same facilities, some people may be able to do more varied activity and sport than others. Activity and sport should be as inclusive as possible for people of all ages, abilities and backgrounds. If an individual is doing what they can and enjoying what they do, they are making a difference to their physical and emotional wellbeing. 
Join the Amaven mailing list by clicking here and never miss an expert article.