Amaven asks Rochdale: "What's your state of mind?"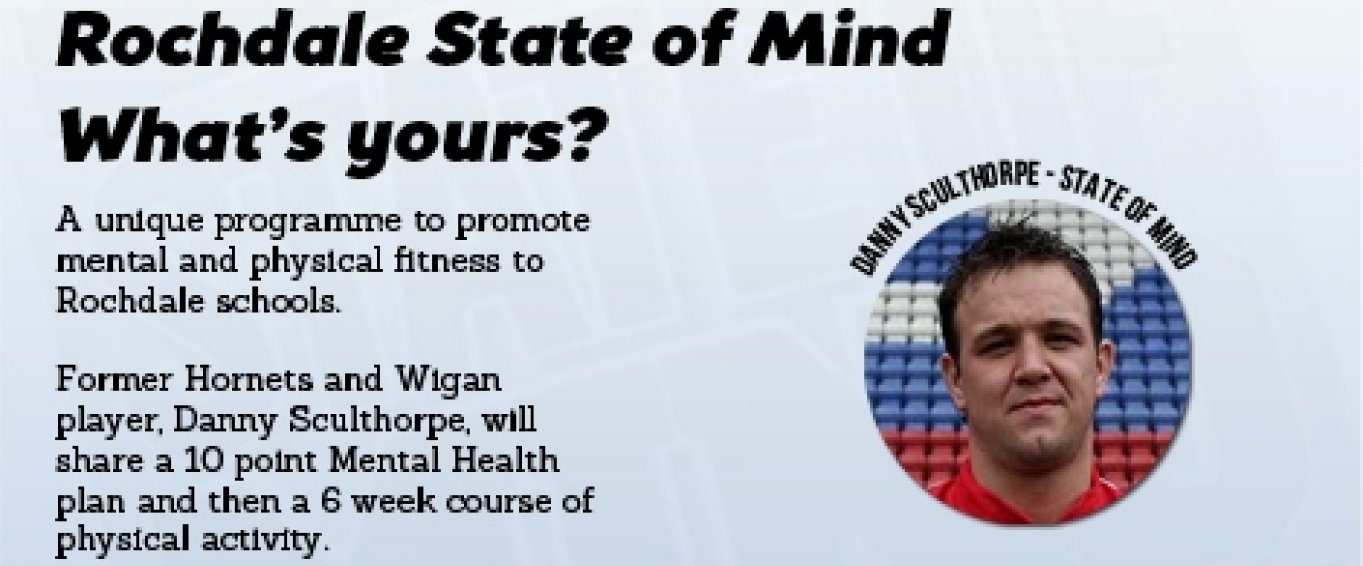 This month Amaven has teamed up with Rochdale Hornets Sporting Foundation as they announce their partnership with 'State of Mind' – a charity dedicated to harnessing the power of sport to encourage positive mental health.
Rochdale State of Mind is a unique programme promoting physical fitness and mental wellbeing, and will be delivered by former Rochdale Hornets and Wigan Warriors player Danny Sculthorpe.
Danny will share a 10 point mental health plan followed by a six-week course of physical activity across several schools in the borough of Rochdale.
Amaven's support comes in the form of an online survey made in collaboration with the Hornet's Foundation. It asks young people to answer a questionnaire and complete exercises to assess and build a picture of their physical and mental health. 
Sam Greenwood, co-founder of Amaven, has expressed his enthusiasm for the company's contribution: 
"Part of Amaven's objective is to help people of all ages understand the relationship between their physical and mental health. By working alongside clubs like Rochdale Hornets on these initiatives, the benefits are two-fold. First, it creates a new avenue for us to reach young people who might not appreciate how a healthy mind contributes to an overall picture of wellbeing. 
"Second, it allows us to refine our Amaven offering and further cater to every person who uses our platform to increase their fitness and learn what lifestyle choices make them feel positive, alert and well rested."