Amaven Joins Global Organisation 4 Brighter Youth, SA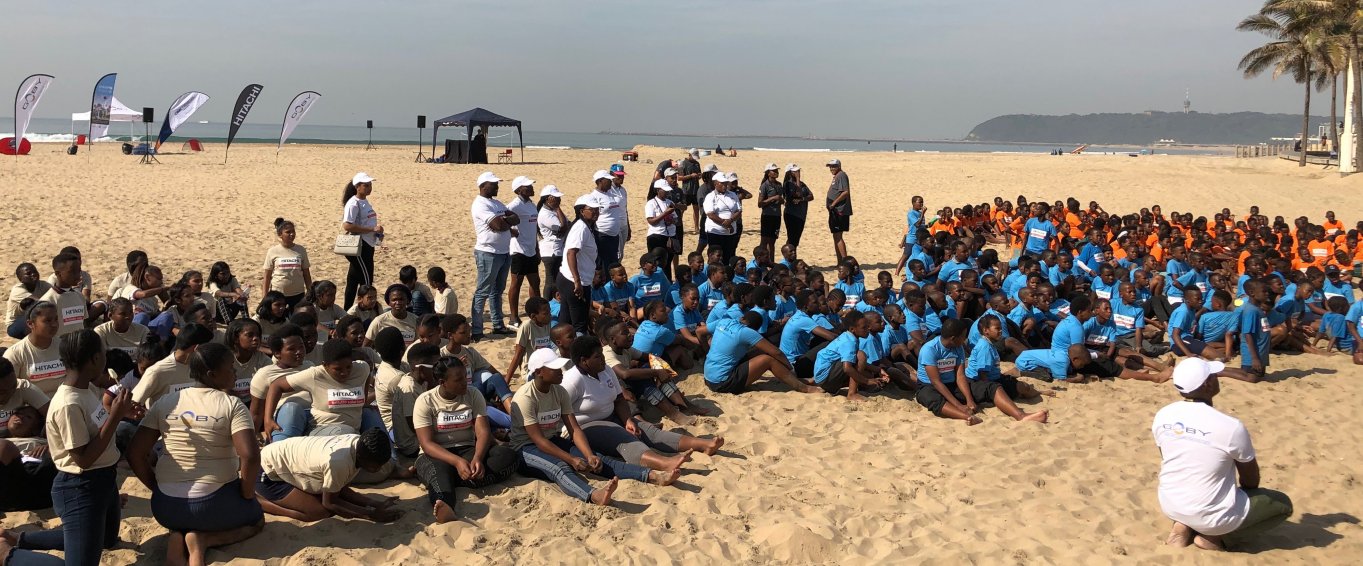 As a member of the Healthy Schools Programme, you know Amaven visits primary schools across the UK and works closely with teachers to deliver health and wellbeing curriculums. But did you also know we collaborate with and support physical education, child development and sports specialists around the world?
For many years, we've enjoyed a special relationship with South Africa. It's a country of passionate sports fans and it shares our love for rugby, football and cricket. Sadly, around 63% of its children live in poverty and struggle to access safe sports and physical activities. It's why we're proud to be part of the Global Organisation 4 Brighter Youth Project (GOBY) which launched in Durban on July 18th 2019.  
This ambitious project brings together environmental regeneration by cleaning Durban's beaches and the delivery of sustainable sports programmes to 100+ lower socioeconomic schools.
"The GOBY Project is in partnership with UNICEF South Africa, FIFA Beach Soccer Worldwide Foundation, Federation Internationale Volleyball and the Durban Regeneration Project 2022. It will meet the broader UN Global Sustainable Development Goals and target priority sport development interventions for children."
Amaven's role is to support and further these goals by implementing the Healthy Schools Programme in a number of Durban primary schools. As in the UK, our coaches will visit schools to host Wellness Kickstart Days and provide teacher training on PE delivery, mindfulness, nutrition, sports development and healthy, active lifestyles.
There will be a focus on sports and access to community enriching sports programmes. Using innovative schemes like GOBY's repurposing of environmental waste - creating low cost sports equipment out of beach refuse - we hope to ignite a passion for competitive sports in neighbourhoods which often struggle to participate. 
"We're focused on promoting healthier, active lifestyles while educating our youth on the issue of plastic waste. We look forward to providing kids from disadvantaged communities with the opportunity to play sports in line with global sports partnerships."
For more information on the Global Organisation 4 Brighter Youth Project, search for @GOBY4YOUTH on Facebook.