Football
Accelerate Player Development
Many players are struggling to reach their full potential due to limited access to player-centered athletic development programmes that incorporates exposure to movement skills, strength and SAQ training. As players develop and mature at a different rate, we need to ensure that their training programme meets their individual needs; something sports coaches and parents need support with. 
Amaven provides personalised online coaching to assist the coaches and parents with professional profiling and conditioning programmes, as this will unlock and compliment the player's sport-specific skill development.
Grassroots to professional
Amaven was developed to support football clubs and academies to establish a development pathway for each player through performance profiling and personalised home training plans. The online software provides a complete toolset for clubs and academies to develop football skills, fitness, and athletic ability in every player.
Profile Player Attributes and Skills
Amaven helps to accelerate player development by supplementing coach led sessions with video based home training programmes. Our programmes have been developed by UK based Premier League coaches, lead sports exercise scientists and experienced strength and conditioning coaches. 
All practices can be adapted for team or individual training. Academies can now profile players easily via built-in physical, mental and lifestyle assessments. Regular assessments allow the coaches to identify the needs of each player and track their progress. Parents are kept informed via progress reports and access to their child's online locker.
Technical Skills, Athletic Ability and Fitness Training
All home training plans are video-based with training tips so each player can practice the skill, execute the movements and exercises with optimal technique. These training programmes are founded on an established Youth Development Model, which focuses on developing movement skills, mobility, agility, strength and power; and with technical skills training running in parallel. 
Thirty-units of football skills training allows the player to practice ball mastery, which improves technical competence and self-confidence.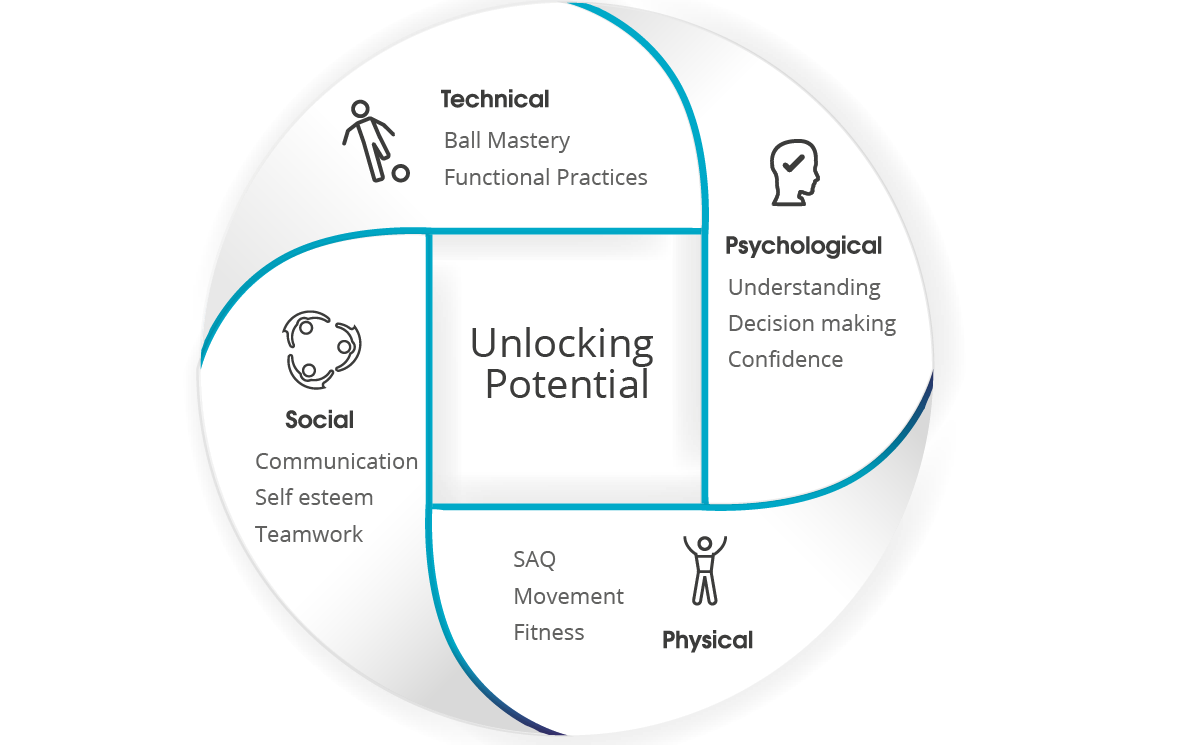 Athletic Development and Fitness
Better players are generally those who are stronger, faster and more agile. Our Youth Development Model is specifically designed for age groups 6-11's and 11-18's. Younger athletes (6-11's) receive appropriate athletic conditioning programmes to develop the ABC's (agility, balance and co-ordination) through the mastery of the FMS (fundamental movement skills). While older and mature athletes (11-18's) receive a more comprehensive conditioning programme to develop relative strength, power outputs, and practice change of direction drills that enhances movement efficiency.  
Contact us to see how Amaven could help improve your football players.