5 ways to create an online presence for your personal training business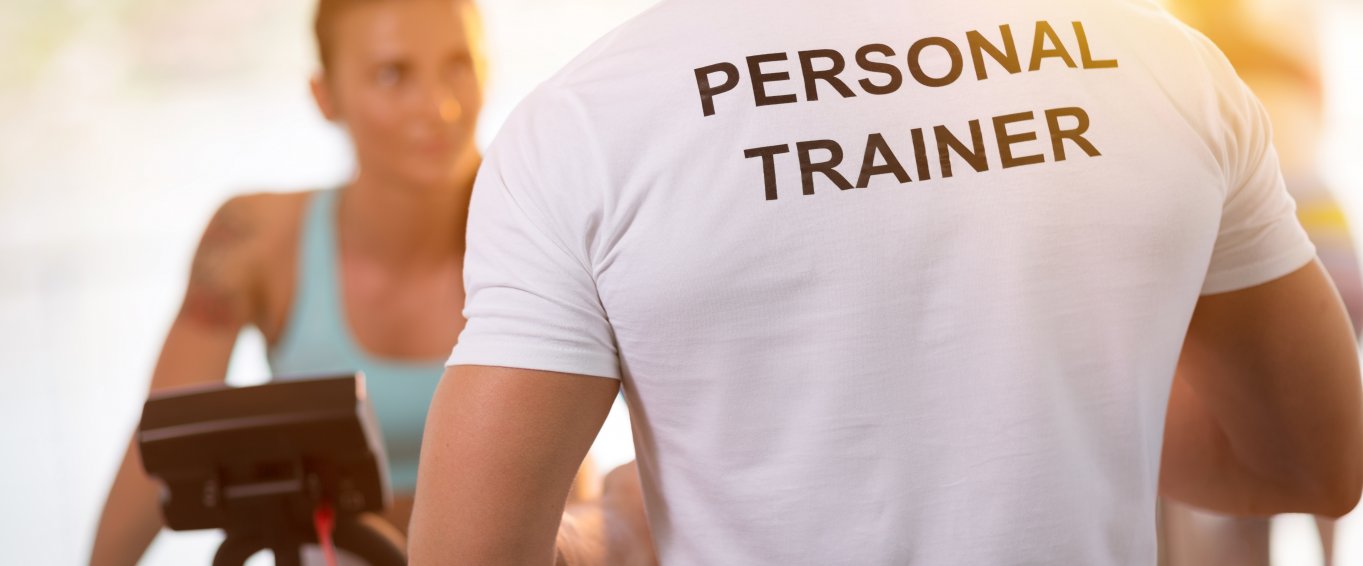 Whether you're just starting out as a personal trainer, or you want to grow your personal training business and make it more lucrative, establishing an online presence is crucial for your success.
As well as general knowledge about health and fitness, a great personal trainer should bring their own expertise and personality to the table. To attract and retain clients, you need to effectively demonstrate how your skills will help people to achieve their goals. As this article by Business2Community explains, the simplest ways to do so is by marketing yourself online. 
39% of consumers have searched for a local business online at least once a month, according to the Local Consumer Review Survey 2014. With this in mind, one of the first things clients will do when considering using your services is carrying out a search on your name. If your information doesn't appear, or the quality of the content that does come up isn't satisfactory, then a potential client could strike you from their list.
While putting yourself out there online may sound intimidating, it really is simple to do. If you aren't sure how to go about it, then don't leave it to chance. Put the crystal ball away and follow our simple steps to make 2016 your most profitable year as a personal trainer.
Find your USP
What sets you apart from other personal trainers? 
Perhaps you are an expert in a particular style of training, or you offer bespoke nutritional advice. Find your unique selling point (USP) and get this across as soon as possible to differentiate yourself from the rest.
Turn yourself into a brand
With increased competition in the industry, being a personal trainer can be tough. Distinguish yourself from the rest of the competition by transforming yourself from a personal trainer into a brand.
Decide whether you will use your full name, or a nickname, and be consistent across all platforms including business cards, website, social media, emails, and face-to-face with customers. Boost your brand by getting a professional graphic design to create a custom logo and print it on your workout clothes. While this is not always possible if you work within a branded gym, you can still generate exposure for yourself when you are out and about. 
Create your own website
Aside from meeting clients face-to-face, your website is the first opportunity you'll get to show clients what you can offer them. 
Ensure that your website is attractive, clear and easily accessible on mobile, as this is where the majority of users will search from. Give yourself a professional edge by purchasing your domain name and keep it concise, relevant and memorable. 
Include information about your qualifications and special skills, your contact information, rates, and also testimonials and video content if you can, as videos are more engaging. While this may sound intimidating, your site doesn't need to be overly complicated, a static page containing all of the information will suffice. Sites such as wordpress are great platforms for first-time website builders and you can purchase your doman name from service proivders such as GoDaddy or 1&1. 
Use social media as an ally
In addition to a website, social media is a crucial element of building your online presence.
Focus your efforts on two platforms to begin with – we recommend Facebook and Twitter because they are the most influential.
Create your own Facebook business page and set up a separate Twitter account strictly for business. You can then use these platforms to showcase your knowledge and expertise about the industry, join in with discussions and portray yourself as an authority in the health and fitness industry, as well as a relatable human. Once you have built up a good following on social media, you can drive more traffic to your website and reach more potential clients. Get creative and produce lots of visual appealing content and videos, 65% of potential customers were motivated to visit a brand's website after watching a video by them, research by Forbes revealed. 
We all know how hectic a personal trainer's schedule can get, so using scheduling sites, such as Buffer or Hootsuite, can help. These allow you to build up a stream of content that will automatically post so you are never absent from people's feeds for too long. 
If you are really serious about growing your audience, then you might want to consider setting some budget aside for paid social advertising. You can pay for your ads to appear to specific audiences and locations and direct people to take specific actions, for example liking your Facebook page. 
Never stop learning
Success comes from education and experience. As we've previously discussed, achieving your personal trainer certification is only the starting point of your journey if you want to stay at the top of your PT game.
One of the simplest ways to boost your knowledge is by reading up on topics online, from reputable health and fitness publications, news sources and even credible blogs. Of course, our blog is always a great place to start, so keep checking back for exciting content and informative articles.
To ensure that you don't miss any news while you're on the go, you can set up Google alerts to email you when certain keywords are mentioned online, so your finger is always on the pulse even when time is tight. The filter allows you to choose to be notified from specific sources only, whether its UK blogs, news outlets or other sites, this time saving tool means you don't have to spend hours trolling through articles for the latest updates.
Sign up for Amaven today and discover an innovative, simple and cost effective way to get the most out of your personal training business.