6 Amazing Female Athletes Who Deserve Your Attention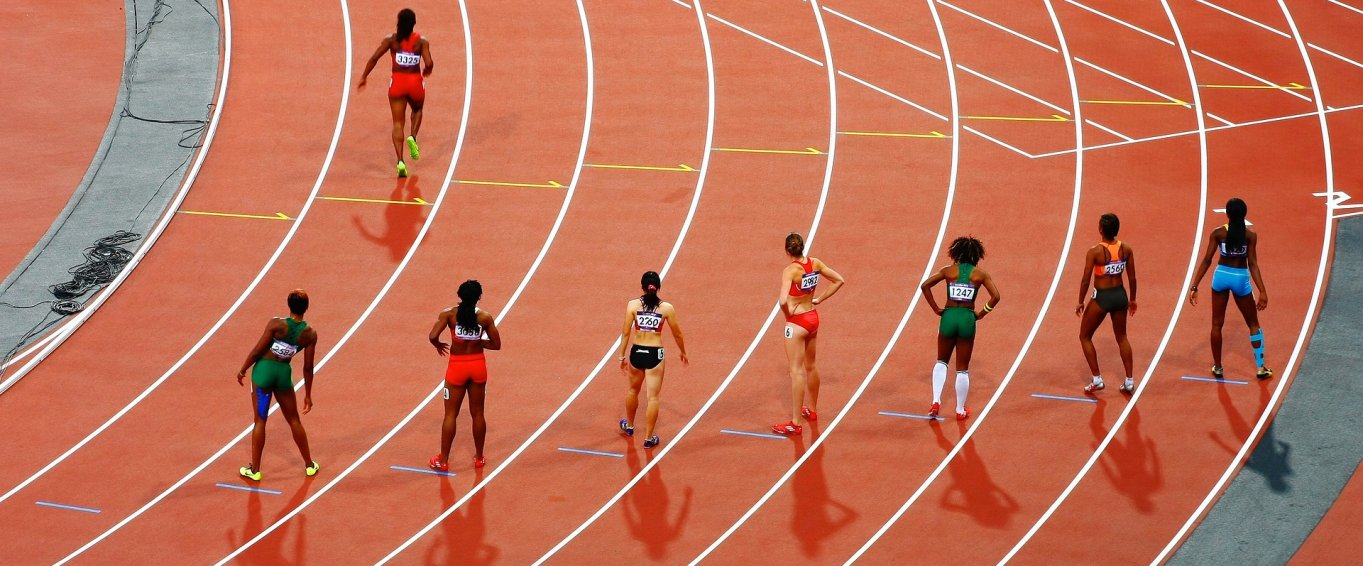 It's March 8th, 2018. A Thursday. Predictably chilly for most of Britain, but Spring is right around the corner. It also happens to be International Women's Day, an annual howl of rebellion from progressive ladies (and fellas) around the world.
Yet, if one thing is clear about this year, even two months in, it's that female power has broken free of occasional nods and scheduled lip service. Many argue that women have defined the past twelve months and look set to dominate the next.   
Something has changed. Since serial 'grabber' Donald Trump took office in January 2017, women have railed against any suggestion they should put up or shut up in the face of inequality. For the first time, fury is besting fear. En masse, women are risking their jobs, reputations, and lives to demolish the forces of oppression.
The sporting world is no exception. In January, 156 female gymnasts changed athletics forever when they testified against abusive coach Larry Nassar. Last year, England won the Women's Cricket World Cup. Record numbers watched the Rugby and Football World Cup finals.
Serena Williams won the Australian Open while pregnant. Johanna Konta became the first British woman to reach a Wimbledon semi-final since 1978. More recently, the Winter Olympics in PyeongChang gave us incredible performances from Ester Ledecka, Chloe Kim, Lizzy Yarnold, Mikaela Shiffrin, and more.
So, in honour (and awe) of such talent, here are the female athletes rocking our world right now. These ladies are the ones to watch.
Aly Raisman  
Raisman cemented her status as a warrior when she vowed to take down the 'cancerous' culture responsible for decades of abuse at USA Gymnastics. With three Olympic golds, she was already a superstar. Now, she's a champion for justice who's using her fame to expose misconduct in very high places.
Hot Quote: "My muscular arms that were considered weird when I was younger have made me one of the best gymnasts on the planet. Don't let anyone tell you how you should look."   
Misty Copeland
To ballet obsessives, Misty Copeland is athletic royalty. If you're not familiar, she's the first African American woman to become principal dancer at the prestigious American Ballet Theatre. As one of handful of black ballet stars, it's hard to overstate her influence. In her own words, 'all the little brown girls' are seeing an impossible dream become true.
Hot Quote: "You can do anything you want, even if you're being told negative things. Stay strong and find motivation."
Sarah Attar
In 2012, track and field athlete Sarah Attar made history as one of two women to represent Saudi Arabia at the Olympics. Prior to this, women had been banned from taking part. Attar ran the 800m but was savaged by the Saudi media for daring to do so. Despite this, she returned to compete in Rio and, this year, the country allowed women to participate in a marathon for the first time in its history. We call that trailblazing.
Hot Quote: "For women in Saudi Arabia, I think this can really spark something, to get more involved in sports, to become more athletic. Maybe in the next Olympics, we can have a very strong team."
Maria Toorpakai
Raised in a tribal area of Pakistan, Maria Toorpakai dressed as a boy from the age of four. It was the only way she could play squash, her favourite sport. She burnt her dresses, cut her hair, and spent years undercover honing her skills. Eventually, she was rumbled, and the Taliban threatened her life. Toorpakai was forced to flee to Canada, where she defends her position as 105th in the world.  
Hot Quote: "I want to tell girls fear is taught; that you are born free and you are born brave."
Amy Tinkler
At just 16, Amy Tinkler was an underdog at the Rio Olympics. No British woman had ever reached the podium for a gymnastics floor routine. So, imagine the surprise when Tinkler – who sat her GCSEs a month before competing – won bronze and become the first. She is also the youngest British medallist in 32 years. With youth on her side, who knows how far she'll go at the 2020 games in Tokyo.   
Hot Quote: "I think a lot of my success has been because of my pure love for the sport and the love for competing. You aren't going to perform your best if you don't love it."
Anya Shrubsole
Shrubsole was named Player of the Game after the England Women's Cricket team took the World Cup in 2017. She helped her team storm to victory with the best bowling figures by any female cricketer in a cup final. And to top off a year of landmark achievements, Shrubsole is the only woman to appear on the Wisden Cricketers Almanack – the world's most prestigious cricket publication.  
Hot Quote: "Anytime cricket gets recognised on a national scale, it's brilliant. And having a female cricketer shows where the sport is. A few years ago, you'd never have had that."