How to make your workplace resolution-friendly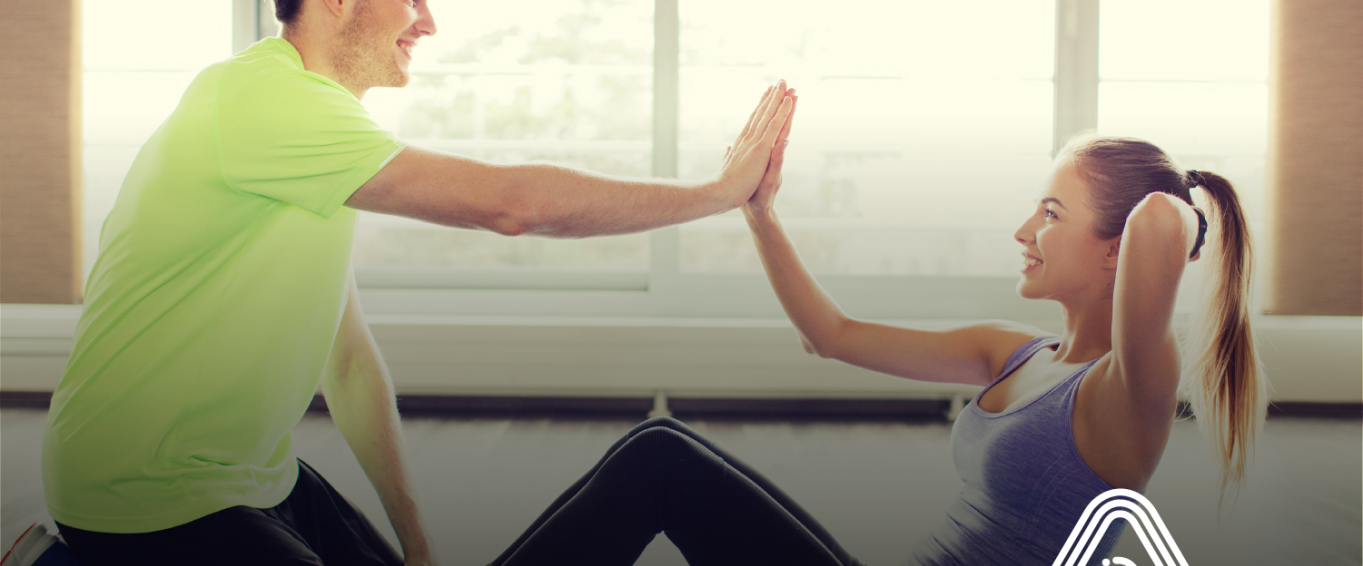 Two thirds of Brits make New Year's Resolutions, a recent study by YouGov found, and the most common New Year's resolutions were to lose weight, get fit and improve work-life balance. 
Unfortunately, most people's good intentions won't last long. A study by Bupa found that 63% of people didn't achieve their New Year's Resolutions in 2015. Of those polled, nearly half of people (43%) lasted less than a month, and 66% lasted one month or less. Common reasons for giving up are due to a lack of motivation, temptations in the workplaces and external stress. 
Is the workplace fuelling failure? 
Our workplace culture deems it normal to sit at a desk for eight plus hours a day, leading to stress, inactivity and musculoskeletal problems. In addition to this, it can make work-life balance difficult. For many people, the only time they can make it to the gym is after work when it's busier and their motivation has decreased.  It's also a challenge to stick to a healthy diet when the working environment is filled with temptations to snack. 
Resolutions to boost your resolutions
There are a few things that employers can do to make the workplace less of a battlefield when it comes to improving employee wellbeing and keeping your New Year's Resolutions. 
Stand every hour
Getting the blood flowing around the body is essential for employees who sit down most of the day. Employees must take a short break from their desk every hour to allow the eyes to have a break from the screen. Having a small walk around the workplace encourages blood flow and helps employees to feel more energised. 
Don't use food as a reward
Junk food is an easy, cost-effective and powerful tool to achieve short-term happiness in the workplace. However, it contributes to unhealthy eating patterns and obesity related diseases. Use time rewards, such as having extra breaks, as celebrations instead of food. 
Have an active lunch 
Many people lose their motivation to go to the gym after work, by encouraging employees to be active during their lunch break will create a happier and more productive workforce. Getting away from the desk and doing something active helps people to feel awake for the rest of the afternoon. 
Make birthdays healthier
Professor Nigel Hunt, dean of the Faculty of Dental Surgery at the Royal College of Surgeons, has called for a change to the 'cake culture' at work saying it adds to the obesity problem and poor oral health in the UK. Businesses need to think of healthier alternatives to cake and sweet treats on birthdays and buck this well-meaning trend. Try and replace the birthday cake trend with something healthier, such as fun activities outside of work.  
Find ways to move more
Exercising in the office may seem strange at first, but it will help to counteract the effects that sitting down all day has on the body. Display a list of office exercises that employees can do using their chairs and desks, you can use this post for inspiration. 
Ditch the quick fixes talk 
Diets and two-week workout regimes are a great start to a healthier life, but they rarely encourage a long-term change. The most successful people reach their goals through simple lifestyle changes. Employees could benefit from wellbeing seminars which educate them on the importance of eating the right foods and getting daily activity.  
Sign up to Amaven's mailing list for new articles every week.