Rise of the Anywhere Workout (and why you should sell it)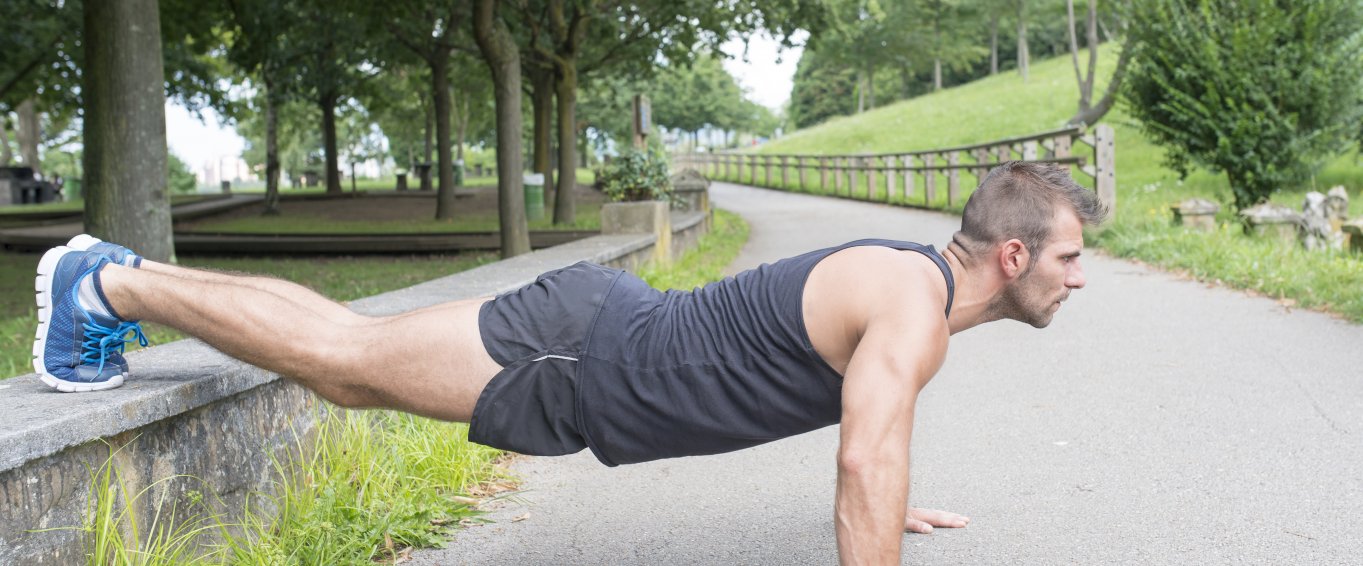 The home workout market is on the rise, with 82% of gym members also exercising at home, according to the Nielsen Global Consumer Exercise Trends Survey 2014. 
This statistic confirms that consumers are looking for a holistic fitness experience, supplementing gym sessions with online exercise programmes and DVDs. Home workouts offer true flexibility, allowing users to fit exercise into their busy schedules. 
For many people, the gym can also be an intimidating environment. Some people feel too self-conscious to exercise in public, or they may lack the confidence to join a gym, and therefore exercising at home is a highly appealing option. 
'Home workouts' aren't exclusive to home
The great thing about non-gym programmes is that they can be done almost anywhere, as long as there is enough space and a reliable Wi-Fi connection. Instead of selling home workouts, use the term anywhere workouts; the language implies customers will have greater freedom.  
Lee Bell s a Consultant Lecturer and co-owner of The Muscle Mechanics, an organisation that delivers exercise science training seminars to fitness professionals. Lee also has a degree and subsequent masters degree in Sport and Exercise Science. As well as these accolades, Lee has recently added another string to his bow by joining the team of experts at Amaven as a Specialist Tecnical Advisor. He recently shared his thoughts about the growth of anywhere workouts. 
 "People want more variety and portability to their exercise programme, particularly with the hectic lifestyles we all follow where accessing a gym may be difficult. Anywhere fitness programmes provide clients with convenient tools for structured exercise, Undertaking exercise in a more comfortable environment allows many clients to better concentrate on their results, particularly if they are new to exercise- focus is important. Distractions from others in the gym, or even the wrong choice of music can limit our attitude and productivity. Anywhere workouts also provide an opportunity for structured exercise for the wider audience who may suffer from lower confidence, anxiety or depression, where setting foot in the gym can be a big challenge. "
Personalisation is missing from anywhere exercise programs
Online programmes are making fitness more accessible for everyone, which is crucial at a time when obesity rates are the highest they have ever been. However, the majority of programmes are not personalised to the user, which can encourage poor form and increase the risk of injury. 
Additionally, many of these training programs adopt a 'one size fits all' approach to fitness, prescribing the same ready-made training plans for all. The trouble is, progress pictures and transformation stories convince people that they'll achieve the same results, but the same thing will not work for everyone, while some may get lucky and fall into the small percentage that it does work for, there is no guarantee.
Trainers who can integrate personalisation into anywhere workouts will be offering clients a far more valuable service than the current market. In order to create personalised plans, trainers need to assess their clients for areas of strength and weaknesses so they know what exercises to include. This could be carried out in person, or trainers could give clients an online test to complete that assesses the core areas of fitness. 
Benefits of selling anywhere workouts
We've discussed the benefits of flexible exercise programmes for clients, but selling this style of workout has many advantages for trainers too. 
Demand is high - Over three quarters of gym goers are using home workouts, so you know people are looking for these types of programmes. People will be open to suggestions if you offer them a flexible exercise programme that is tailored to them.  
Reach more customers - You can sell anywhere exercise programmes to people who don't have a gym membership and meet with them, whenever you like, to carry out their assessments and track progress. There will also be no conflict of interest selling programmes to people from different gyms. 
No more expensive gym fees – Selling workouts that can be done anywhere eliminates the need to pay to rent space in a gym you usually work in. 
Fitness top ups –Once somebody is physically fit, they need less exercise to stay in shape. You could design specific programs to help people keep their fitness topped up, so they don't have to spend hours in the gym. 
Beginner programmes – Some people don't feel fit enough to attend the gym, you can help build their confidence by creating personalised fitness programmes for beginners, so they can establish a basic level of fitness before they join the gym. 
Streamline your workload
You will retain clients in the long run through assessments, personalisation and visual evidence of progress, but this takes time. If you are working with a lot of clients, then you just won't have enough hours in the day to deliver the quality of training plans that you need to.  
Trainers who use Amaven can deliver truly personalised exercise programmes for every client whilst simultaneously reducing their workload. Once you put a client into the system and run their initial fitness assessment, a fitness profile is created for them which visually demonstrates their progress. Data from the fitness record is used to automatically generate a personalised exercise program for every client, working on identified areas of weakness. Trainers can also increase personalisation by editing the plans, by adding or removing exercises and providing us with feedback so we can make the ideal service for them. 
Upskills your services by becoming an Amaven personal trainer. Click here to register for free.