11 ways to maintain children's fitness during the summer holidays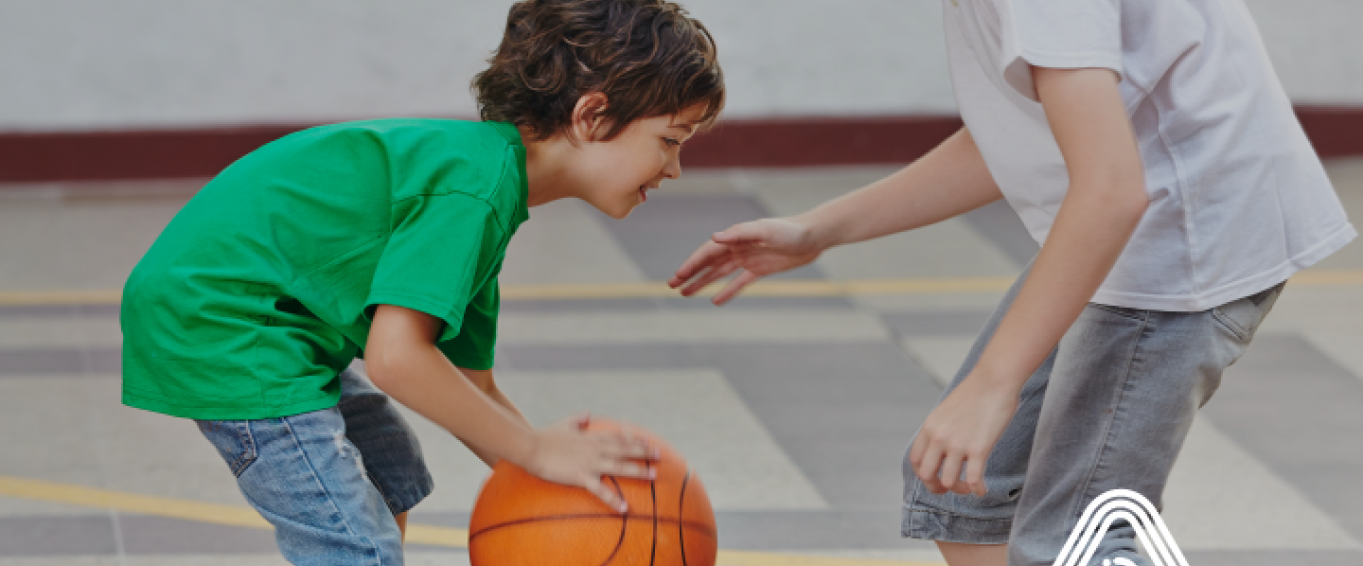 The summer holidays are fast approaching. As much as you love spending extra time with the kids, it can be a challenge trying to keep them entertained for six full weeks. School may be out, but that doesn't mean kids can't continue to develop their physical literacy skills during the summer holidays. 
The benefits of ensuring your kids are active go beyond saving your ears from hearing 'I'm bored!' several times a day. A recent report by ukactive found that British school children lose 80% of their fitness during the summer holidays. This means that children have fallen behind on the PE curriculum before they have even returned to PE lessons at school. We need to ensure that fitness levels are maintained throughout the summer holidays so that children can get a head-start when they return to school in September. They can continue to learn at their own pace, taking every opportunity to embrace physical literacy and develop a love of sports and fitness from their experiences. 
If you keep up with our posts, you'll know that physically literacy is a philosophy that provides every child with the tools to participate in sports, exercise and fitness. Take a look at our guide to physical literacy, which provides practical advice for parents and educators to support the development in young children. Along with learning fundamental movements skills, including agility, balance and coordination, children must also develop the right attitudes to physical activity in order to become physically literate for the rest of their lives. How children approach activity outside of school will impact how they perceive the importance of it for the rest of their lives. Active children lead to active adults, therefore a child who enjoys participating in exercise independently is much more likely to continue with it in the future once they have left physical education. 
We have compiled a list of ways that parents, teachers and guardians can boost activity over the summer holidays to ensure children get a head start on the new school year. 
Set PE homework
One way to encourage physical literacy out of school is to set PE homework for pupils to follow at home. In just five minutes a day, pupils can maintain their level of fitness and develop new skills that will give them a head start for the new Autumn term. PE homework should be tailored for every individual child and focus on the fundamental movements skills required for that specific age group. 
Be a role model
As parents, teachers and role models, it is our duty to encourage every child to be active. Children learn attitudes and behaviours from their elders and will follow in the footsteps of people they look up to. Always use positive language when you describe activity, if your child hears you moaning about going for a run it will encourage them to think negatively about the activity too. By practising what you preach you will reinforce the idea that activity is an essential and enjoyable part of everyday life.
Step challenges
How many steps do you do in an average day? Many adults aim to hit 10,000 on a working day, but active kids could easily beat that number. You don't have to buy a fancy fitness wearable to track steps, purchase a simple pedometer and see how many steps your child can do in one day. Record the number and encourage them to beat their previous scores until they have reached a significant number, then start again!
Let kids create their activity schedule
Empower children to be in charge of their own summer holidays by asking them to help you to create a physical activity schedule. This identifies the kind of exercise that they enjoy doing, which is useful for future use, and makes them feel more in control so activity is never forced upon them. 
Create a routine
Once you have mapped out an activity schedule with a child, you should put this into action by creating a routine. Once a routine has been established, it will be easier to make time for activity and young people will become accustomed to participating in exercise on a daily basis. 
Get on your bike
Cycling is a fantastic way to spend quality time with your child whilst encouraging them to be active. The beauty of cycling lets you travel a much greater distance than you could on foot, but doesn't restrict you by being in the car. Take a day trip somewhere and hire a bike each, or simply cycle around your local area. Whatever you do, make sure that your child wears a helmet so they are protected.  
Limit screen time
If your kids have access to smartphones, tablets and laptops, they will usually be engrossed in them from dawn until dusk. Even the TV poses a threat to an active summer holiday. Aim to reduce screen time as much as possible, by getting out of the house to eliminate temptation. Alternatively, combine technology with activity with games such as Wii Fit and most recently, the Pokémon Go app which has been encouraging people of all ages to get outside and move more while they hunt for Pokémon. 
Take a dog for a walk
Dogs need exercise, if somebody has to walk them, why not get the children involved and turn it into an enjoyable activity? Empower them to be in charge of the route, so that the dog receives a good level of exercise for the day (and so does the child!) and teach them why it's so important for the dog to stay active to reinforce the principles of physical literacy. If you don't have a dog, ask a neighbour or friend if you can borrow the dog for walks. 
Explore national parks
You don't have to go abroad to have an adventure, the UK is home to some breath-taking national parks that you and the kids can walk, run, skip and leap through. With trees, puddles, mud and a variety of terrain, these locations are idea for practising physical literacy skills and developing a love of activity. 
Unleash adventure
Who says physical activity needs to be dull? Unleash your adventurous side by encouraging young people to participate in pastimes such as rock climbing, archery, crazy golf, and many other unique activities. This will provide them with a wider experience of movement to enable them to find a style of activity that suits them. 
Don't overdo it
Activity should be something that children look forward to, rather than something they find daunting. While you want your child to be as active as possible, be careful not to push too much on a young person at once, or they may do the exact opposite and forgo activity altogether. 
These are just a few tips for creating a positive and active summer with children. For additional tips, and more information about physical literacy, then sign up for our mailing list.