Be Sport Ready!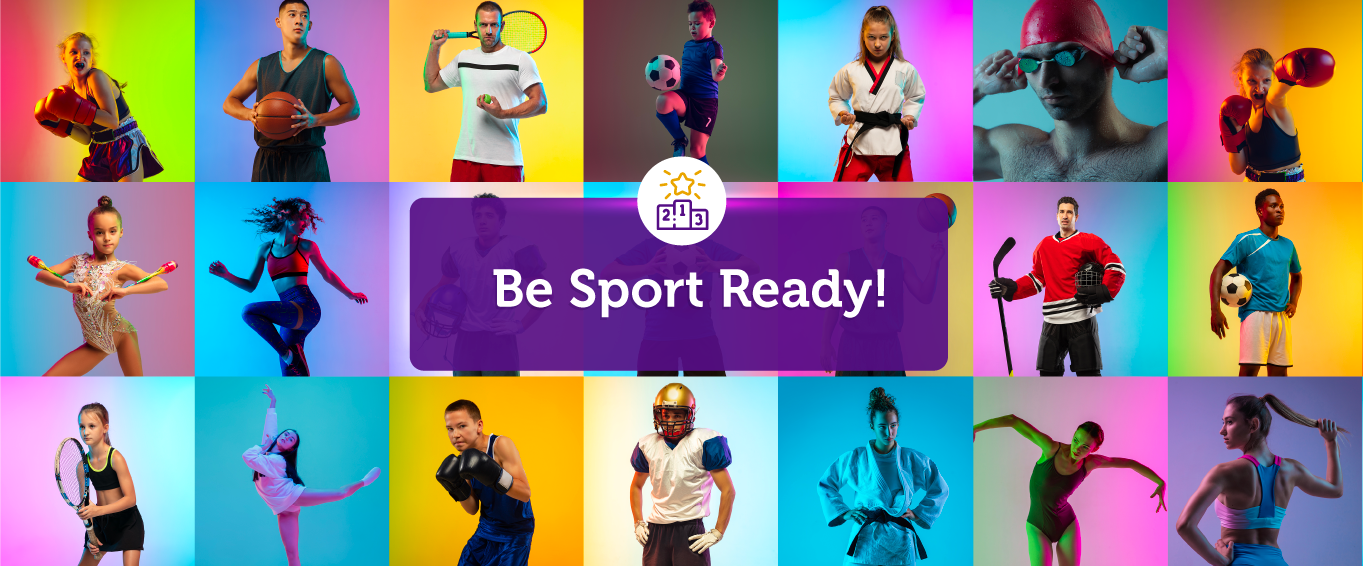 Being ready for sport, takes more than just playing sport.
As you will have seen over the last few weeks, we have been excited and inspired by the Olympic games, prior to the games, one of our top track stars, Dina Asher Smith gave many interviews to the media describing how she is getting ready for the 100m, 200m and 4*100m relay and it's not all on the track!
Talking to Women's Health Magazine, Asher Smith describes her training regime and describes that even though she spends time on the track 5 times a week, this is not all running and 'sport' related, but specific sport related training such as plyometrics and mobility work.
Her training is also based in the Gym, where sessions can include, bodyweight exercises to support with coordination and stability, along with lots of strength work that will include Kettle Bells, Medicine Balls and Free Weights to stimulate the muscles to encourage further adaptations and continue to improve strength, power and speed.
It is important that all athletes follow the lead of these elite stars if they wish to unlock their own potential – it really does take more than just playing sport to get to the top.
Unleashing your potential will not happen overnight, it takes years of practice to master skill and become physically ready, this journey is often referred to as Long Term Athletic Development (LTAD).
We have spoken about this before, we see it as the basis of success, it allows athletes to develop all of their skills and qualities by not only supporting skill acquisition and physical development but also by reducing the risk of injury.
We are not saying that a period of LTAD can turn you into the next Asher-Smith, but we are saying that it will certainly help you to become the best athlete that you can be, just taking part in sport specific training is nowhere near enough if you want to become great!
What is LTAD?
Consider a toolbox, full of hammers! No other tools, just hammers. Use this toolbox to put up some shelves – it might be possible, but it's going to create a mess, the shelves might not be straight and it's going to take a lot of time and patience.
Now consider, a toolbox full of different tools, drills, screwdrivers, spirit levels etc. The job becomes much easier as you are prepared for every eventuality and can do the job properly!
This is the same for sports performance, just filling your sports toolbox with technical ability will only get you so far, to increase the chance for success you may need to add some physical capabilities, a psychological mindset and the knowledge to help you refuel and recover.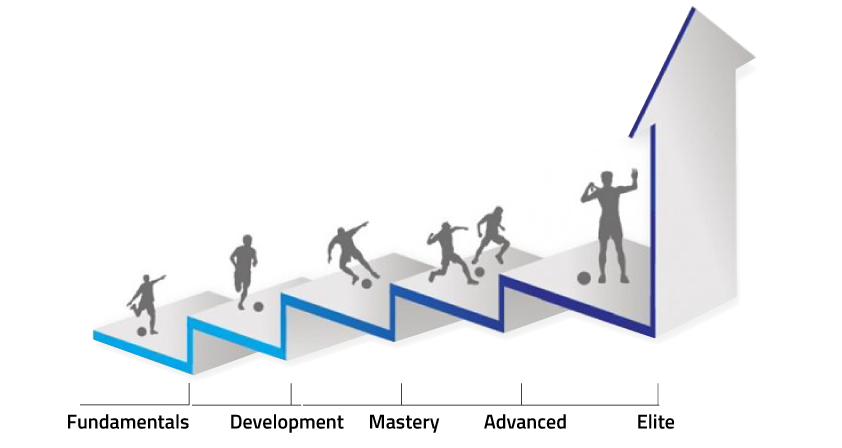 OUR LTAD MODEL
Develop the Fundamentals: Pre-Peak Height Velocity (Younger Children), we focus on developing the Fundamental Movement Skills, through unstructured activity to encourage children to develop a huge range of skills and abilities to help them become ready for sport. Focusing on running, jumping, throwing and catching skills at this age, will encourage basic strength, power, speed and agility development but will also support children to develop a wider skill set, than if they just concentrate on single sport activities. We encourage children to try different sports at this age, but focus on fun, enjoyment and creating healthy habits to create a life-long love of sport.
Development Stage: This comes when children and young players become slightly more experienced but fun should still be the most important aspect of training.
At this staged developing fundamental movement skills and basic physical components should come through structured activity and should be based on a need's analysis. This is an opportunity to 'plug holes' in an athlete's development. E.g. If children are struggling to throw and catch effectively, this is the chance to develop these skills. There is research that suggests that these development windows are vital, should they be missed, athletes find it more challenging to plug these gaps at a later stage.
Through all of our development portals, for schools, clubs, coaches and athletes, we provide the opportunity for assessment, so that an athlete needs can be easily identified so training programmes can be informed
Mastery: As athletes become more experienced, training can become more specific. In many cases this is post peak height velocity, but not exclusively, training should be adapted to meet the needs of the athlete. At the mastery stage, performers start to focus on Sport Specific skill training through structured activity, e.g. Footballers will develop Mastery of the ball, develop Dribbling, Passing and Shooting skills etc. It is at this stage that the Physical Components often get forgotten about, but they are as equally important to train and develop (add the right tools to your toolbox). At this stage, physical training should not only be sports specific, but position specific with the aim of preparing the athlete for competition, ensuring they are sport ready. At this stage it is about developing the body to limit the risk of injury and to allow the body to perform.
Advanced: Following on from the Mastery Stage, at advanced level training should continue to be specific to the athletes needs and are often sport specific and position specific. At this stage of training, athletes train for improved performance. E.g. A batter that needs to be quicker between the stumps will look to develop speed, whilst maintaining and improving the other technical and physical aspects of their game.
Elite: For those athletes that make the very top, their aim is to stay there and to dominate in their sport. At Elite level, training is very, very, specific and can often be centred around maintenance and marginal gains, ensuring that athletes have the edge over their competition.
Want to become a better Athlete? 
Our Sports Apps below can help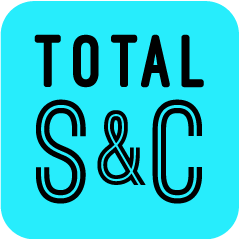 Stength and Conditioning Platform for Clubs and Academies
Our Total S&C platform helps coaches to deliver a LTAD and S&C programme efficiently to a large number of athletes across all age groups playing different sports.
Our Strength & Conditioning platform consists of a Portal for the coaching team, enabling them to modify training sessions, monitor players training history, input test results and identify players who are sports ready. The athletes are provided their own S&C Player App which allows them to take control of their own training, self-test, log exercise history and track progress.
We get athletes sport ready. We reduce overuse injuries and burn out. We help to develop independent and healthy athletes.
Automated session generator saves time
Monitor athlete adherence and progress
Online management portal for coaches
Training App for all athletes
Testing and profiling to identify sport readiness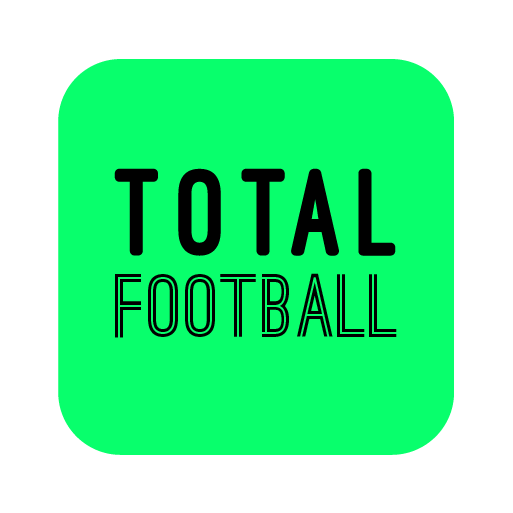 The Total Football App, is designed to support players of all ages and skill levels. It is the only Football Coaching App that integrates 5 phases of skill acquisition and long-term athletic development, meaning that all sessions and activities are designed to meet your current skill level whether you are just starting out, or are an experienced academy player. All our turning sessions are designed by UEFA Qualified Coaches and are supported by further sessions in:
Ensuring that players aren't just practicing but are practicing with the highest quality. We also have a range of physical development practices, healthy lifestyle sessions, and psychological tips to help develop the total footballer. If your child needs help developing their turning, or any part of their game, you can try the app for free now!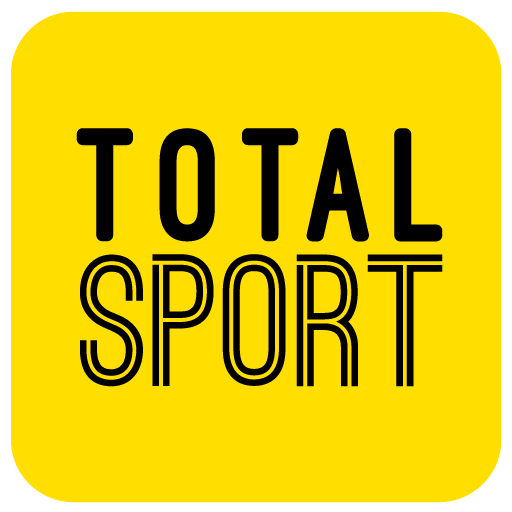 Improve Fitness and Develop Sports Skills
The Total Sport App allows children to access fun and exciting activities that will help improve fitness, develop sports skills and increase confidence.
Develop Fundamental Movement Skills, such as Agility, Balance and Coordination
Learn new sports skills, dance and yoga
Improve overall wellbeing and fitness
Understand emotional wellbeing
The Total Sport App is completely branded to you school and fully maintained by us. We provide new drills each week to improve Speed, Strength, Power, Agility and Endurance, and provide long-term support for parents and players via training session developed by our experienced team of experts