Could this Sugar Smart app reduce childhood obesity?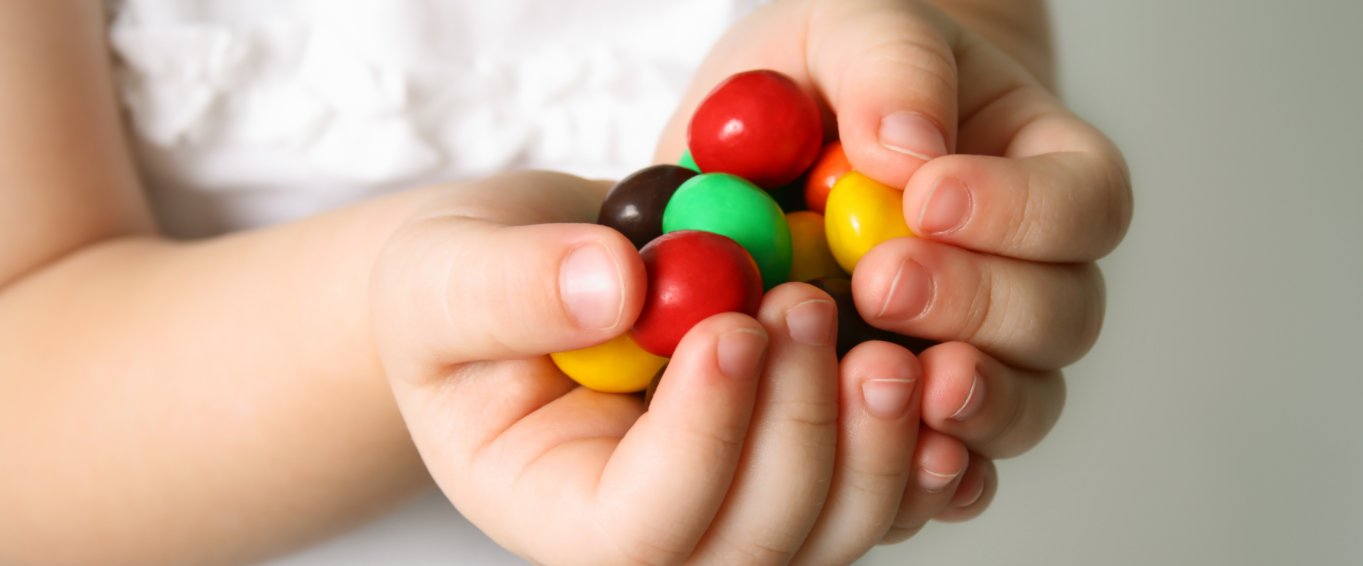 Sugar is hidden in the majority of the goods that we consume, and sweets and chocolate are accessible to children from a very young age. It has become commonplace for parents to give their children sweets regularly, and in some cases even use sugary snacks as a reward.  
Earlier this week, figures from Public Health England revealed that children aged 4-10 years are consuming over 5,500 sugar cubes (22kg) a year, which equates to the same weight as an average five-year-old child. This amount is around three times higher than the maximum daily sugar allowance which is 30g for children 11 and over. 
Excess sugar is detrimental to kid's health, as it could lead to serious illnesses such as obesity, and type 2 diabetes well as dental problems. In 2013 the government announced that 31% of five year olds and 46% of eight year olds had tooth decay and it was the most common reason for five-to-nine year olds being admitted to hospital. 
According to Public Health England's research, a fifth of four-to-five year olds and a third of 10-11 year olds are overweight or obese. An overweight or obese child is more at risk of becoming an obese adult which leads to a range of serious health issues such as heart disease, some cancers and type 2 diabetes according to the NHS. 
Be sugar smart
To combat our excess sugar consumption, Change4Life has launched a new Sugar Smart campaign which aims to educate people about how much sugar is in their food and provide families with solutions to eliminate it from their diets once and for all. 
In addition to providing innovative low-sugar recipes on their website, the campaign has created an interactive app which scans hundreds of food and drinks to reveal the sugar content hidden within. By downloading the free app, parents are given instant and accurate information about the foods they are feeding their children. Using shocking visuals of sugar cubes, rather than just grams, the app aims to give people more knowledge to make better decisions and reduce their sugar intake per day. You can download the free app and find more information here. 
While hidden sugar in our food is a major concern, despite several warnings, we are still consuming high levels of sugar-filled fizzy drinks. A recent study published in the journal Lancet Diabetes and Endocrinology, collected data from the government's national diet and nutrition survey and the British Soft Drinks Association (BSDA) to determine the consumption of sugary drinks and what percentage they contribute to sugar intake in the UK. The study found that reducing the amount of sugar in soft drinks and fruit juices by 40% over five years could prevent 300,000 cases of diabetes in the UK and stop 1.5 million people from being overweight or obese. This means that the reduction would prevent between 274,000 and 309,000 cases of obesity-related type 2 diabetes over the next 20 years.
Developing healthy habits
We understand how important it is to get children interested in health and fitness from a young age so that they carry these healthy habits into their adult life. 
Unfortunately, reducing children's sugar consumption is not enough to prevent obesity alone. We also have a duty to help children become more physically active as part of a balanced lifestyle. Physical Education is only taught for two hours a week in schools and the majority of children don't meet the recommended physical activity levels (60 minutes a day of vigorous activity). The proportion of children aged 5 to 15 years meeting these recommendations also fell between 2008 and 2012 in the UK, according to the British Heart Foundation. 
Encouraging children to have an interest in sport is a great way to introduce regular exercise into their lives, whether they are playing in an extracurricular club, or just with their friends for fun, parents and teachers should do as much as they can to motivate children to stay active. Setting sports homework is another way to introduce more activity in children's days, find more about how you can use Amaven to assign activity homework here.