Personal Training 101 - A Guide to Making Health & Fitness Your Career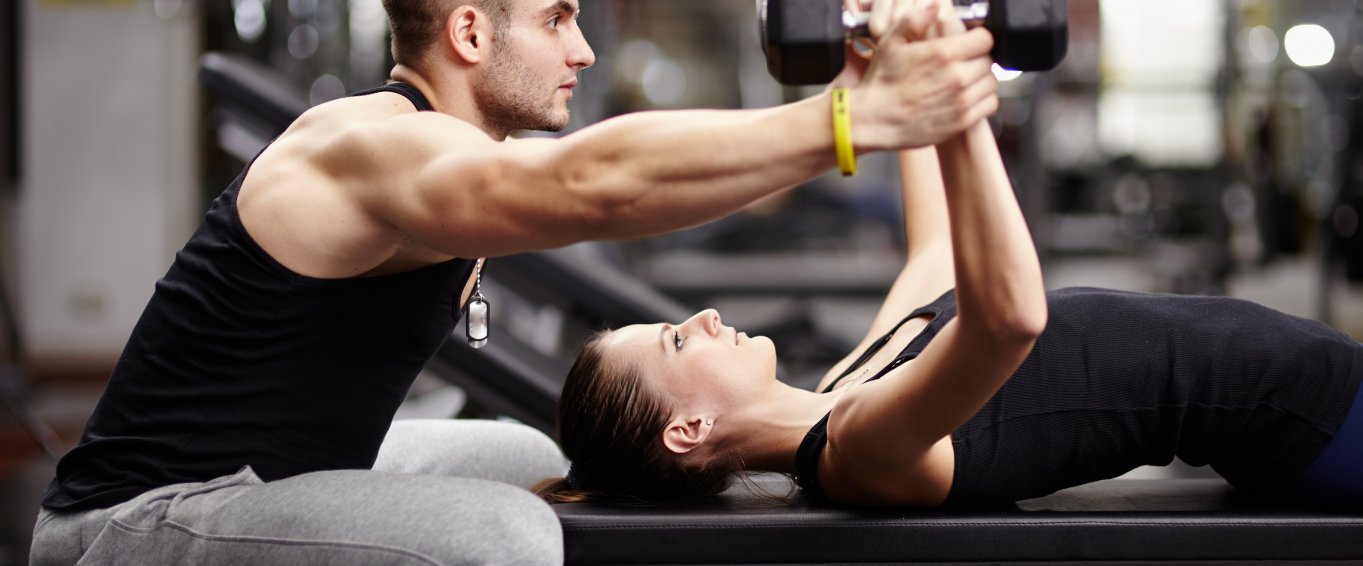 There is a certain type of glamour associated with health and fitness. We look to the agents of both – fitness instructors, personal trainers, nutritionists – for easy answers to tough questions. We assume only the luckiest get a chance to turn good genes into lucrative careers. We rarely ask what happens behind the scenes because, well, isn't it all about the end result?
This tendency to romanticise fitness based roles has driven major industry changes, particularly for personal trainers. According to UKActive, 87% of experienced fitness professionals believe new recruits now have 'unrealistic expectations.' They say many aspiring trainers lack social skills, business acumen and practical abilities.
For many, the internet is the main offender. Streaming platforms like YouTube allow anybody to dub themselves a 'fitness influencer.' On social media, the only requirement is a passion for exercise. You don't need qualifications to gain a loyal following. So, it can fuel the belief that personal training is easy.
It's a myth that gyms are keen to dispel, as they work hard to find skilled recruits. They want hopefuls to celebrate the rewards of fitness careers, but also to respect the blood, sweat and tears needed to make them a success. It takes more than passion, more than knowledge even. Personal training requires grit, patience, resilience and a tolerance for hard graft.
If you're still keen, here's some advice on making it into the industry and making your mark.
Get Qualified
You can post fitness videos on YouTube, write workout blogs or start a Facebook group for weightlifters. What you cannot do, without the right qualifications, is sell yourself as a personal trainer. You need credentials to work as a fitness instructor, in a gym, and as a private teacher.
The standard for future fitness instructors is a Level 2 Certificate in Fitness Instructing. If personal training is your goal, you need a Level 3 Certificate in Personal Training. Make sure your chosen course provider is CIMSPA and REPs accredited.
Get Experienced
The hardest part of personal training is generating money making opportunities. The best place to start is at a gym, but many do not employ PTs. Instead, they offer unlimited access to the space, equipment and customers in exchange for unpaid work.
This is, typically, around 15 hours per week. As a freelancer, you're responsible for finding your own clients. So, the arrangement isn't financially viable until you start selling private sessions. It's one of the reasons why it's so challenging for new trainers to establish themselves. You may need to work several jobs to earn a living wage, at first.
Get Diversified
Once you've picked up your first clients, you can start to diversify and maximise brand profitability. There are many ways to do this, but one of the best is to embrace flexible options. The mobile fitness market is growing fast and, soon, remote workouts will be a staple for gyms and personal trainers.  
Amaven, for example, offers PTs a chance to earn money even when away from the gym. With this digital software, they can set up personal profiles for clients, build tailored fitness plans, deliver workouts over the internet and sell lucrative training 'packages,' rather than the less profitable singular sessions. Click to learn about Amaven personal training systems.
Get Familiar
Personal training is a unique service. Yes, you're selling a product and the primary goal is to make money. In this case, however, unscrupulous tactics can be disastrous. One of the worst things a PT can do is oversell and overpromise. It degrades the trust of clients. 
Even if you're not making the cash you'd like, resist the urge to prioritise sales over service. In the long run, you'll be a lot more successful with a reputation for efficiency, quality and integrity. Going above and beyond for every client is what leads to repeat business and a profitable brand.
Get Inspired
Experienced trainers want new recruits to understand that this job is hard work. To be a successful PT, you need more than time on the gym floor. The best trainers are always evolving. They attend workshops, network at conferences, take online courses and learn as often as possible.
It can be a thankless job, so having a mammoth passion for fitness is also important. As a personal trainer, you are the brand. You've got to look good, behave personably and prove to people that you can deliver transformations. It's not easy but, if you succeed, you'll become that elusive symbol of glamour and allure.
For more advice on personal training and fitness tracking tech, follow us at @AmavenHealth. If you'd like to know more about selling personal training subscriptions, call +44 (0)161 300 9172 to speak to our team.