6 Physical Activities to Keep Kids Fit in Summer Holidays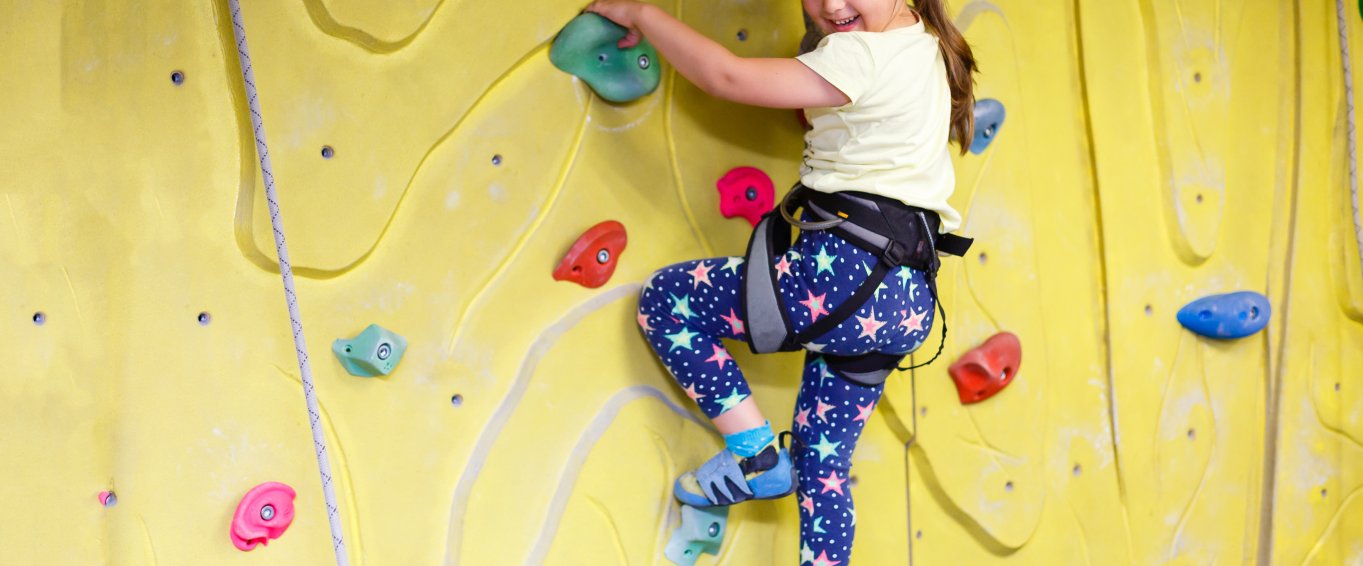 Why not help the kids enjoy their time off school by encouraging them to participate in plenty of sports and physical activities? 
Regular physical activities will help children to maintain and improve their physical fitness, plus they will stop them from getting bored. A study by ukactive found that primary school children lose 80% of their fitness from 'lazy' summer holidays. As outlined in the Public Health requirements, children should partake in at least 60 minutes of moderate to vigorous activity every day. 
Indoor Rock Climbing
Indoor rock climbing is fantastic for helping young people to develop strength and confidence in themselves, without the dangers of outdoor climbing. You'd think climbing was all about upper body strength, but climbers use their legs to power themselves up, then use their arms to reach. Climbing engages a range of muscles and is a full body workout. 
Swimming
Swimming is the perfect activity when the weather isn't behaving, which is quite often in the UK, you can avoid the rain by splashing around in a heated indoor swimming pool instead. Challenge the children to swim a certain amount of lengths and try and beat that number every time you visit the pool. Suggest some new strokes like butterfly and front crawl to increase their cardiovascular fitness.  
Movement of the Day
Don't have time to take the kids to an activity? You can always keep them active by introducing a 'movement of the day' which refers to a specific movement they can do anywhere. This could be a star jump, a hop, or a dynamic stretch. Keep them on their toes by getting them to perform the activity every time they hear you shouting, 'movement of the day'. 
Horse Riding
Horse-riding is often overlooked but it's a fantastic activity for children to get involved in. It's an isometric exercise, which means it uses specific muscles to stay in certain positions, in this case, keeping balanced on the horse. It works the core and the postural muscles which create a solid foundation for strength in younger people. 
Trampolining
Trampolining is fun and great exercise! Plus, all those jumping actives will improve children's balance and coordination. Nowadays, there are plenty of trampolining centres and parks so you don't even need to own one to take part. Find a centre and get jumping!
Hiking
Being outside in the fresh air has been proven to improve wellbeing, whatever your age. Hiking is a good physical activity that the entire family can get involved in, even the furry members. Gather the kids and take them on a scenic walk and spend some quality time together while being active. 
Basketball
Have you noticed that there are outdoor basketball courts all around the UK? All you need to do is find a free one, turn up with a ball and some willing participants, and play!
As you can see, there are plenty of fun activities you can do with the children to keep them occupied while maintaining their fitness. You never know, they might discover a new hobby and continue it throughout the rest of the year!