How to support the development of physical literacy in young children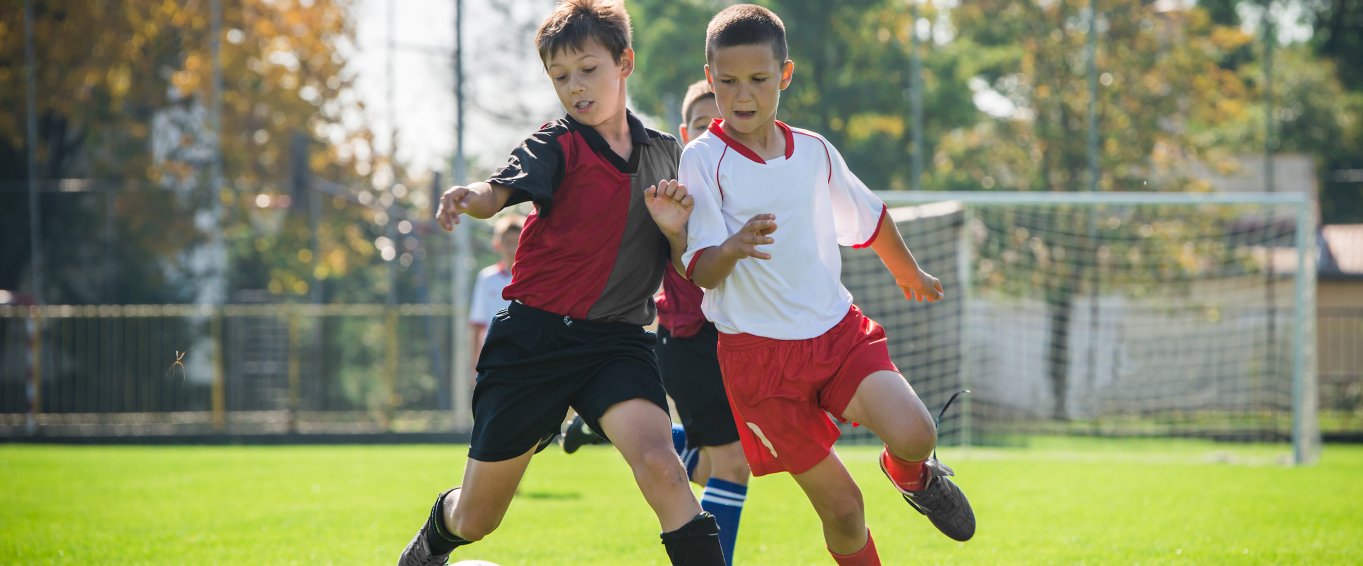 Childhood obesity is an epidemic rapidly growing in magnitude.
1 in 3 children start primary school obese, while 1 in 5 leave with the condition. These figures are not restricted to the UK, as more than 40 million children around the world are classed as obese, according to The World Health organisation (2011).  
Research has shown that habits formed in early childhood are likely to continue as children grow into adulthood. Physical literacy can save children's lives, by preventing obesity and giving young people the tools to make healthier choices. If children become physically literate from an early age then they will have a far greater chance of having a longer, brighter and healthier future. 
What is physical literacy?
In the early 2000's the Canadian Sports Centre recognised physical literacy as an essential component of its Long Term Athletic Development Plan (LTAD) which was created to recognise sporting talent. The LTAD model states that physical literacy is required to develop the skills, knowledge and attitudes to live healthy and active lives. Canadian Sport claims that physical literacy is: 
"...the development of fundamental movement skills and fundamental sport skills that permit a child to move confidently and with control…Physical literacy also includes the ability to 'read' what is going on around them in an activity setting and react appropriately to those events." 
The LTAD model outlines that sports specific skills should be developed in the correct stages of life, as follows: Speed development (age: 6-9 years for boys, 6-8 years for girls); Motor coordination (age: 9-12 years for boys, 8-11 years for girls); Aerobic fitness and strength (age: 12-16 years for boys, 11-15 years for girls). Canada Sports believes that a failure to develop these capacities during the appropriate time will forever undermine the child's capacity for key athletic skills. The definition that UK Sport (2002) adopted was 'the development of agility, balance, coordination, and skill across a wide range of activities.' Developed from Balyi's (2001) sport model.
Although the LTAD applies to sport specific skills, it suggests that physical literacy corresponds to an understanding of why physical activity is important, aswell as grasping the skills required to participate.  
According to the Physical and Health Education Canada (PHE):
 'Individuals who are physically literate move with competence in a wide variety of physical activities that benefit the development of the whole person.' 
The holistic view of a person is something that professor of PE, Margaret Whitehead, explored in her work in 2001. She challenged the concept that PE is unsophisticated and unimportant compared to other core subjects such as Maths and English and argued that mind and body were not separate entities. Margaret contended that mind and body were one, and that willingness and the ability to move is crucial to our existence.  In 2010 she published the book, 'Physical Literacy: throughout the life course' although she had been exploring the philosophy since 1993 when she presented a paper at the International Association of Physical Education and Sport for Girls and Women Congress in Melbourne, Australia. A number of conferences and workshops which discussed the concept of physical literacy followed.
In her book, Margaret identified physical literacy as the desire to embark on physical activity for life and stated that six factors, including; motivation, confidence, physical competence, knowledge and understanding, and responsibility were the core attributes that anyone looking to complete this goal should adhere to. She also linked physical literacy with many other important outcomes, such as self-concept, childhood obesity, healthy aging and supporting disabled people. 
Since then, physical literacy has made its way into a plethora of academic papers and strategies for physical education, most recently the UK government's Sports Strategy in November 2015, with variety of definitions associated the phrase. At Amaven, we believe that physical literacy is the confidence, knowledge and skills to move appropriately and develop a lifelong love of physical activity as well as motivation to be a physically active person.
Fundamental movement skills and physical literacy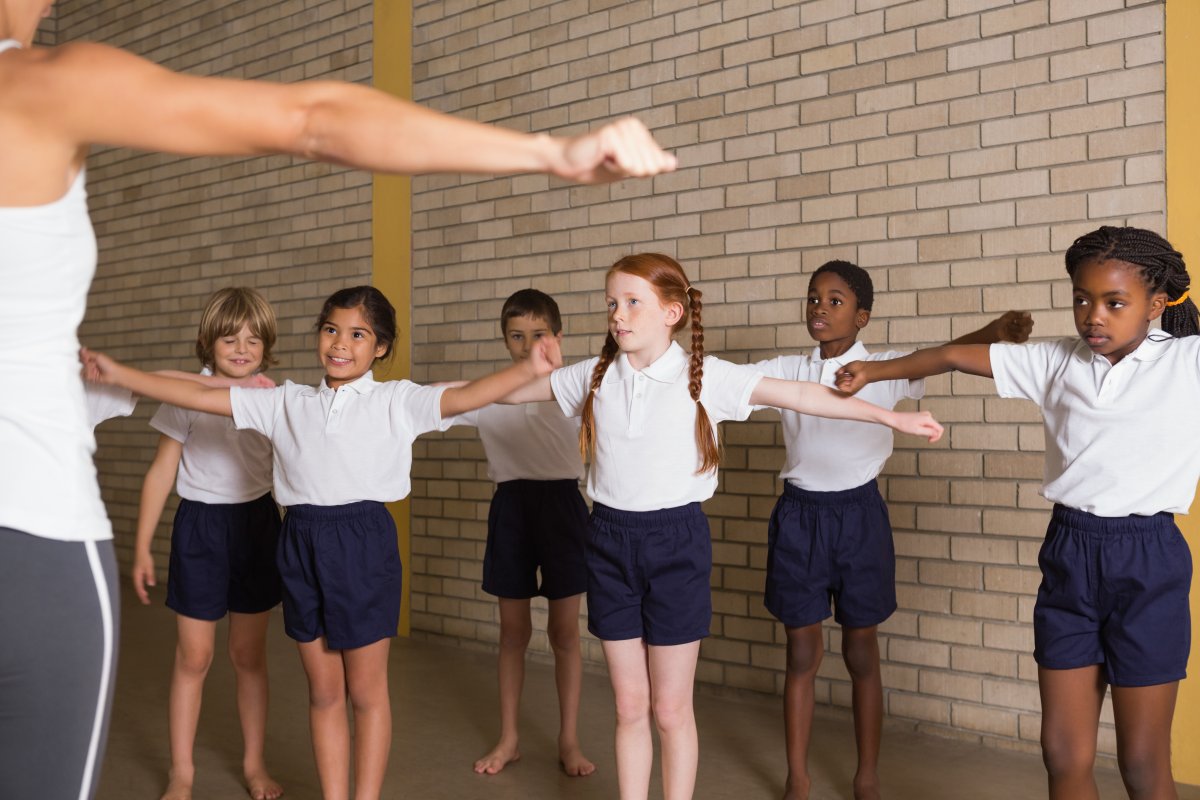 The first five years of a child's life are central to their growth and development. Numerous physical and psychological developments occur during these early years, which lay the foundations for future health and wellbeing. In order to create a lifelong habit, we need to encourage children to be active as early as possible through enabling environment, praise, support and guidance. 
In the same way that children learn how to speak by interacting with their parents from a young age, fundamental movement skills (FMS) introduce children to a vocabulary of movement that helps them to be competent with physical activity. FMS are movement patterns that utilise different parts of the body, including the legs, arms, trunk and head. They are necessary movements that every child should learn and can be split into three categories: body management, locomotor and object control. Young children would be expected to learn body management and locomotor skills, before moving onto more specialist sporting skills that feature in object control. 
While learning FMS does not equate to being physically literate, early exposure to these movement capabilities are the building blocks of physical literacy. Without FMS children would not be able to excel in any future physical activity, much like learning the alphabet does not automatically make you literate, but failure to learn it will result in poor literacy outcomes for the rest of your life. The trouble is fundamental movement skills are not picked up naturally through free play, so children need support and teaching to become competent with these skills. 
It is estimated that it takes between 240 and 600 minutes of instruction time to become proficient at one single FMS, as you can imagine this is a troublesome issue for schools, parents and coaches alike to ensure that children develop FMS within the right time. This is especially important for early years, if children moving up from reception don't develop the necessary FMS they might fail to "participate in team games, developing simple tactics for attacking and defending" as outlined outlined in the UK KS1 curriculum. 
PE and physical literacy 
Given that PE is taught in every school, the subject has the opportunity to influence every child's understanding of physical activity and set a baseline for the rest of their lives. The UK Sports Council's 1992 National Fitness Survey report found that levels of physical activity influence behaviour throughout adolescence and adulthood. The survey found that 25% of those who were 'very active' between 14–19 years were still active in later life, whereas only two per cent who were currently active had been inactive at these ages. 
With this in mind, a child's experiences of primary school PE could shape their attitudes regarding physical activity for the rest of their lives. A positive PE experience would result in an active adulthood, whereas a negative perception of PE could act as a catalyst for a lifetime of sedentary behaviour. 
Tania Swift is a child development specialist at Amaven and the Director and Lead Trainer at B Inspired. She believes physcial literacy is crucial for every child and helps early years practitioners to create high quality programmes for children. 
"Many children start school behind in their development and spend the rest of their school years playing catch up.  Give these children the chance to catch up by allowing them to go back a step or two, rather than constantly making them try to keep up with everyone else. You will be offering a child so much more if you try to make them physically literate rather than if you just try to make them physically active."
Supporting the development of physical literacy in early years and primary school children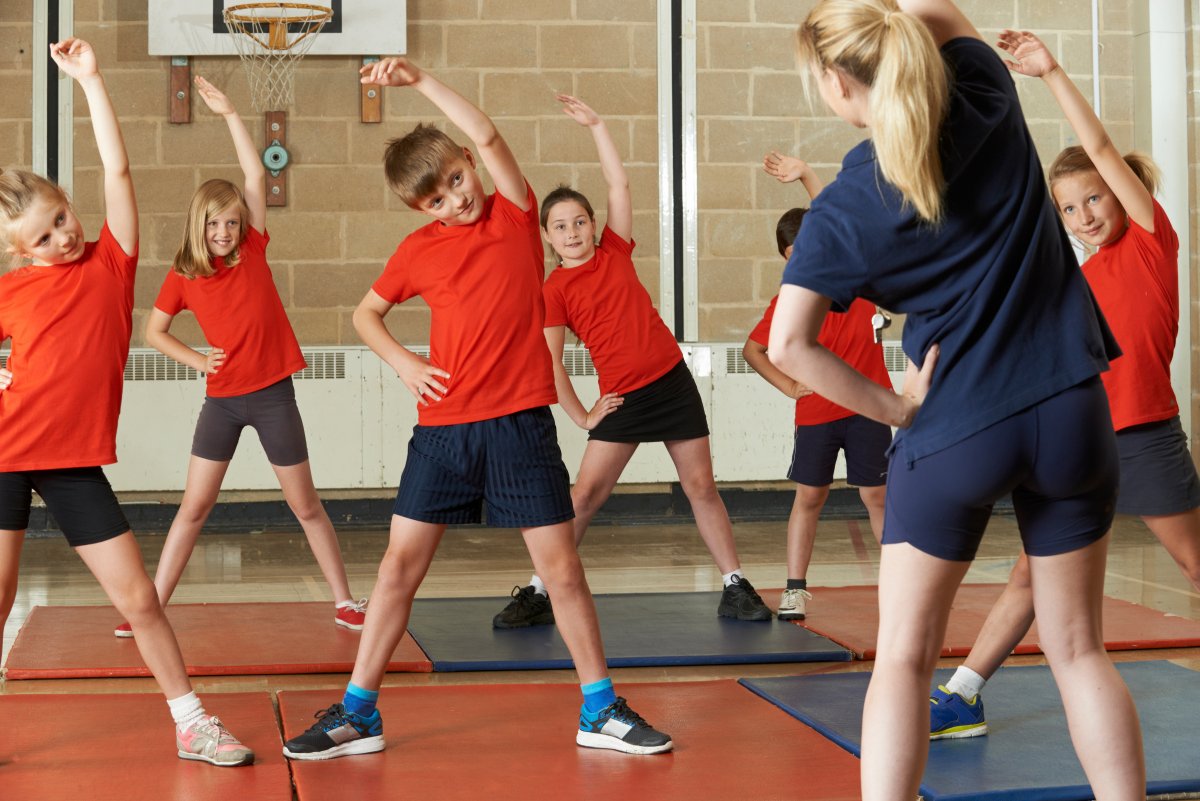 As we've discovered, physical literacy does not happen overnight, it is a process that must be nurtured and consciously perused. Children need structured PE lessons, comprehensive lesson plans and full support from everyone around them to become fully proficient. As a parent, teacher or head teacher, there is a multitude of ways to streamline the process and help more children become physically literate. 
Head Teachers:
We understand that Head Teachers have to adhere to the regulations set by Governors and the national curriculum and sometimes what you desire it's always possible. Nevertheless, here is a checklist to ensure that every child in your school boosts their physical literacy. 
• Ensure that PE lessons are valued and are given as much support as core subjects such as Maths, English and Science. 
• Assign a specialist coach to help deliver high quality physical education to disabled children. 
• Employ high quality teachers who are enthusiastic and will exceed the PE curriculum. 
• Confirm that the correct amount of time is spent dedicated to physical activity every week. 
• Make other opportunities for physical activity out of PE, for example sports days, activity days out and movement challenges. 
• Conduct quarterly PE assessments to ensure that every student's physical literacy score is improving.  
Teachers:
As a teacher, it is your duty to promote physical education in a positive light and encourage children to love physical activity. While you are restricted by rules and regulations from above, we have outlined some examples which might help you to support the physical literacy programme in your school.
• Plan fun lessons in advance that support the development of FMS. Ensure they are always varied and not forced. If children perceive their PE lessons to be enjoyable they are more likely to want to keep doing them and performing well.
• Use visual/media resources to assist with FMS. It's difficult to explain to young children what a squat is, utilise external media in the form of videos and pictures to demonstrate what you mean. 
• Use animal language to describe movements while children are getting to grips with the physical movement, for example balancing on one leg could be a flamingo. Once they are confident with the move, teach them the correct language. 
• Conduct regular assessments so you can monitor the progress of every child and ensure that none are falling behind. This includes physical assessments of their movements and also cognitive assessments to ensure they understand language, what they are doing and why. 
• Instil positive connotations of activity, reward children for good behaviour by letting them pick their favourite music and hosting a class dance off for 5 minutes. 
• Create group activities to bring children together and encourage teamwork. 
• Ensure to incorporate differentiation when planning lessons to allow all to feel activities are achievable for those who are behind developmentally and not too boring for those who are ahead in their development.
• Child-led activities are very important in early years, which children should be able to do most of the day, however including PE lessons or more formal planned sessions will allow you to set challenges for children in their care and support individual development.
Parents:
Your child's physical education is just as important as their academic achievements, in fact, in many cases physical activity can underpin and enhance your child's academic achievement. Below is a list of ways to help your child practise activities out of school in order for them to became physically literate. 
• Learn the FMS to ensure you can help your child develop these outside of school hours. 
• Speak about physical activity in a positive manner, use it for rewards and gently encourage children to be active on weekends and after school. Not all activity has to be structured, it's important that your child has fun and can play freely. 
• Have sports equipment in the house, balls, bats, skipping ropes, bikes etc to make activity accessible and fun. 
• Confirm whether your child's PE lessons meet the national curriculum and that they are receiving the right amount of PE every week. If you have worries, arrange a meeting with the teacher/head teacher to discuss the importance of PE. 
• Celebrate milestones with your children. Some children may be slower learners than others, support them by celebrating every achievement including mastering a sports skill, or practising new language. 
• Get them out of push chairs as soon as you can.  Remember push chairs are for adult's benefit, making your life that little bit easier, and not for your child's benefit as they need to move.
Want to become a physical literacy expert? Sign up to our mailing list to receive our best articles on physical literacy that we only send to members.