PRE-SEASON AT HOME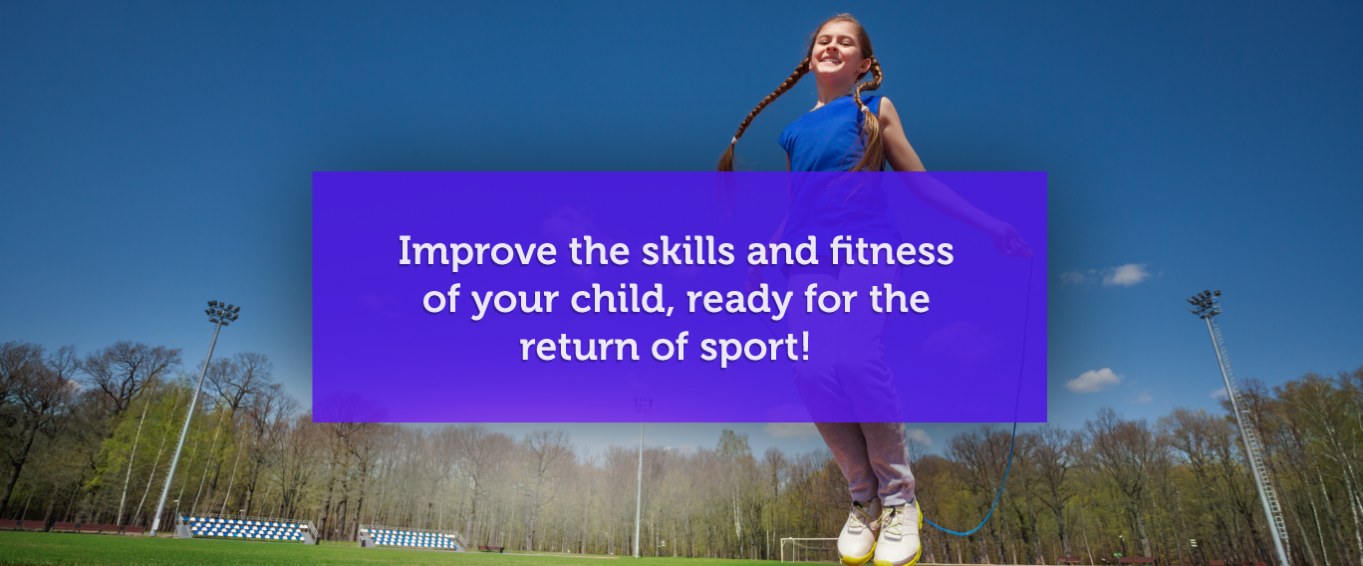 INTRODUCING PRE-SEASON AT HOME
Last weeks blog focused on health and activity during the summer holidays and we provided a range of activities that could be considered to keep the children engaged and entertained during the summer.
We focused largely on things that could be done independently, or as a family whilst being able to follow the government guidelines in regard to social distancing and being safe at all times.
We are appealing to all families and all our Healthy School Partners to be as active as they possibly can during the Summer Break, and to help everyone meet their minimum daily requirement of 60 minutes of moderate to vigorous physical activity we are launching our PRE-SEASON AT HOME campaign.
As many sports clubs are either still closed or are working with restricted practices, PRE-SEASON AT HOME will allow children to practice and improve a range of sport specific elements throughout the summer holidays to enable them to return to their chosen sport fit and ready to play!
SO, WHAT IS PRESEASON AT HOME?
Each week, we will be setting you a challenge via our social media outlets that will focus on an element required to be successful in most sports. Each challenge will allow you to measure how you have performed and the aim is to improve as much as you can throughout the summer break!
WHAT TYPE OF CHALLENGE?
During the first week of the summer holidays, we are asking you to score yourselves in the following areas;
Skill
Agility (video below)
Speed
Strength
Power
We will set a specific test for each area and provide clear instructions on how to complete the challenges and how to score yourself.
Each week we will provide a new challenge alongside expert advice and top tips on how to improve each element, and why these are important for success in sport, we are with you every step of the way!
We will complete the same challenges at the end of the summer and there will be prizes for those children that show the spirit of a young champion!
IS SPECIALIST EQUIPMENT NEEDED?
The simple answer to this is NO! A couple of cones will be useful to mark distances, but this can be done with anything around the house, you will need a something to time your child and a tape measure – That's it!
KEEPING THE SCORE!
Simply follow the link and sign up to Young Champions. Here you will find all the challenges, you will be able to log your scores and at the end of the summer you will be able to see how much you have improved.
BEST OF ALL – SIGN UP IS FREE!

HOW WILL I HELP MY CHILD IMPROVE?
We have taken care of that for you too. Young Champions has been developed by Sports Coaches, Sports Scientists and Movement Specialists, meaning that your child can train like the pro's. Each child will receive their own personal programme, with lots of easy to follow video activities, it really is easy to train at home and to create your own pre-season.
All they will need from you, is your support!
CHALLENGE NUMBER 1:
Challenge 1 is in two parts…
PART 1: Sign up to Young Champions for Free 
PART 2: Click "Start a Test" in your Young Champions portal, complete the activities and record your scores!
Good luck with the first challenge we look forward to seeing how you get on!