The Back to School Health Check - Are Your Pupils Fit to Learn?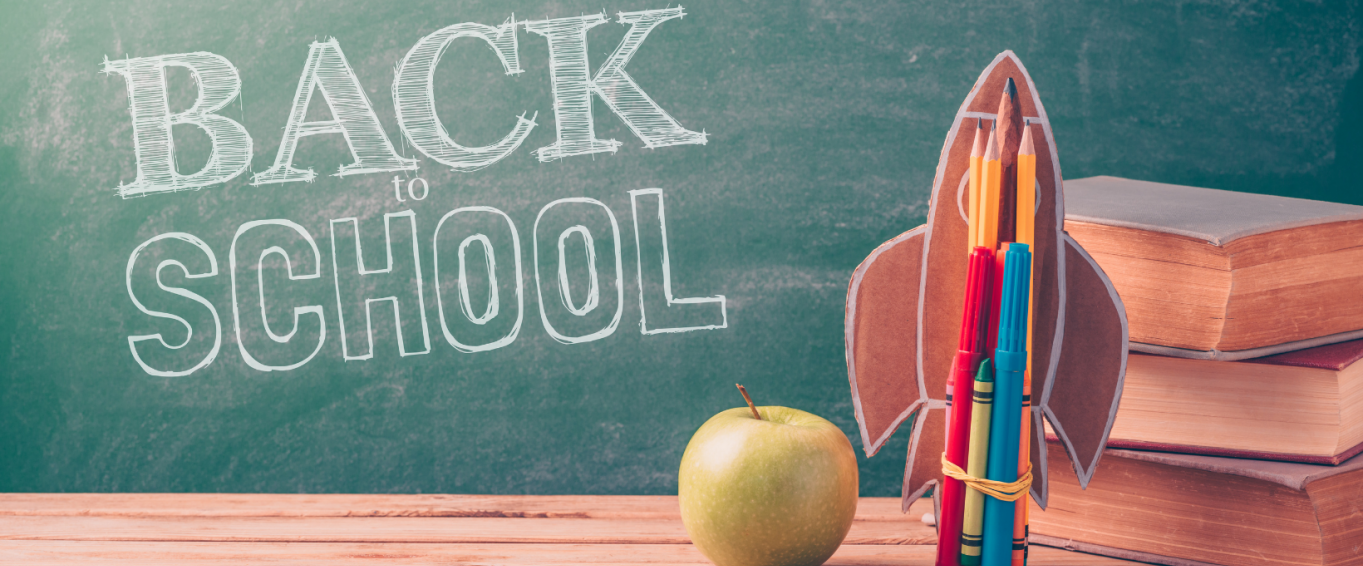 September is one of the busiest months of the year for families. Back to school season creates a wealth of chores; from sizing up uniforms to rebuilding sleep patterns and prepping healthy lunchboxes. It's not always a case of swapping high maintenance summer for worry free winter routine. The start of school brings its own concerns. 
Are those shoes going to last until spring? Has the PE kit been laundered? Will they knuckle down and get good grades? Increasingly, low incomes and lack of social support mean families are making a bumpy return to lessons. So, we're asking Amaven teachers to keep a watchful eye on pupil wellbeing this term.
Here's some 'back to school' health issues to look out for:
Unhealthy Lunches
The prevalence of nutritionally poor lunches has long been a concern for schools. While the accessibility of healthy eating advice has improved, many lunchboxes fall short of requirements. The biggest problem is sugar, as lots of products designed to be 'lunchbox friendly' contain unexpectedly high volumes.
What to Spot: Energy drinks, fast food, fizzy sodas, multipacks, no water, lunches missing most good groups. 
What to Do: Teachers can confiscate unhealthy lunches and give a free school meal instead. We recommend speaking privately with parents first. Suggest affordable, accessible alternatives. Unless there's an immediate risk to health or behaviour (as with energy drinks), try to make direct intervention a last resort.
> Read our blog 'The School Dinner Dilemma' for more tips on healthy lunches for kids. 
Reduced Fitness
Health charities say many kids start school in September heavier and with poor cardiovascular fitness. It's a result of sedentary habits during the summer break. Obesity increases the risk of diabetes, mood disorders, heart disease, brittle bones, asthma and more. It also prevents kids from running, jumping and playing at the same pace as healthy peers.
What to Spot: Kids whose weight exceeds healthy averages for their height and age. Kids who get out of breath and tire quickly. Kids who can't move at the same speed as friends.
What to Do: This is a sensitive subject. Often, the best thing a teacher can do is commit fully to their school's health and weight management programmes. If you're worried, you have the option of talking to parents. However, it may be more effective to legitimise nutrition and exercise advice by making it part of homework and class activities. 
> Our Child Obesity Report has advice on using fitness monitoring to evidence the impact of active lessons. 
Lack of Energy
Healthy, primary age kids start every day full of beans. If they're getting enough sleep, there should be minimal yawning and a high level of alertness. Energy levels may flag in the afternoon, but pupils shouldn't start the day weary. Lack of sleep disrupts learning, imbalances mood and makes it easier for kids to gain weight. 
What to Spot: A little tiredness is no big deal. But if a pupil seems chronically fatigued, particularly in the mornings, it may be a sign of sleep deprivation. If later lessons are a struggle, they may need more protein and wholegrain fibre at breakfast.
What to Do: Primary age kids need 9-11hrs of sleep. It's not unusual for children to be sent to bed with a TV, phone or tablet for entertainment. Make sure parents know blue light from screens tricks the brain into staying alert, instead of winding down for sleep.
Poor Mental Health 
Of 1,300 teachers questioned, 96% said they regularly meet pupils they believe to be at risk of mental health problems. 27% say they've taught children aged 4-11yrs who exhibited symptoms of anxiety, OCD, depression and self-harm. Unfortunately, schools are seeing a worrying rise in anxiety, stress and mood disorders among primary age kids.
What to Spot: Sudden changes in behaviour, social withdrawal, persistent aggression, compulsive habits, worry about trivial or serious matters, negative self-image, unhealthy relationship with food.
What to Do: If you suspect a pupil may be very unhappy or at risk (physically or mentally), inform a department or mental health head. If danger isn't immediate, speak to the parents and try to find a solution together. If worries persist, you can fast track support. You've already made the relevant people aware of a potential need for it.
With the Healthy Schools Programme, we're improving the health and wellbeing of primary pupils across the UK. Click to book a free online demo and start your journey. 

Led by teachers. Powered by Amaven.
Join Our Healthy Schools Programme for FREE!
We want every child to feel healthy, be active and live life to the full! It's why we launched the Amaven Healthy Schools Programme.
It aims to increase physical activity in schools and provide pupils with a deeper understanding of fitness, movement, healthy eating, emotional wellbeing and more. Alongside FREE access to Amaven software, you'll receive:
Wellness Kickstart Day Hosted by Amaven Coaches
Onsite and Online CPD for Teachers
Impact Reports for Evidencing PE Spending
Exclusive Lesson Plans & Resources 
Personalised Home Activities for Pupils
Bespoke Health & Wellbeing Strategy
Join our Healthy Schools Programme