The UK's Best Summer Sports Clubs and Activity Camps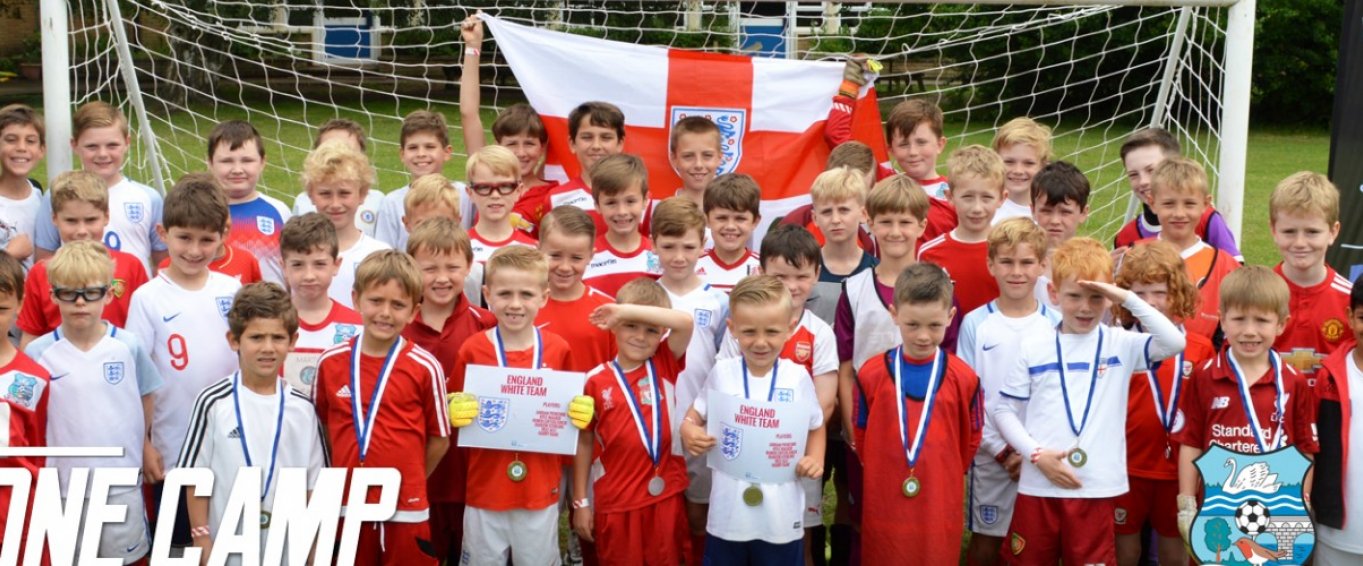 Youth sports clubs, activity camps, coaching sessions and summer tournaments are fantastic ways for children to stay active during the six week holidays. With fitness levels among young people in decline, particularly outside term time, their role in promoting community health and wellbeing is more important than ever. So, what makes a great activity club for kids and where are the best places to find them? 
Amaven has close ties to some of the most highly rated physical activity providers in the UK. In our work as ambassadors for health in schools, we provide software, coaching expertise and cross-curricular resources to youth oriented organisations across the country. It gives us a unique insight into the passion and hard work that goes into delivering summer activities and a greater understanding of what children need and want from extracurricular opportunities. 
Here's our guide to the most interesting and exciting activity providers for summer 2019: 
1. Sportscape - Sports Bonanza Holiday Club
Sportscape is a physical education and youth sports provider based in Cheshire and operating across Cheshire, Shropshire and Staffordshire. Its ethos centres on tailored mentoring and the power to change lives with flexible, adaptable movement learning.
What: Sportscape hosts week long summer activity courses for local children aged 4-12 years. At the Sports Bonanza Holiday Club, attendees try up to five different sports (fencing, football, gymnastics, tennis, etc.) every day. There are opportunities to learn about healthy nutrition and active lifestyles via quizzes and games. Each day ends with a celebration of children's achievements featuring prizes and certificates for all attendees. 
When: 29th July to 2nd August 2019 (8am - 3.30pm)
Where: Nantwich Highfields Primary School (Cheshire), Sir John Talbot's School (Whitchurch) 
Cost: £15 per day (includes prizes and certificates)
Book: Visit Sportscape.org to book your child's place at the Bonanza Holiday Club.
2. Pleiades - SkillZone Summer Camps
Pleiades Leisure is a skills development organisation that specialises in the sports coaching, teaching and instruction of children aged 4-16 years. It works closely with schools in Surrey, Berkshire and London to help young people achieve higher levels of fitness and access elite sporting opportunities.
What: Pleiades Leisure runs summer sports camps across six locations in association with SkillZone Clubs and FunSport Coaching. Attendees can spend a half or full day enjoying popular physical activities like Tri-Golf, Kiddi Karts and Nerf Gun Wars. Reward cards are awarded to children whose efforts stand out, with the chance to win trophies and medals for those who compete in tournaments.  
When: 29th July to 6th September (9am - 4pm) 
Where: Fern Hill Primary (Kingston upon Thames), Foxhills Country Club (Surrey), Hinchley Wood (Surrey), Surrey Hills C of E School (Surrey), The Queen's C of E Primary (Richmond), Walton & Hersham Youth FC Football Camp (Walton upon Thames)
Cost: £15-£25 per day (discounts available)
Book: Visit Pleiadesleisure.com to book a SkillZone summer camp experience at a school near you.  
3. Advance Sports - Performance Camp
Advance Sports is a dedicated strength and sports skills conditioning provider based in Surrey. It believes resistance based exercise and sports specific training is the best way to nurture raw talent and help young adults live more productive physical lives. 
What: At Advanced Performance Camps, teen athletes can get more from their school holidays with sports specific training and group coaching. Over three days, attendees are put through their paces by a team of expert coaches who give seminars on sports nutrition, mental toughness, athletic technique and the use of supplements.
When: 6th to 8th August, 20th to 22nd August (9.30am - 3.30pm)
Where: Advance Performance Lab (Worplesdon, Surrey)
Cost: £30 per day (discount for booking three days)
Book: Visit Advancesport.co.uk to secure a place at the elite Advanced Performance Lab in summer 2019. 
4. Sports Coaching North West - Childcare Camp
Sports Coaching North West is a physical education provider that delivers PE lessons during term time and extracurricular activities both after school and during holidays. It offers families in Cheshire, Northamptonshire and Staffordshire the chance to swap sedentary routines for sports sessions based on enjoyment and achievement.

What: Sports Coaching's Childcare Camps are an active and productive alternative to at home childcare during school holidays. They are designed to keep children (5-11 years) as mobile as possible with sports, competitions, quizzes and arts and crafts. Attendees are encouraged to shape their own camp experiences by choosing many of the activities.
When: Throughout every school holiday (8am - 6pm)
Where: Millfields Primary School (Nantwich), Offley Primary School (Sandbach), Sandbach High School, Elworth Cricket Club (Sandbach), 
Cost: from £10 (extras available)
Book: Visit Sportscoachingnw.co.uk to view available activities and book your child's place at a summer camp. 
5. Pacesettter Sports - Dance and Gymnastics Clubs
Pacesetter Sports is a physical activity and wellbeing organisation with close connections to over 125 primary schools across Northamptonshire, Buckinghamshire and Bedfordshire. It specialises in the delivery of PE lessons, school sports clubs, sports equipment and the promotion of healthy, active lifestyles from school age (5-11 years).
What: Pacesetter's popular dance and gymnastics clubs run throughout the summer break to help children improve physical strength, coordination, flexibility and confidence. They're a creative, supportive environment in which young people can learn new skills outside of term time.
When: 29th July to 28th August (9am to 4pm) 
Where: Abington PDF Gymnastics Club (Northampton), Brixworth Primary School (Northampton), Cedars Primary School (Blackburn), Market Harborough C of E Primary, Redwell Primary School (Wellingborough), Silverstone Primary School (Northants), Whitefriars Primary School (Rushden)
Cost: £12-£20 per day
Book: Visit Pacesetteronline.co.uk to secure your child's place at one of Pacesetter Sport's dance and gymnastics clubs.