How to Evidence and Maximise the Impact of PE & Sports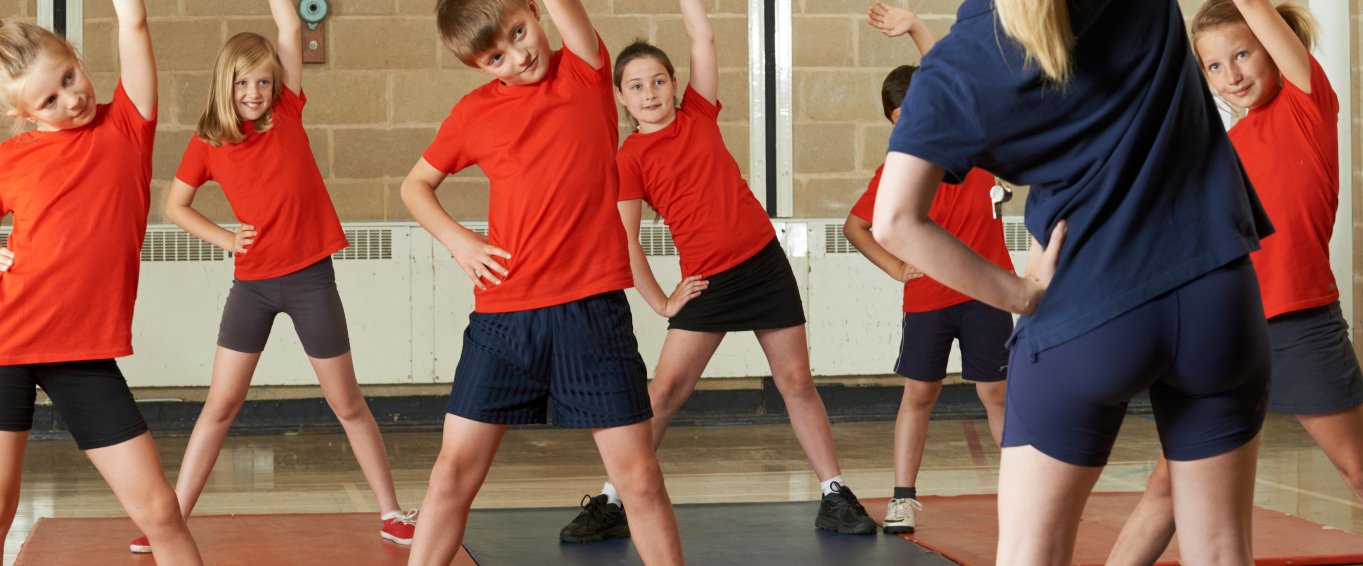 Once upon a time, the term PE conjured up images of worn plimsols, cold showers, and battle ready teachers. It was less about physical fitness than giving kids a chance to expend energy anywhere but in the classroom. Thankfully, times have changed.
Today, physical activity is a big priority for all schools and a lot of money gets invested in equipment, staff, training, and other resources. So, we're going to talk about clever ways to monitor and demonstrate PE progress at your school.
Count the Activities
An easy way to monitor the scope of PE and sports provisions is to count the different activities offered at your school. When counted and totalled several times a year, this becomes an easy way to tell if you're progressing and introducing new opportunities. You might commit to increasing the number by two, three or more each year. Don't forget to list these new activities in your annual impact reports.
Top Tip: Try to include independent activities such as tai chi, running, and boxing. They give introverts a chance to excel, even among bigger personalities. 
Act on Assessment Results
There are hundreds of assessment systems that can tell you if kids are meeting physical activity targets. Amaven, for example, uses simple scores like Emerging, Expected and Exceeding to make it clear how much each pupil is progressing.
Top Tip: Meet challenges head on. It's not enough to identify weaknesses and pass them on to next year's teacher. If you're responsible for them now, it's your job to kickstart improvements and monitor results. 
Make It Scannable
The benefit of using a database system like Amaven is its translatability. Schools can input large amounts of information (test scores, averages, national targets, etc.) and turn it into clear cut facts. This is what governors and school inspectors want to see in your impact reports - the critical observations.
Top Tip: Use data to validate facts, but focus on outcomes. Is the year group passing or excelling at football? Did the dance club lead to more interest in physical activity? Is PE participation increasing or decreasing overall? Make your reports easy to interpret.
Don't Fear the 'Test' 
Testing is a controversial subject. However, there's no rule against reframing assessment. Amaven's Challenge Day, for instance, is a review of physical fitness in the form of a fun sports event. It is relaxed, informal, and designed to generate data without pressuring pupils.
Top Tip: Get rid of the word 'test' if you prefer. Conduct a review and call it a 'fun day,' a 'sports fair' or whatever excites you. Results can be for department leader's only. Not all tests are high pressure affairs or associated with third party assessment.
Use the Student Voice
PE participation is about more than just improving physical literacy. The end goal is to help children live happier, healthier lives. If they don't enjoy the sports offered at school, PE spending cannot be considered successful.
Top Tip: Ask pupils what they love, hate, and would change about PE. If you get inspiring or illuminating feedback, consider adding it to your annual impact reports.
Think Sustainability
School inspectors are looking for evidence of sustainable spending. This means purchases with a long term impact. Buying new PE equipment is pointless if teachers don't know how to use it effectively. Hiring fitness coaches is short sighted if they're not helping teachers expand their own skills.
Top Tip: Successful PE spending means improvements that won't disappear without further funding.
If you need advice on collecting pupil data or creating impact reports, call us on 0161 300 9172. Amaven's Challenge Day is a great way to review physical literacy. And the best thing is, every school that joins as a Premium member gets their first event for free!
Join Our Healthy Schools Programme for FREE!
We want every child to feel healthy, be active and live life to the full! It's why we launched the Amaven Healthy Schools Programme.
It aims to increase physical activity in schools and provide pupils with a deeper understanding of fitness, movement, healthy eating, emotional wellbeing and more. Alongside FREE access to Amaven software, you'll receive:
Wellness Kickstart Day Hosted by Amaven Coaches
Onsite and Online CPD for Teachers
Impact Reports for Evidencing PE Spending
Exclusive Lesson Plans & Resources 
Personalised Home Activities for Pupils
Bespoke Health & Wellbeing Strategy
Join our Healthy Schools Programme