Welcome to Total Football Askern Miners FC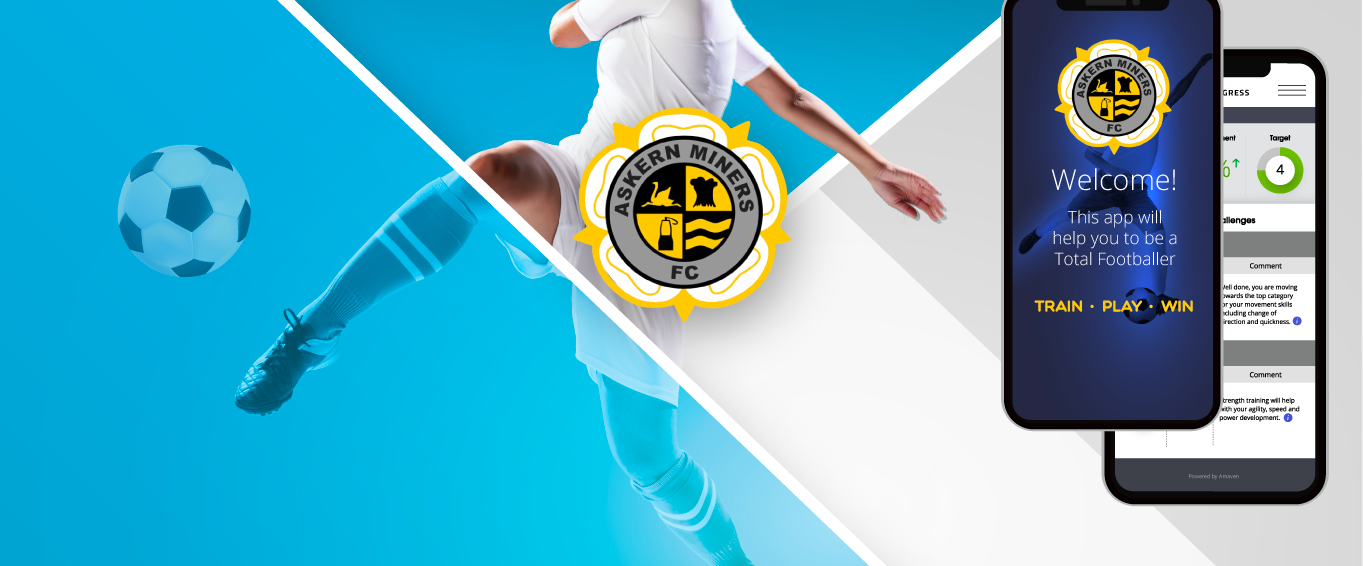 Askern Miners FC are the latest football club that have adopted the Total Footballer App to help their players develop a range of technical and physical skills at home, ensuring their players are competent both on and off the ball.
If players need some extra support, our branded app can help. We have have ideas on how to combine skills as part of your practice embedded into your training programmes. We are the only app that combines football skill development with long term athletic development, meaning that we don't only combine different football skills, but we also combine them with physical skills too.
The Total Footballer App, is designed to support players of all ages and skill levels. It is the only Football Coaching App that integrates 5 phases of skill acquisition and long-term athletic development, meaning that all sessions and activities are designed to meet your current skill level whether you are just starting out, or are an experienced academy player. All our turning sessions are designed by UEFA Qualified Coaches and are supported by further sessions in:
Ensuring that players aren't just practicing but are practicing with the highest quality. We also have a range of physical development practices, healthy lifestyle sessions, and psychological tips to help develop the total footballer. If your child needs help developing their turning, or any part of their game, you can try the app for free now!